Hamilton Regional Champs 2019/20
The second SFFNZ Regional Championships of the 2019/20 Season, The Hamilton Champs was held on the Waihou River. A cold, wet, and windy weekend which made the river dirty by mid-afternoon Sunday made fishing tough.
SFFNZ were super stoked to see several newbies testing out the comp fishing waters, with two women, Theresa Beilby and Rachel McNae competing for the first time, in an effort to cement a spot over this season as part of the Commonwealth Fly Fishing champs being held here in NZ in March 2020.
After the two days of testing conditions, we are pleased to announce that our President Gareth Godfrey of Hamilton took out his first-ever SFFNZ event win, followed by Billy Thrupp in second and seasoned campaigner Dan Comer in third. Thanks to the organisers Brendan Lyon and Tim Rich.
RESULTS: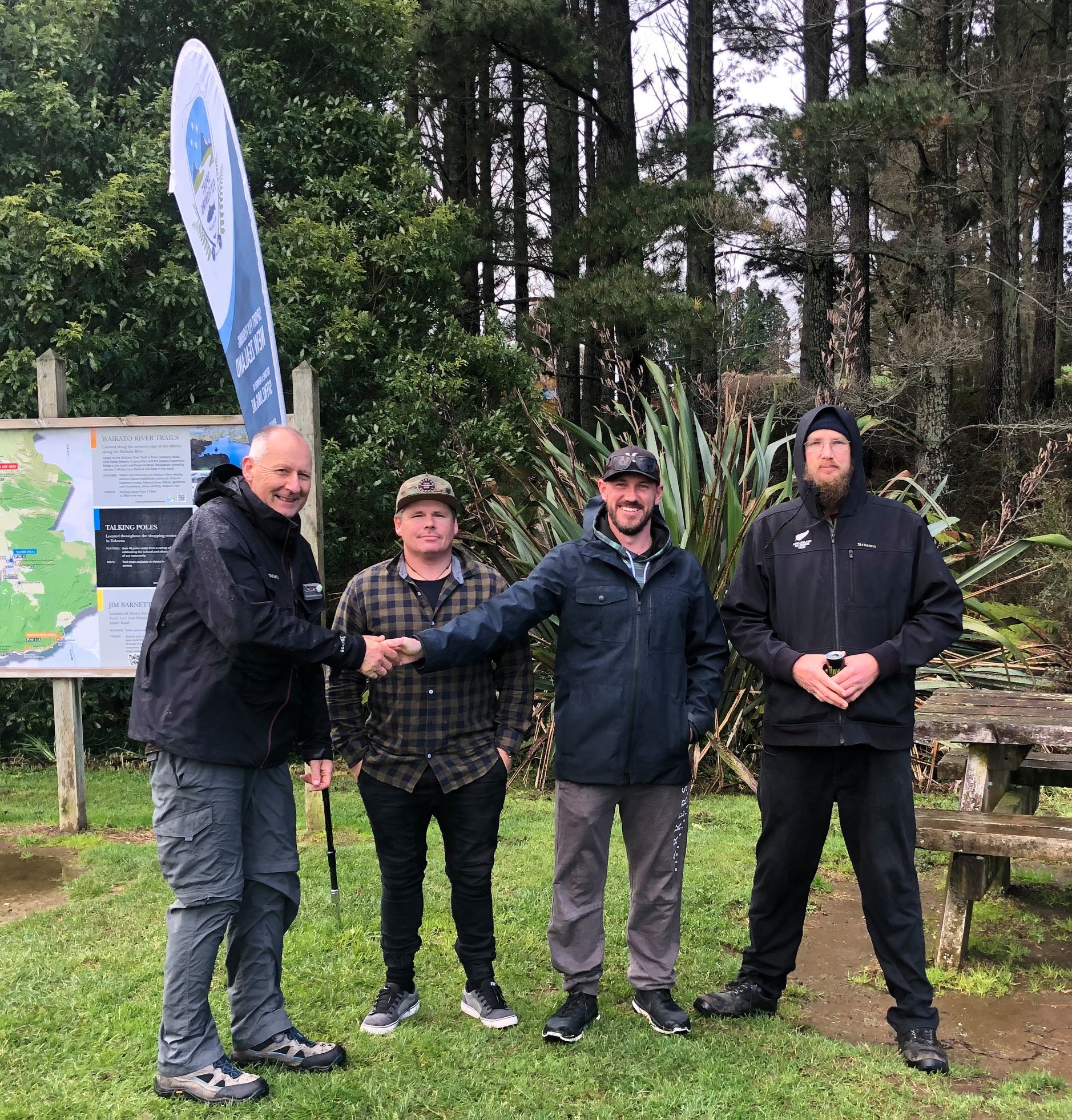 (L-R) Tim Rich Prize giving co-ordinator, Billy Thrupp 2nd, Gareth Godfrey 1st , Dan Comer 3rd