MANAWATU CHAMPS 2018 
Over the weekend the SFFNZ Manawatu regional Championships were held on the Manawatu River near Woodville. With threatening rain all week, there were a few controller defections which left a few competitors in the lurch. So numbers were down across the field.
The weather was overcast at times with light breeze on Saturday with rising wind on Sunday. River level was low on Sat and about 100mm lower on Sunday. By the end of session two on Saturday 4 anglers were within one point of each other at the top. It took until the third session to sort a winner. Paul Gummer 1st, John Bell 2nd, Lloyd Struthers 3rd on countback over Brendon Lyon. Lloyd caught the biggest fish of 52cm. One of the highlights was the fabulous dinner cooked by Jeanette Anderson on Saturday night, and a great job done by Craig Anderson setting up and running the competition, unfortunatly he was unable to fish as no less than twelve controllers pulled out. Thank you Craig for your efforts to make this champs a success!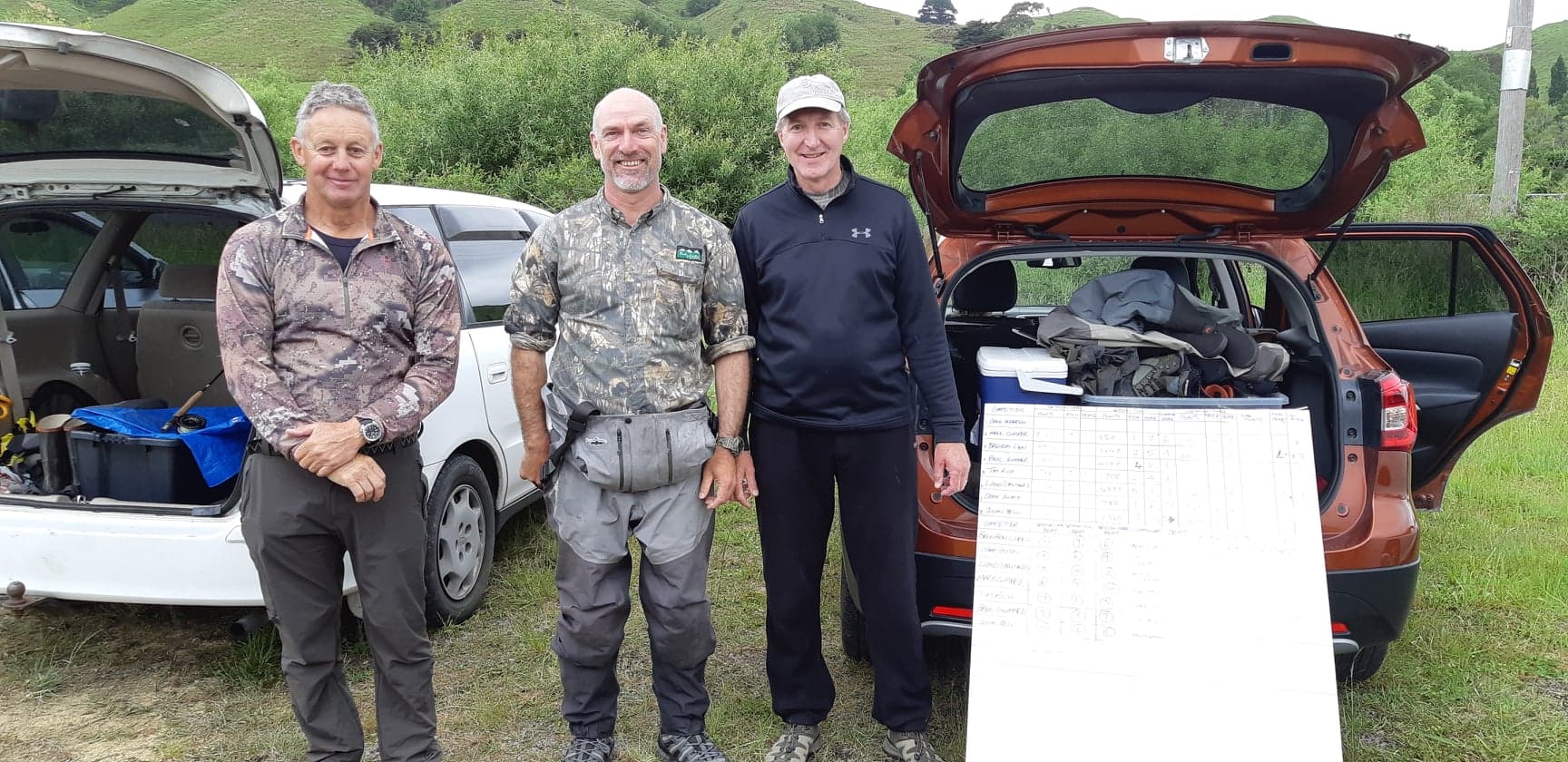 (L-R) Lloyd Struthers 3rd, Johnny Bell 2nd, Paul Gummer 1st