2016 National Pairs 
lake rotoira november 2016
RESULTS:

As always the National Pairs and Lake Rotor really put it on for 2016. Last year we had a session called off due to poor conditions. This year the conditions held and anglers enjoyed fishing at both ends of the lake. The National Pairs title was taken out by Tim Anderson and Dan Comer. Congratulations to these two (just back from the world champs in the USA) the other place getter:
Pairs - Dan Comer and Tim Anderson 1st, John Gummer and Tarn Mack-McEwan 2nd, Billy Thrupp and Tim Rich 3rd.
Individual placings (Regional points) - Dan Comer 1st, Paul Baker 2nd, Billy Thrupp 3rd
Biggest Fish - John Bell 59cm! WOW
Many thanks to Rod and Reel Tackle ltd for their support with prizes. A huge thank you to the organisers Tim Anderson, Lloyd Struthers and Nigel Juby.
Also to The Park Hotel Ruapehu (at National Park), who always look after us. We held the SFFNZ AGM and The Park host us and provide the venue for this event. Thank you!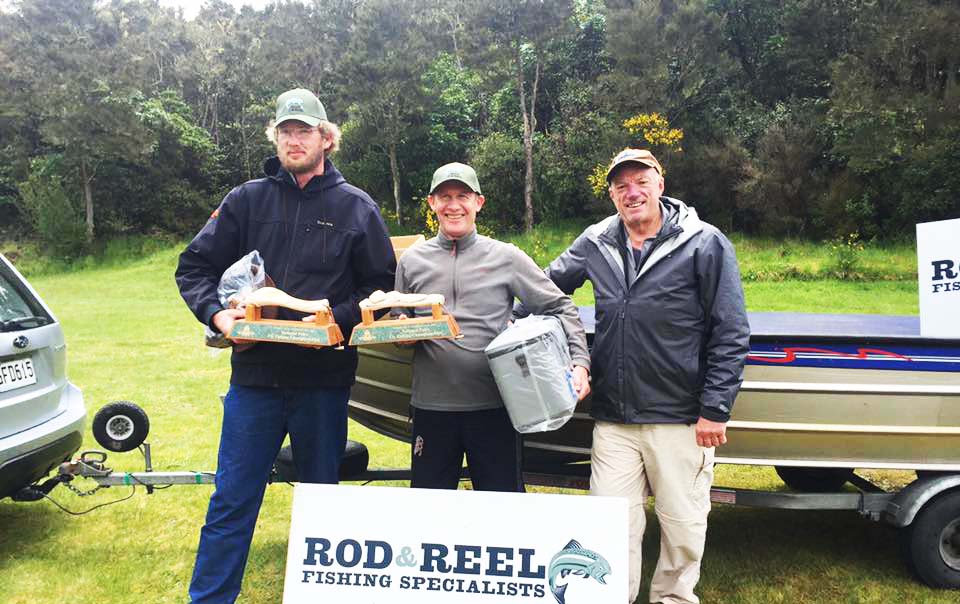 (L-R) Dan Comer & Tim Anderson 1st Place Pairs, with Peter Scott from Rod &Reel Tackle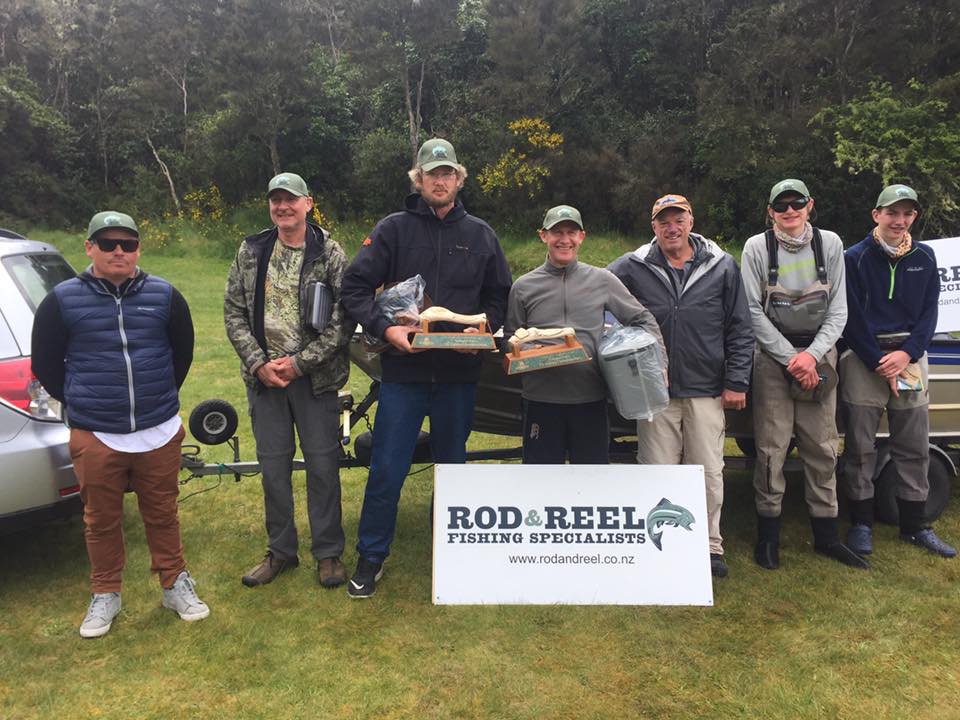 (L-R) Billy Thrupp & Tim Rich, Dan Comer & Tim Anderson, Peter Scott, John Gummer & Tarn Mack-McEwan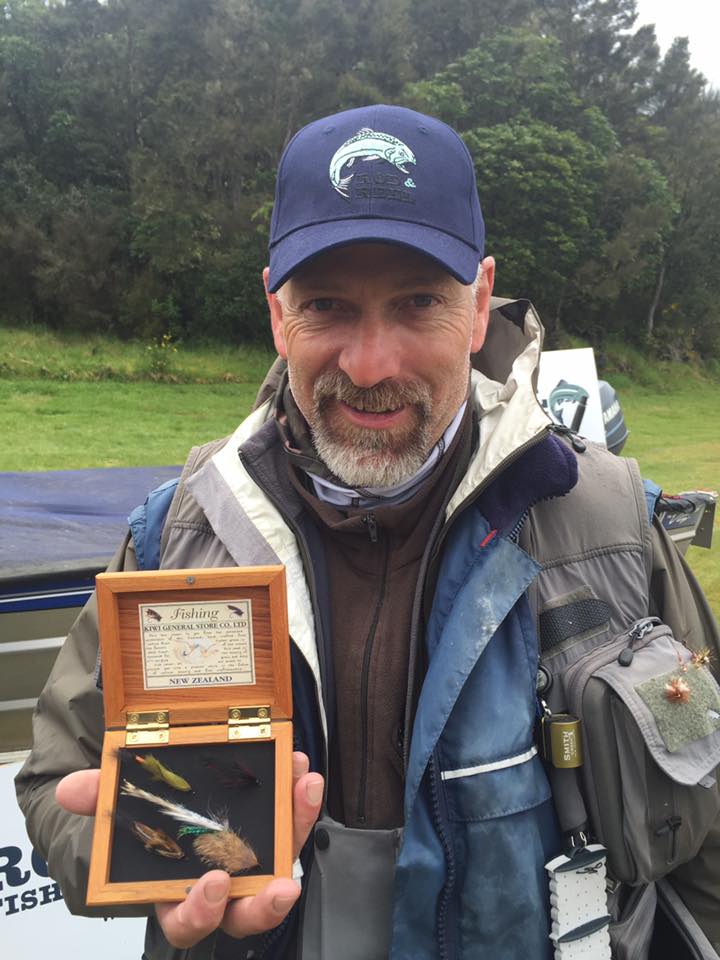 Biggest Fish Johnny Bell 59cm!