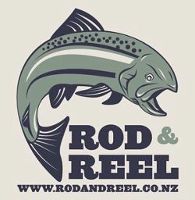 ROD & REEL 2014 Pairs Competition
Even though we had fairly wild weekend weather wise the Rod & Reel pairs comp on Lake Rotoaira went off well.
Saturday morning was a bit windy especially for those that went down the Poutu end of the lake.
Neil Hirtzel showed age wasn't a factor by winning the first session comfortably with 13 fish from Paul Dewar with 10 and Strato Cotsilinis with 8.
The afternoon was windier and more of the boats went to the west end of the lake making it quite crowded but this didn't affect some with Des Armstrong and Cory Scott getting 16 each and Sam Borne 13.
After day one Neil was leading on 8 points on count back from Paul Dewar on 8 also and Sam was 3rd on 12 points. In the team placing Paul Dewar and Strato were first from Belinda Thomas and Tim McClew.
Day two loamed much more windy and it was deemed that the Lake was two rough to be safe for the smaller boats so off to Lake Otamangakau it was.
This made all the stuff learnt in the preceding two sessions irrelevant and a new challenge, where to go and what to do.
Ota proved tough for quite a few and several blanks were recorded but Cory made the best decisions and won the session with a great tally of 14 fish from Paul Baker with 12 and Aaron Turk with 7.
Neil Hirtzel held on the win the individual comp overall from Paul Dewar in second and Cory Scott in third.
Belinda Thomas and Tim McClew won the team event with Dan Comer and Chris Young wining the pro-am teams.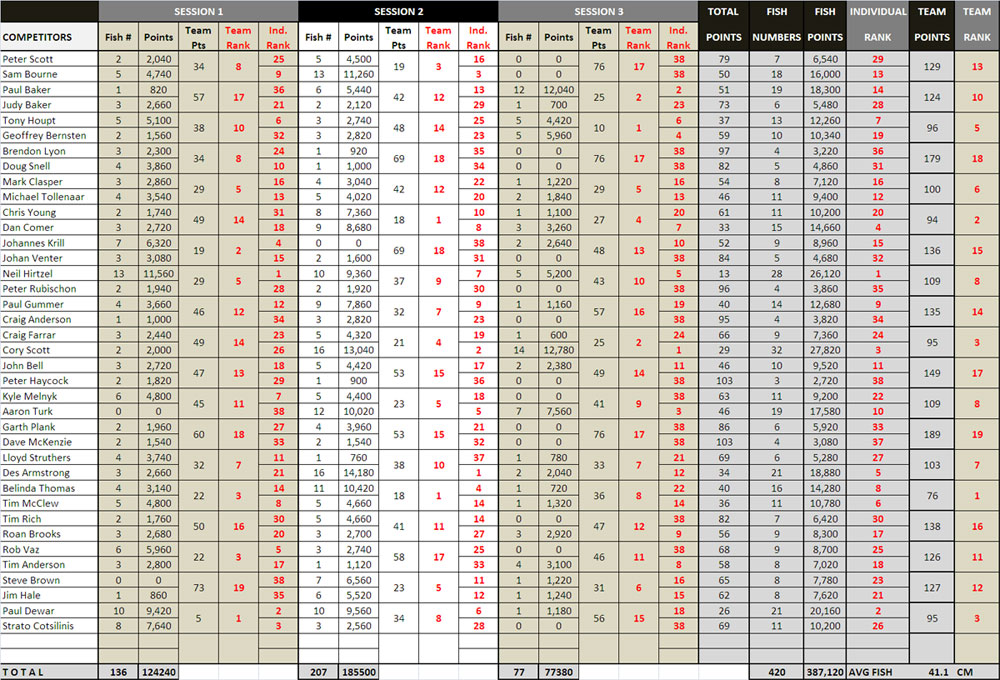 Thanks to our sponsors Rod & Reel and the Park, also a big thanks to Tony Houpt for organising.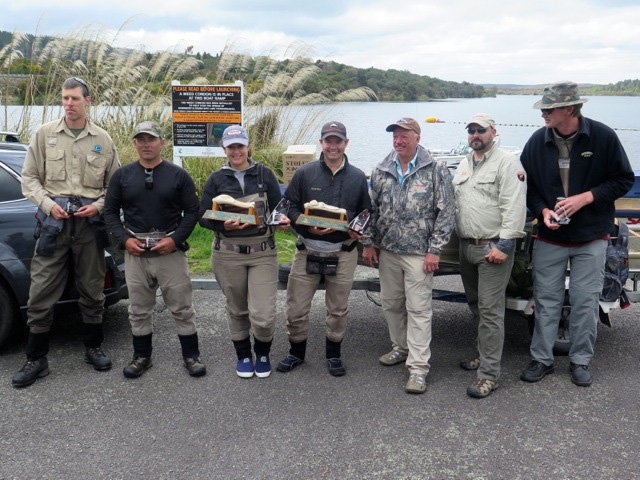 Teams Place getters (from left) Craig Farrar & Cory Scott 3rd; Belinda Thomas and Tim McClew 1st; Peter Scott Rod & Reel;
Chris Young & Dan Commer 2nd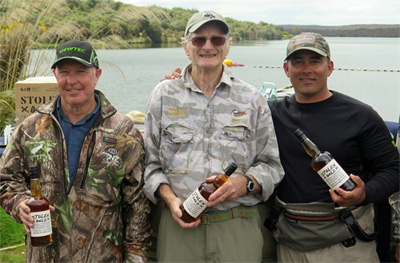 Individual Winners:
Paul Dewar 2nd, Neil Hirtzel 1st, Cory Scott 3rd.