Tauranga Regional Championship
Fished on the Waimakariri, this was an extremely close-run contest with Billy Thrupp, current SFFNZ National Champion, finishing just one place point ahead of Hugo Pearce in second. Billy was very consistent across all three sessions while Hugo had a slow start but won the second and third sessions to push Billy all the way in an exciting finale. Sam Bourne, a podium finisher at the recent River Nationals, was third and Ivy Carter-Morrison did brilliantly, competing in her first-ever regional championships, to finish as top lady.
Billy euro nymphed throughout the competition, mainly fishing with a single fly other than in the deepest sections and felt that managing his time was key to his success, making sure he covered all the water thoroughly and ensuring he left time to return to hotpots later in each session.
Billy said "I am obviously thrilled to win this competition, but it was just as important to spend time with my Silver Flies Team members ahead of the World Championships later this year and seeing the top two positions in each of these events filled by them was terrific. I would also like to thank Team Captain, Paul Dewar for giving up his weekend to be with us as well Hanak New Zealand and Flytackle NZ for their continued support"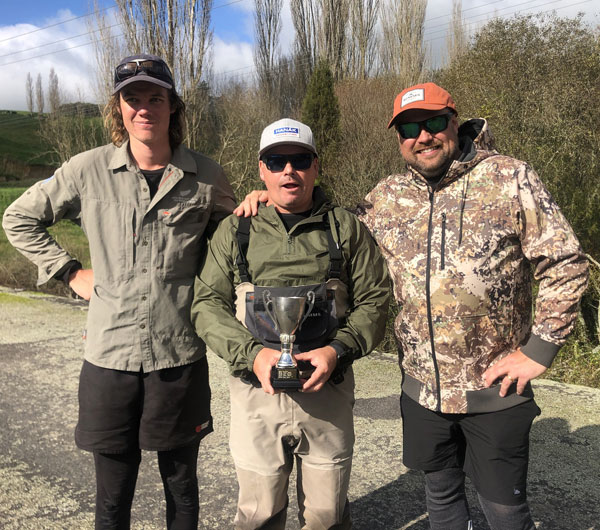 Hugo Pearce 2nd, Billy Thrupp 1st and Sam Bourne 3rd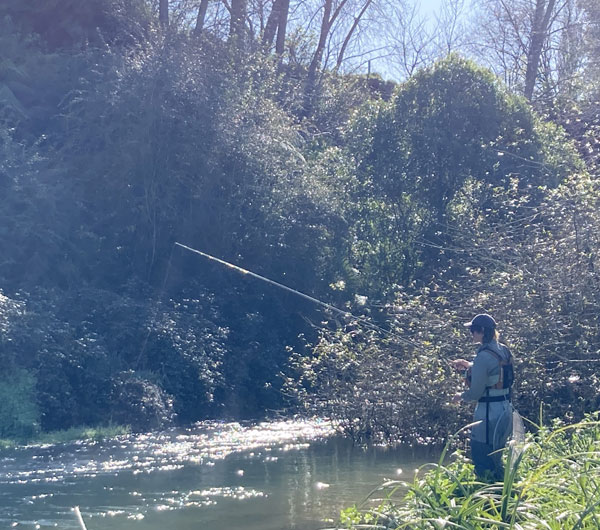 Hugo Pearce looking angelic in the early morning light