2016-17 SFFNZ NATIONAL CHAMPIONSHIPS 
The culmination of this years SFFNZ calendar is the National Championships. The top 20 anglers from the regional champs are awarded a place in these championships. The scores to qualify are from their best Lake points and best River points combined to create a top 20. 
This year anglers were to fish 2 Lake session and 3 River sessions in a combined Lake and River Nationals, 5 session in total. The event would crown both the National Lake Champion, National River Champion and Overall National Champion. Point from the nationals are then combined together to name the National Fly Fishing Team for the follow year. 
This year the championships were delayed due to severe weather. The event was finally held on the 28th, 29th and 30th April on Lake Kuratau, Waihou River and Waimakariri Stream. This change in schedule also meant some anglers could not make the event. Again the weather impacted the champs with the final day of the event being cancelled, so the champs were awarded based on just the 4 sessions fished. 
Full Results:
Overall National Championship 1st Cory Scott, 2nd Dan Comer, 3rd Paul Dewar, 4th Brendan Lyon, 5th Sam Bourne
National Lake Championship 1st Dan Comer, 2nd Cory Scott, 3rd Brendan Lyon
National River Championship 1st Cory Scott, 2nd Dan Comer, 3rd Sam Bourne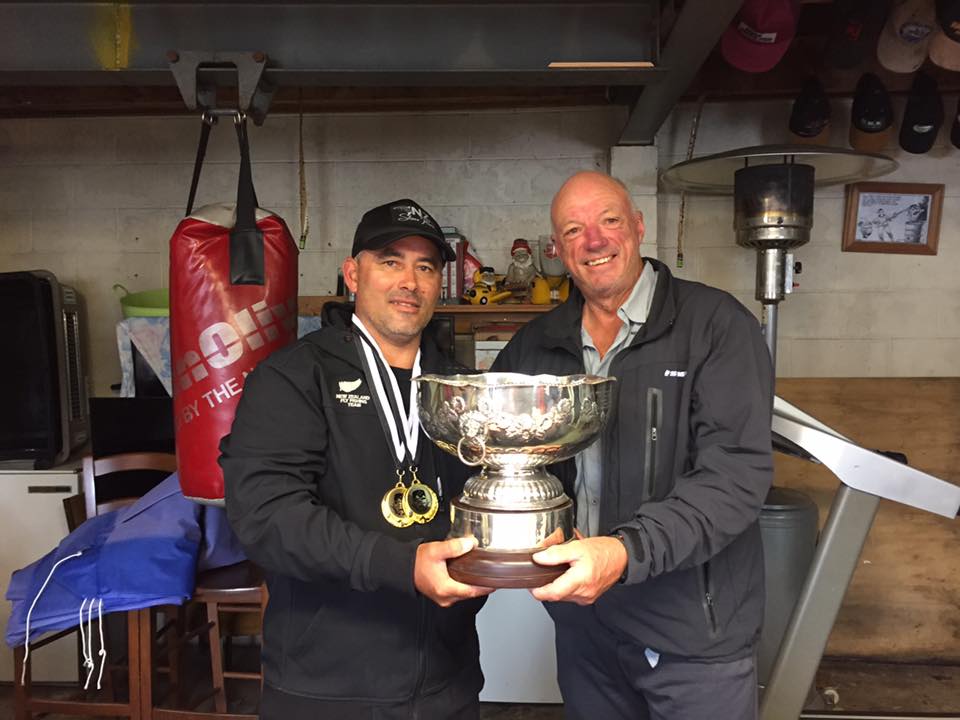 L-R: Cory Scott 2016/17 Overall National Champion, Peter Scott SFFNZ President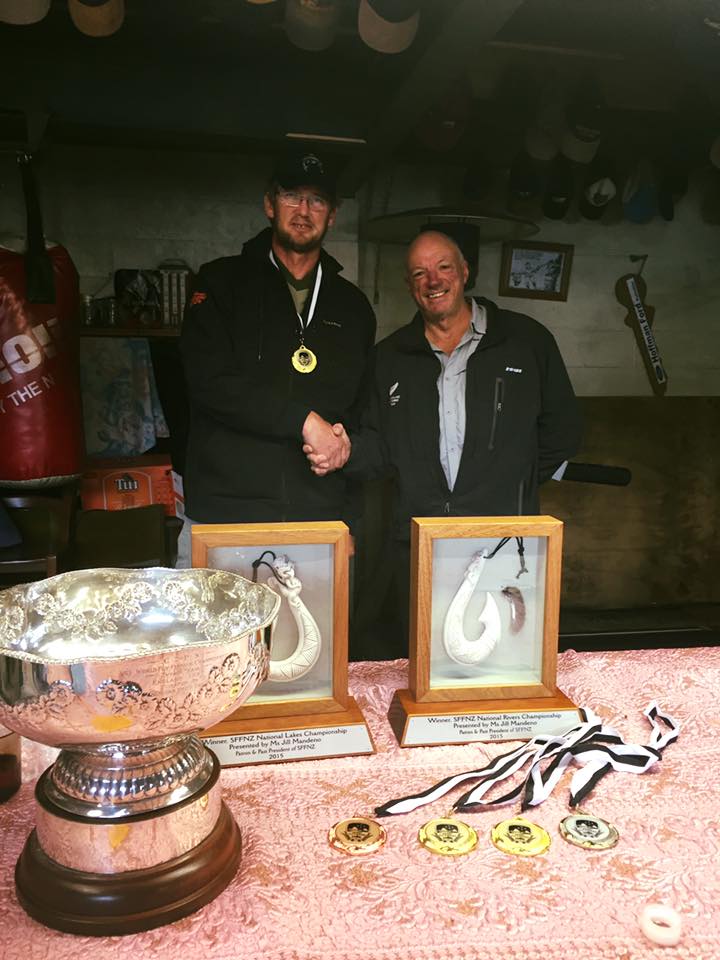 L-R: Dan Comer 2016/17 National Lake Champion, Peter Scott SFFNZ President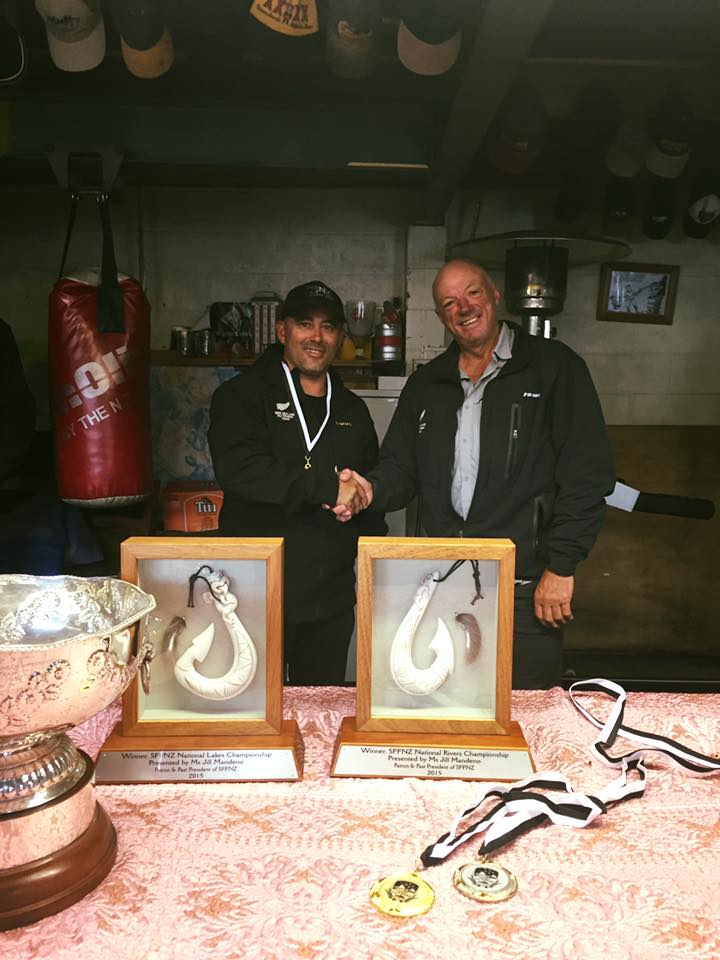 L-R: Cory Scott 2016/17 National River Champion, Peter Scott SFFNZ President 

2016-17 TEAM QUALIFYING POINTS TABLE