2016 Manawatu REGIONAL CHAMPIONSHIPS 
Manawatu RIVER November 2016
RESULTS:
The Manawatu River regional competition is one of the highlights of the season, with some great water and the chance to land some great fish. This year was no exception. The champs kicked off the weekend of the 26th and 27th of November. Congratulations to Tim Rich for taking out the Championships. Second was Mark Clasper followed by Tim Anderson in third. The largest fish caught was a 55cm brown trout, wow! Many thanks to Craig Anderson, its a huge job to the organise the champs.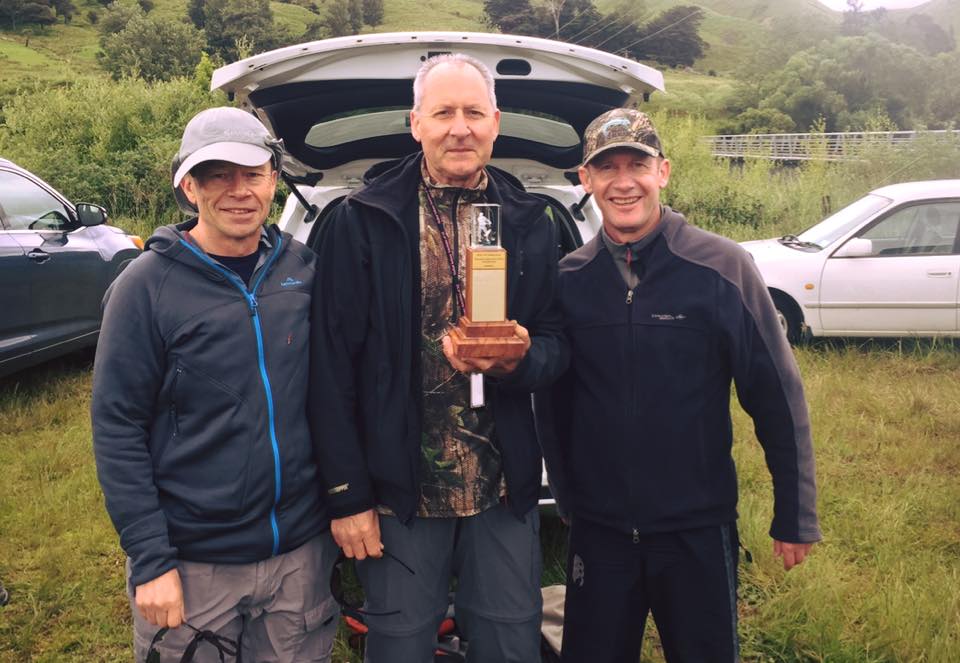 (L-R) Mark Clasper 2nd, Tim Rich 1st, Tim Anderson 3rd