REPEAT TRIUMPH FOR BRENDAN LYON AT HYDRO LAKE REGIONAL
The King of Lake Whakamaru, Brendan Lyon, backed up his 2022 win at the venue with victory again at this year's Hydro Lake Regional.


The podium had a familiar feel to it, as last year's runner-up Rachel McNae took third place this time round, with Johnny Bell placing second.


Competition organiser Tim Anderson said the fishing had been challenging and previous venue experience proved valuable.
"Congratulations to Brendan he fished consistently well over the weekend and deservedly came out on top; backing up his win from last year. Well done to Johnny and Rachel as well.
"It was quite tough, because of the weed situation at this time of the year there isn't a huge amount of fishable water which, exacerbated by the water temperature, meant the fish were very localized. It was still a very enjoyable competition though and Saturday was great weather with a good number of boats.


"Sunday the boat ramp location was moved to a different part of the lake which worked well. The water was different, it was cooler and gave everyone a shot, and those who searched out the fish did well. That's exactly what Brendan did, he was the star really, he got 3 out of 15 fish caught on Sunday.
"Probably a good learning from the competition would be as to where it's placed in the calendar going forward, with pre-Christmas being optimal, as the fish will be spread out more."


An interesting by-catch for almost everyone was the high numbers of Rudd caught; with some boats returning after a session with half a dozen or more.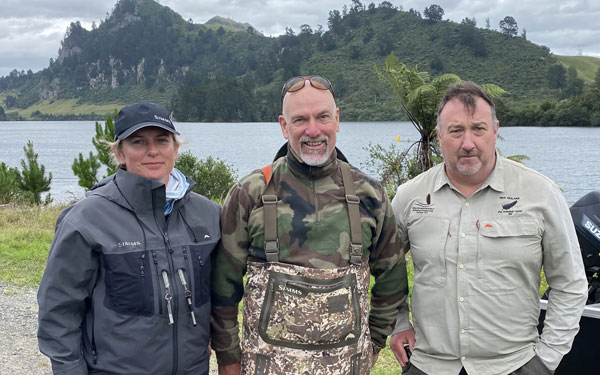 Rachel McNae 3rd, John Bell 2nd, Brendan Lyon 1st