Hamilton REGIONAL CHAMPIONSHIPS JANUARY 2019, waihou RIVER
RESULTS:
The Hamilton Regional Champs were held on the Waihou River near Pataruru, on the 26th and 27th Jan. This river was one of venues of the World Fly Fishing Champs in 2008 and has always been one of the most popular and well attended competitions. The venue has historically been surveyed as one of the highest populated fisheries in the country. Over the past few years there has been a rapid decline in fish numbers after it is suspected a huge winter flood took out a years spawning, only a couple years ago. This has resulted in the fish in residence becoming quite large (in comparison to the typical size expected on these waters), with nearly all anglers catching at least 1 fish in the 50cm range. Johnny Bell took the big fish award with an impressive 62cm Rainbow trout in very good condition. There were also many smaller fish caught which bodes well for the coming seasons. 
Cory Scott of Gisborne took the win over Billy Thrupp 2nd from Waihi Beach followed by Gareth Godfrey 3rd of Hamilton.

Check out more pics from these events at our Facebook page.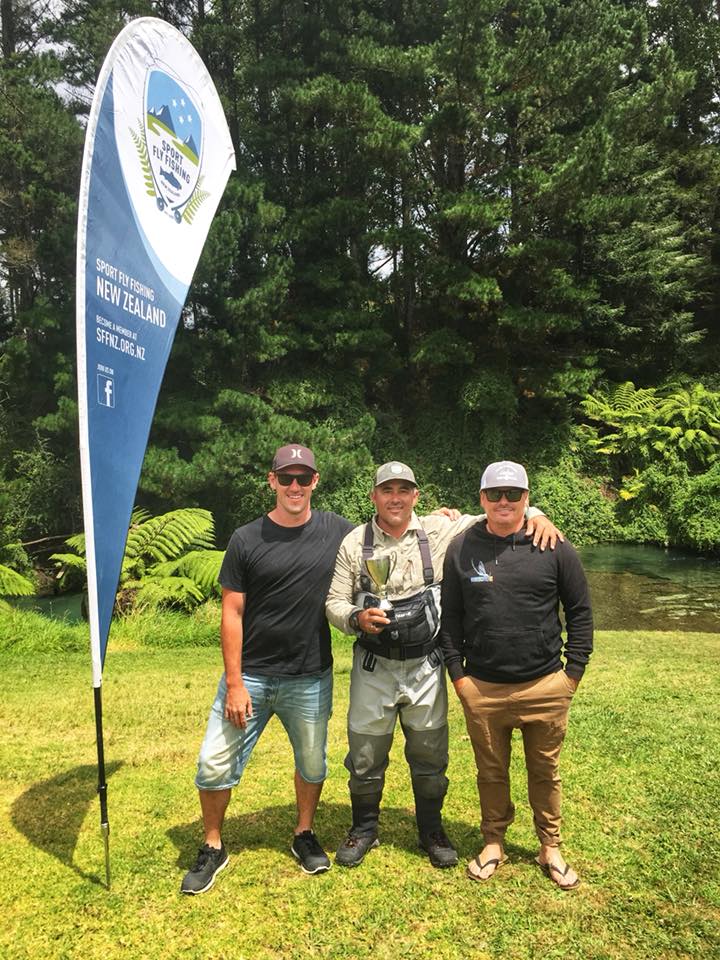 (L-R) Gareth Godfrey 3rd, Cory Scott 1st, Billy Thrupp 2nd
It was great to see young anglers getting into the sport and learning as they went as well as several long time senior participants still showing up to share their experience. The growth of our sport in Aotearoa/NZ is in a good place.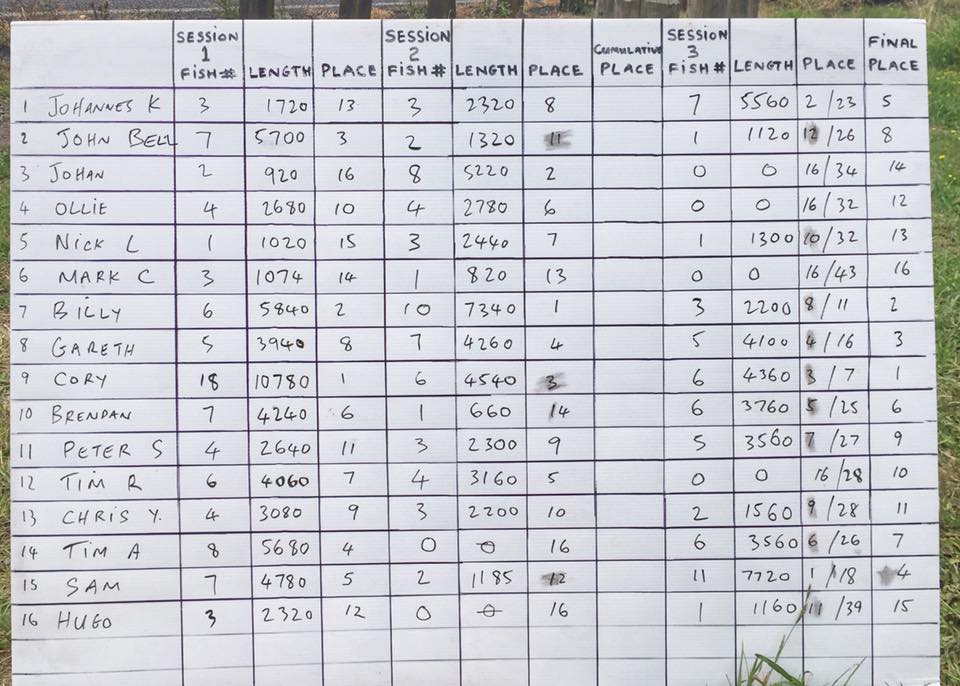 Many thanks to Tim Anderson for organising the comp and also Sam Bourne and Mark Clasper for helping out mark the beats. We are always thankful to the farmers/ landowners who give us access to this great resource.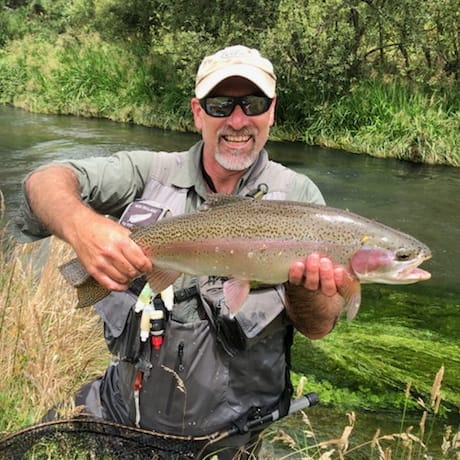 Johnny Bell, 62cm biggest fish of the champs