The New Zealand team to compete in the 2016 World Fly-fishing Championships in Vail, Colorado, USA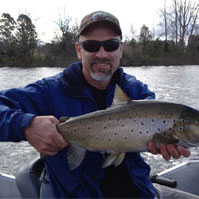 John Bell
John Bell has over 30 years' experience as a fly fisherman and fly John entered the National Fly Fishing Championship in 1998, finishing third and qualifying for the New Zealand team bound for the 1999 World Championship in Australia. Since then John has been a regular New Zealand Fly Fishing team Member, with many notable successes including many gold and bronze medals at national and international level.

John is proud and excited be representing New Zealand again in 2016 at the World Fly Fishing Championship to be held in the USA. Now a seasoned competitor, he considers fly fishing a never ending journey of discovery and learning. He loves competition fly fishing for the culture of continual development the company of like mined people.
John works as an owner and director of Compass New Zealand Limited a property compliance services provider located on Auckland's North Shore. He is a proud father to Sam (17), Matty (13), and Alice (6). And pays tribute to his wife Rachel and father John Bell Senior for their enduring support of his fly fishing endeavours.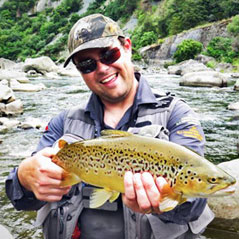 Sam Bourne
Sam Bourne originates from Whitianga on the east coast and now resides in Auckland. In 2008 Sam actively took to fly-fishing as a sport and hasn't looked back.
Since 2010, Sam has been competing in SFFNZ regional and national championship events. As a member of the NZ 2016 World Team Sam pays tribute to the support received from the competition angling fraternity.
"It's an honor to represent NZ at a world championship level. Most Kiwi anglers don't appreciate how talented the teams are which participate in the worlds. Competition-wise it is truly the best of the best."
Sam has fished throughout New Zealand's North and South Islands, as well as in the Czech Republic. Currently the majority of Sam's fly-fishing is within the Auckland/Waikato, Coromandel and Bay of Plenty Regions of NZ.
Sam has risen quickly to become one of New Zealand's top ranked anglers. His achievements include: 2nd Place NZ Lake National Championships 2014/15, 2nd Place NZ National Championships 2012/2013 season, and Team Gold 2013 Oceania Championships.
Sam works as an NZILA Registered Landscape Architect in Auckland and is supported greatly by his wife Kathryn, and two children.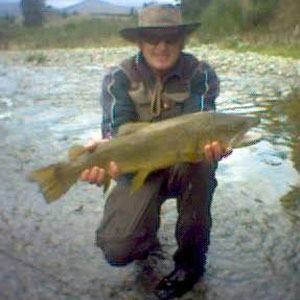 Daniel (Dan) Comer
Dan Comer has been passionate about fishing since his late father introduced him into the sport when Dan was a preschooler. However, being one of six children and living 70 km inland meant long, frustrating waits for a turn in the boat with Dad. Once Dan learned there were fishing opportunities to be had closer to home which didn't depend on a turn in Dad's boat, he set about learning to fish for eels and trout in the local Galatea rivers and lake.
Dan has worked as a fishing guide each summer since he left school, keen observation and persistent experimentation has led to his developing a range of fishing flies with which he and his clients have had marked success
Sheer determination and maturity have resulted in his representing New Zealand successfully in team and individual competitions nationally and internationally, winning Gold, Silver and Bronze medals. He is a lake specialist with particular expertise in spotting fish in the shallows. Spurred by the achievement of having landed a 15lb rainbow trout, Dan delights in spotting big fish in spring fed rivers for his clients to catch with a dry fly.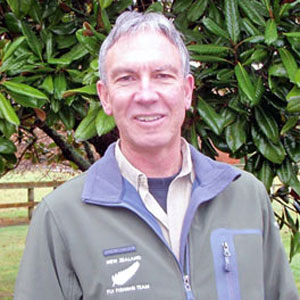 Tony Houpt
Tony has been fly-fishing for over 30 years and has fished extensively in North America, Europe and around New Zealand. He spends a lot of his time fishing on the local waters around Wellington, Wairarapa and also in the Taupo region.

Most of his focus has been on fly-fishing for trophy trout and salmon however over the last 10 years he has become involved in the competition scene. He entered his first competition in 2006 where he won the National Pairs Championship and qualified for the individual Nationals and has been on the podium continuously since.

Tony has established himself as one of our most consistently placed lake fishermen. On the rivers Tony has also excelled, finishing on the podium ten times in the last four years across the regions, Tony finished 2nd in the inaugural River Nationals in 2015 and 3rd overall in the 2015 Nationals. 
Qualifying for the Nationals every year since taking up competition fishing has seen Tony represent New Zealand Internationally 9 times, including in the Worlds in 2010 and 2012, in the Commonwealth championship in 2010 & 2014, and the Oceania's 3 times
Tony has contributed to SFFNZ in his position as President since 2014 and has been on the board since 2009, organising and running our regional championships. His experience and enthusiasm are greatly valued.
He owes much of his success to other competitors, who have greatly assisted him in adapting his skills from recreational to competitive fly-fishing.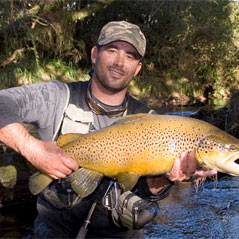 Cory Scott
Cory Scott is from Gisborne, his passion for the fly began when he was four years old under the guidance of his grandfather. Trout fishing was put on hold through his teenage years while Cory's life was consumed by being an International Gymnast, winning three National Titles and representing his country multiple times, the pinnacle of Cory's gymnastic career was winning the Hong Kong Open on the rings. After a career ending injury his love of fly fishing was once again rekindled, becoming an addictive force. Cory is most at home in the back country fishing to large, timid wild fish and always wondering what is around that next corner.
Cory is the staff photographer/editor for New Zealand Surfing Magazine and was previously a competitive surfer. His photography takes him to all four corners of the globe and the most isolated parts of NZ. He has won multiple photography awards including two Qantas Media Awards.
Cory decided to enter his first comp in 2012. Immediately he picked up a 4th place and backed that up with a 2nd in the Hawkes Bay and with enough accumulated points had secured his place in the National Champs, he finished on the podium with a third place, qualifying for the National team the first angler to ever do so in his first year of competing.
Cory credits the life that he has to his wife Sarah who is 100% supportive as Cory chases his dreams. They have three boys who have grown up on the river with their dad.
johannes krill (pic & BIO not AVAILABLE)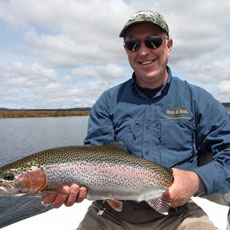 Paul Dewar (Captain)
Paul is a hydraulic engineer and has two children. he has spent most of his life in Levin where he was first introduced to trout fishing at 15
Trout fishing took a back seat for a lot of years as Paul went motor racing, firstly doing motor cross and then track racing and rallying, Speedway was next, racing sprint cars and super modified where he climbed to the top of the sport winning the New Zealand title. Most were astonished when he gave up the high speed rough and tumble of sprint cars to take up the genteel sport of fly-fishing. 
In 2004 Paul was selected to be the captain for the NZ Fly Fishing team to compete in the World Championships in Slovakia and the Commonwealth Champs in Scotland. The team finished a credible 11th place, Paul was again captain of the New Zealand team at the world champs in Portugal 2006 and then here NZ in 2008, with the team coming a credible 2nd and wining the silver medal after just getting piped by the Czechs on the last day. He has also captained the NZ team in world champs in Poland and Slovenia as well several Commonwealth and Oceania teams including two gold medal wins.
In 2009 Paul fished for NZ as part of the Gold medal winning team in the Oceania championships based at National Park NZ. The highlight of Paul's last season was winning the Wellington Regional Championships with three wins from three sessions.
Paul is looking forward to again being captain of a great NZ team.
Timothy (Tim) Anderson (Manager)