TAURANGA REGIONAL CHAMPIONSHIPS 2018, WAIMAKARIRI STREAM 
RESULTS:
The day was picture perfect again for fly fishing. Part of the first weekend back and champs for 2018 the Waimakariri was fished as part of the back to back champs on the Waikato Spring Creeks. As with the Waihou (the day before) overall fish numbers were down but size was up and this venue offered great sight fishing with fish responding to a good presentation. Again number of fish hit cicada dry flies too.
We had youth development team angers participating and fishing well, with Tarn Mack-McEwen taking out a placing at this stacked event ahead of a number of well seasoned anglers.  
Of particular importance to the champs is having access to this great water. It is through the landowners that we have access to much of this water so SFFNZ would like to thank all of you for hosting the champs and working us in around your farming operations. Jude (one of the landowners) had his wedding on Saturday - congratulations Jude to you and your new bride!
The event had controllers occupying each beat, the weather was 'scorching' again so we want to thank the team of controllers for their massive effort in sticking out the champs. It's through your generosity and time that the anglers get to compete in this format. Thank you all!
Cory Scott (current National Champion) took out the champs in 1st place, followed by seasoned angler and spring creek expert Garth Plank, with Tarn Mack-McEwen in 3rd place... well done! Biggest Fish Tim Rich with a 53cm.
See full results below. 
A big thanks also to Brendan Lyon for the behind the scenes support in scoring duties. Also Sam Bourne for assisting to mark the beats, and as the organiser. Similary Fish and Game NZ for approving these events. 
We had an unfortunate situation of a beat marker being removed on a farm and some anglers being significantly disadvantaged due to this. Following a protest committee review of the situation those anglers have been awarded an average score from across their other session in this instance. This follows a lengthy review process.  
CHECK - CLEAN- DRY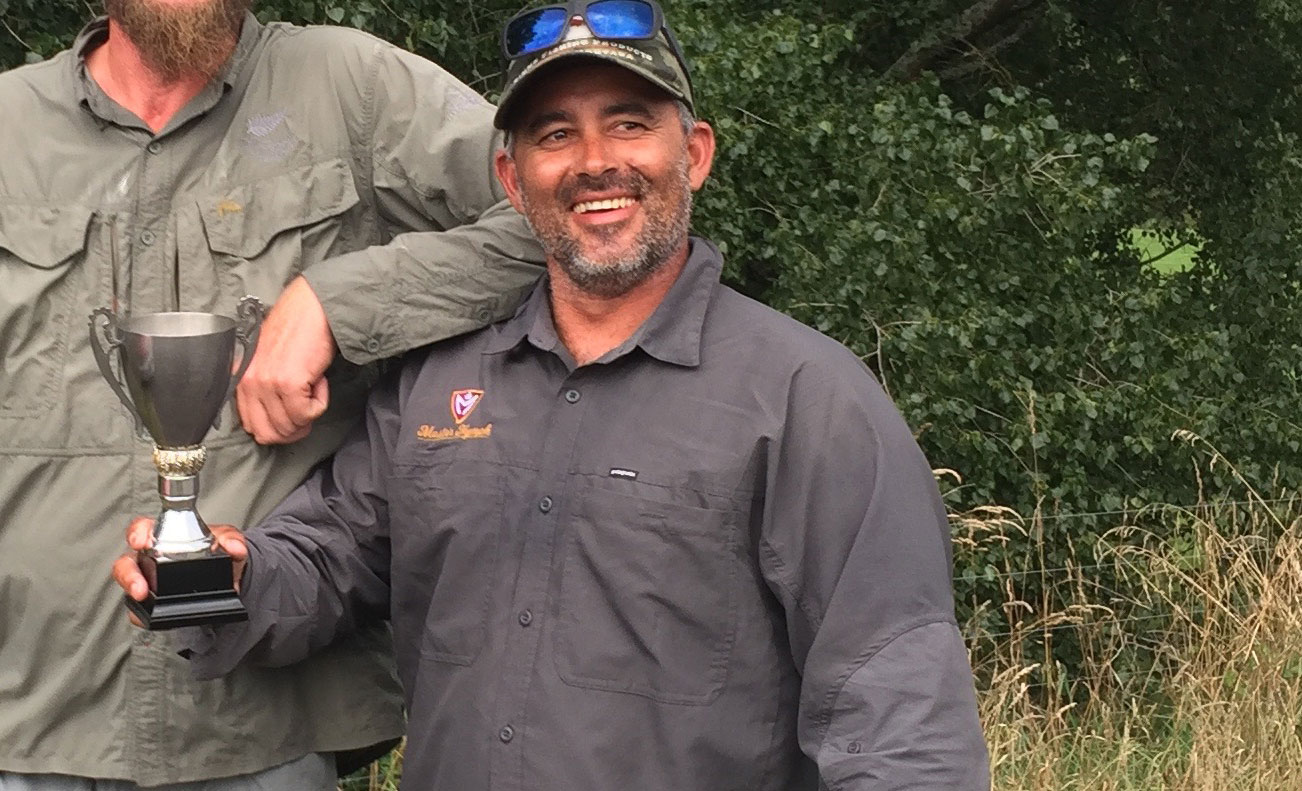 (L-R) Cory Scott 1st, absent from pic Tarn Mack-McEwen and Garth Plank
Full Results: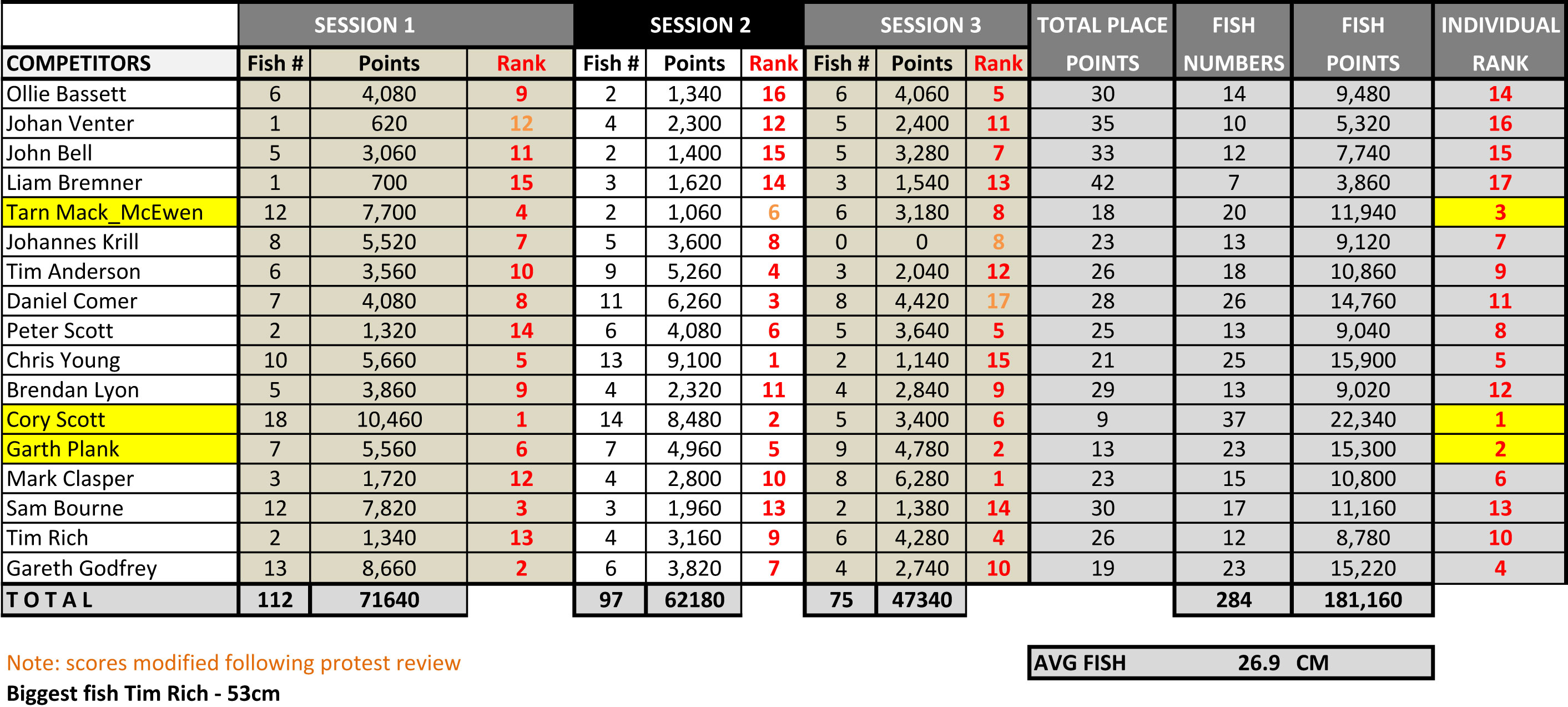 1st: Cory Scott (Gisborne) 
2nd Garth Plank (Waikato)
3rd: Tarn Mack-McEwen (Palmy)
4th: Gareth Godfrey (Hamilton)
5th: Chris Young (Auckland)