Rotorua Regional Championships 2021 Lake Aniwhenua 
Billy Thrupp has won the Sport Fly Fishing New Zealand Rotorua Regional Championship for the second successive year by claiming victory at Lake Aniwhenua.  
Reigning overall national champion Billy backed up his 2020 win by beating a 13-strong field across three sessions and two days (Saturday 23rd-Sunday 24th October) of fishing. In the process he posted a venue record for fish numbers in a three-hour session with 20 in Sunday morning's final session.      
The final podium saw last year's runner-up, and new dad, Ben Henton put in a great performance to finish second again, and seasoned campaigner Dan Comer place third. Dan also caught the biggest fish of the weekend with a stonking 60cms rainbow and best placed female angler was Wendy Lu in 11th.     
Billy said it was great to retain the title.
"It's good to win it for the second time. I was a little worried yesterday to be honest, after having a great first session, I then had a pretty average second to be sitting 4th overnight.
"In the first session I got big numbers by fishing the same 80 square metre piece of water, just repeatedly drifting back through it. Whilst doing that I was also able to show my boat partner Heather (Carrington) a couple of different techniques she hadn't seen before, and caught fish with those which was good. Second session though I dropped 7 fish in a row at one stage, so I changed out my whole rig and then got back into them. Third session I was lucky to be fishing with Ben (Henton) and we really found the fish."
Billy, who stripped streamers for the majority of the weekend apart from an hour in the first session, said he didn't feel fly choice was hugely important, it was more about location.
"I ran a Booby on my top dropper in various colours, black, brown, orange – and got fish on all of them. Anything black seemed to work really well in general but I got fish on all my flies."
He was proud to get the session record back, having briefly lost it on Saturday. 
"Cory (Scott) set the target with 17 in a session and I beat that last year with 18, but then first session this weekend Dan (Comer) got me with 19. I was pleased to get it back with 20 in the last session. I should've had 21 actually, I had one fish which I netted and as I pulled it into the boat it jumped out of the net and back in the water, but it was still on so I went to net it again and as I did that it jumped, bumped into the engine and came off. At the time that would've been my 20th fish and the record so I was sweating a bit but luckily I was able to get another one just before the end." 
Billy, who was also the competition organiser, said it was great to be running the events but said it was tough on anglers from Auckland and the Waikato who could not compete because of the current COVID-19 restrictions.
"I would like to give a shout out to our Auckland and Waikato friends, and hopefully it won't be too long before they can rejoin the competitions again.
"I think the comp itself went really well, it was a good crowd, we had two anglers up from Wellington as well, great effort from them; just a really friendly atmosphere amongst everyone and I think all the competitors had fun and were able to take something away from the weekend. It's a great venue, an awesome lake, if you look at the numbers, there were 276 fish caught across the three sessions including 50 brown trout, that's outstanding."  
Cory Scott was thanked for scoring over the weekend, and for bringing his boat which enabled another angler to enter the event even though he himself was not competing.      
Damon Taylor also gifted a copy of The Feather Mechanic by Gordon Van Der Spuy to be used as a spot prize. This was awarded to Edd Greenwood for his sterling efforts in solving multiple motor problems across the weekend.  
Lake Aniwhenua is a long, shallow lake in the Eastern Bay of Plenty that measures 4.5 km long and 0.5 km across, with a total area of approximately 2.1 km2. A hydro lake on the Rangitaiki River, which was once a premier trophy fishery, Aniwhenua now holds a good population of hard fighting fish in the 3lbs range.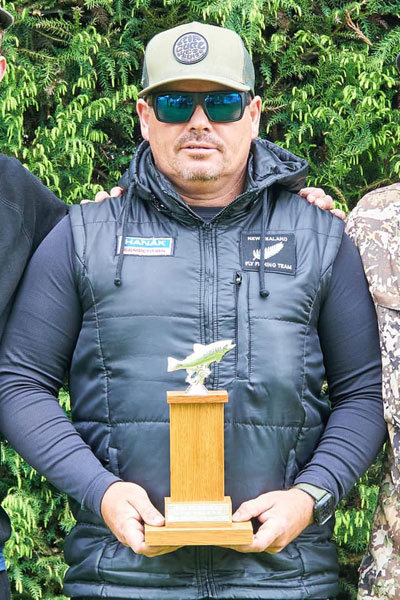 Billy Thrupp; Winner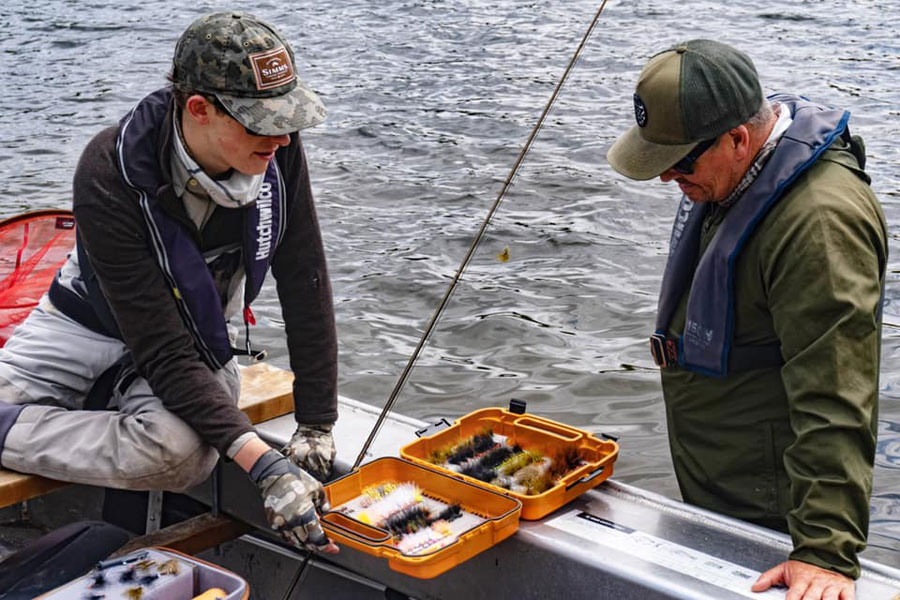 Billy and Ollie talk flies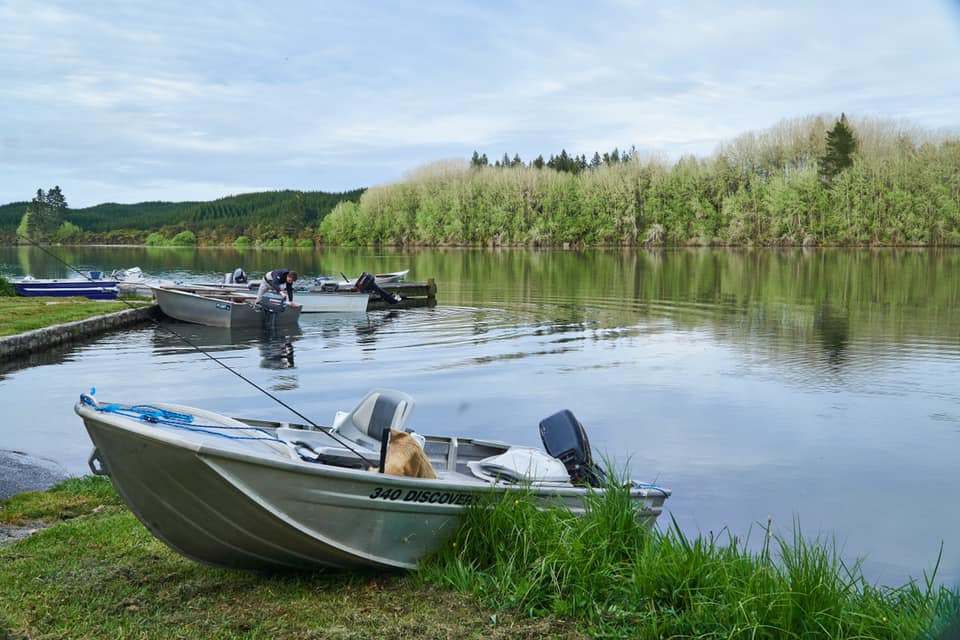 Lake Aniwhenua Early Morning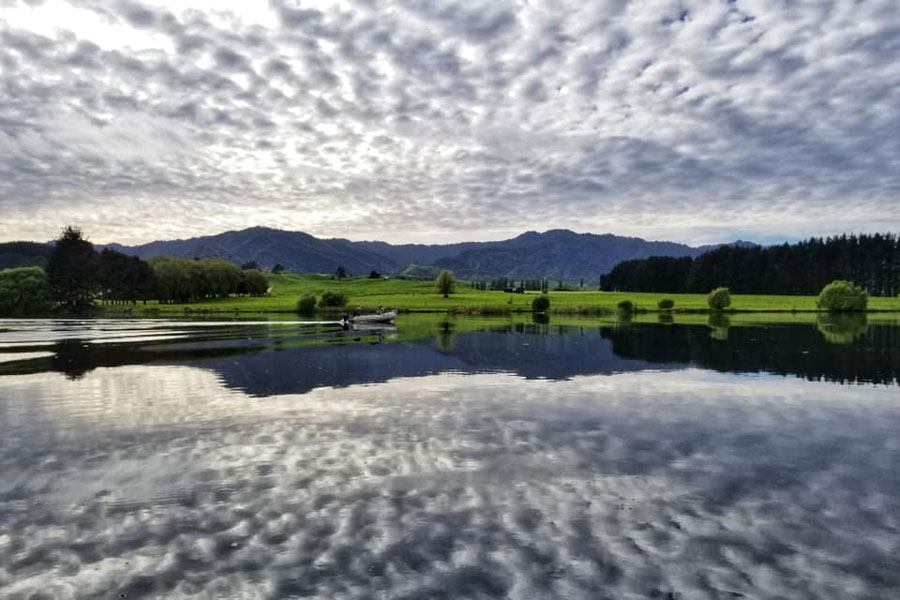 Lake Aniwhenua, very calm