Tauranga Regional Champs 2020
Held on the Waimakariri stream near Tirau in the Waikato. A big congratulations to Tim Anderson 1st, Billy Thrupp 2nd and Dan Comer 3rd. Biggest fish Edd Greenwood.
Special thanks to Gareth Godfrey for marking the beats and organising, and to Nick Lyon for scoring the champs. The winter conditions made for an interesting champs. With the top two anglers both in the running on the last day with only a few placing points between.
Results below: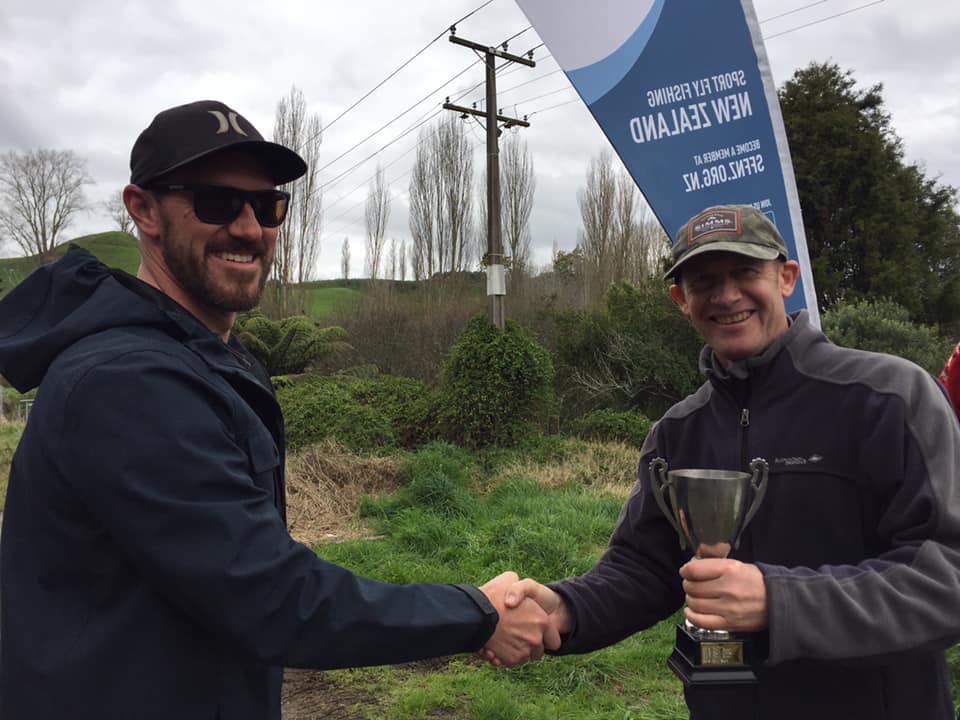 Winner: 1st Tim Anderson from Hamilton, with SFFNZ President Gareth Godfrey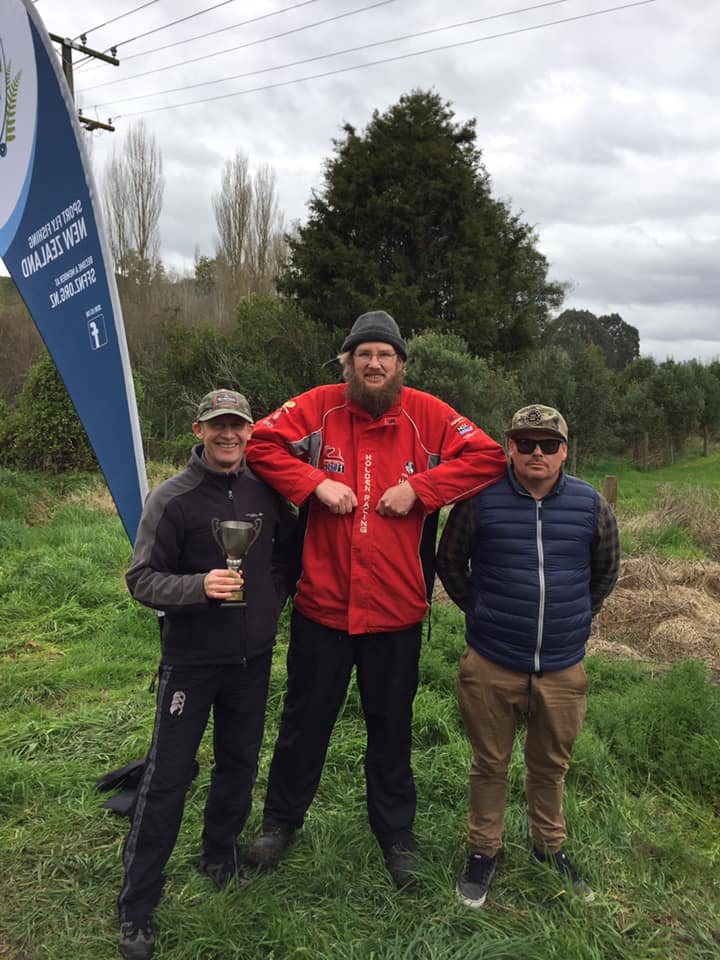 (L-R) Tim Anderson (1st), Dan Comer (3rd), Billy Thrupp (2nd)