2016 Auckland REGIONAL CHAMPIONSHIPS 
waimakariri stream & WAIHOU RIVER July 2016
RESULTS:

The first regional competition of the year kicked off this weekend (16th&17th July) congratulations to Sam Bourne for taking out the Auckland Regional Championships for the third time in a row. Second was Cory Scott followed by Dan Comer. In some testing winter fishing conditions at the Waimakariri & Waihou Rivers we saw some great numbers and quality of fish caught. We also had a number of youth Anglers competing for the first time this weekend, with Brooklyn Rundstrom placing 4th! in his first competition. We look forward to the rest of the season and seeing the future 'young guns' in action. Many thanks to Rod and Reel Tackle ltd for their support with prizes. A huge thank you to the organisers Tim Anderson, and Nigel Juby.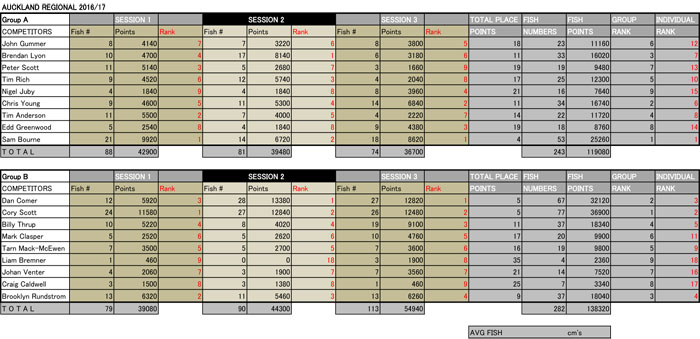 Results:
Sam Bourne 1st
Cory Scott 2nd
Dan Comer 3rd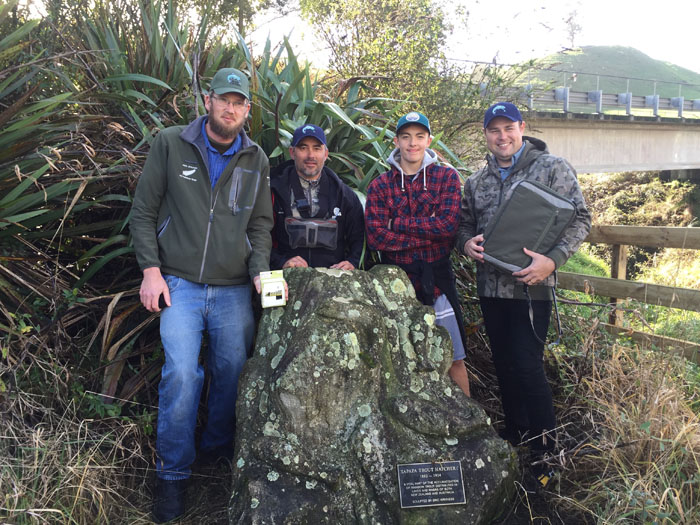 L-R: Dan Comer (3rd), Cory Scott (2nd), Brooklyn Rundstrom (4th), Sam Bourne (1st)