THE NEW ZEALAND TEAM TO COMPETE IN THE 
2019 WORLD FLY-FISHING CHAMPIONSHIPS IN Tasmania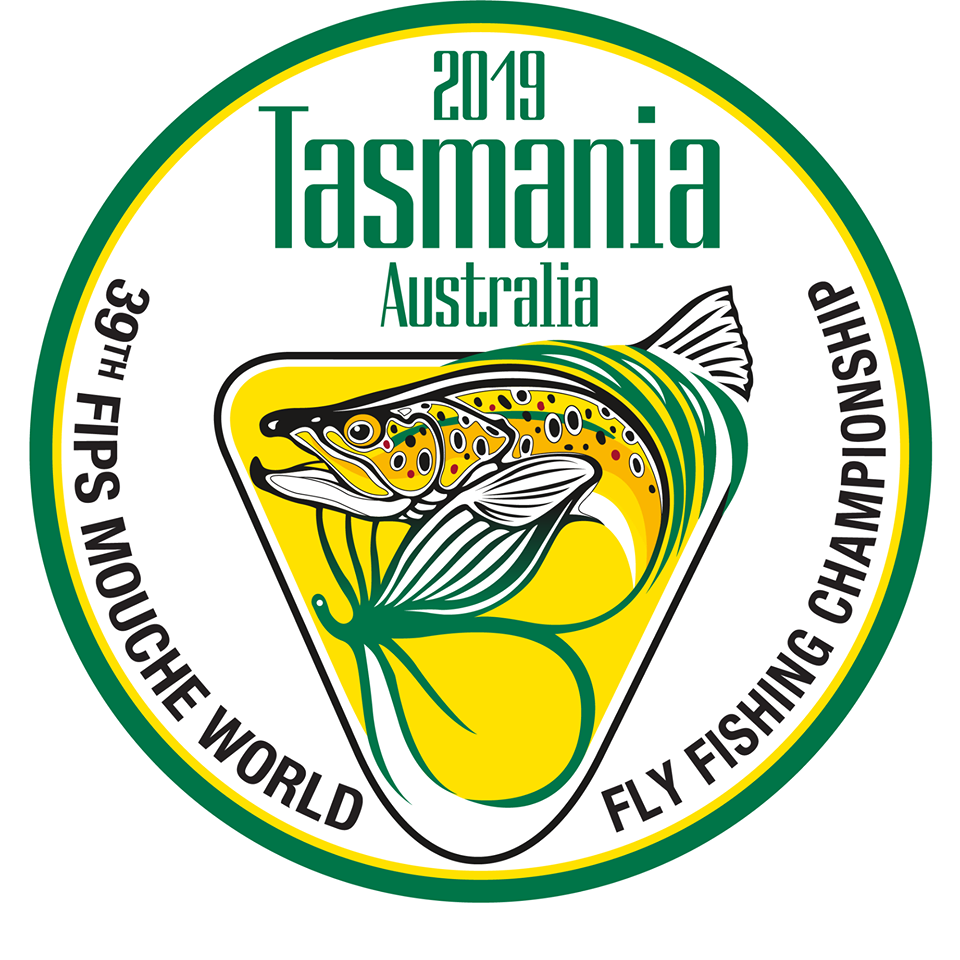 For details on the champs visit wffc2019.com
Proudly sponsored by Manic Tackle Project

Check out the team profiles below: 
CAPTAIN:TONY HOUPT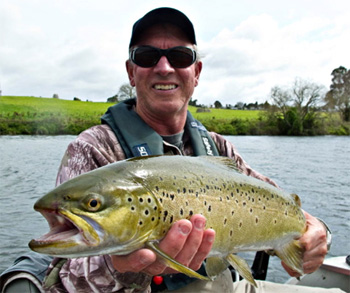 Tony has been fly-fishing for over 30 years and has fished extensively in North America, Europe and around New Zealand. He spends a lot of his time fishing on the local waters around Wellington, Wairarapa and also in the Taupo region.

Most of his focus has been on fly-fishing for trophy trout and salmon however over the last 10 years he has become involved in the competition scene. He entered his first competition in 2006 where he won the National Pairs Championship and qualified for the individual Nationals and has been on the podium continuously since.

Tony has established himself as one of our most consistently placed lake fishermen. On the rivers Tony has also excelled, finishing on the podium ten times across the regions, Tony finished 2nd in the inaugural River Nationals in 2015 and 3rd overall in the 2015 Nationals. 
Tony has represented New Zealand Internationally 10 times, including in the Worlds in 2010, 2012 and 2016, in the Commonwealth championship in 2008,2010 & 2014, and the Oceania's 4 times
Tony has contributed to SFFNZ in his position as past president and has organised and run some of our regional and national championships. His experience and enthusiasm are greatly valued.
He owes much of his success to other competitors, who have greatly assisted him in adapting his skills from recreational to competitive fly-fishing. 
MANAGER:PAUL GUMMER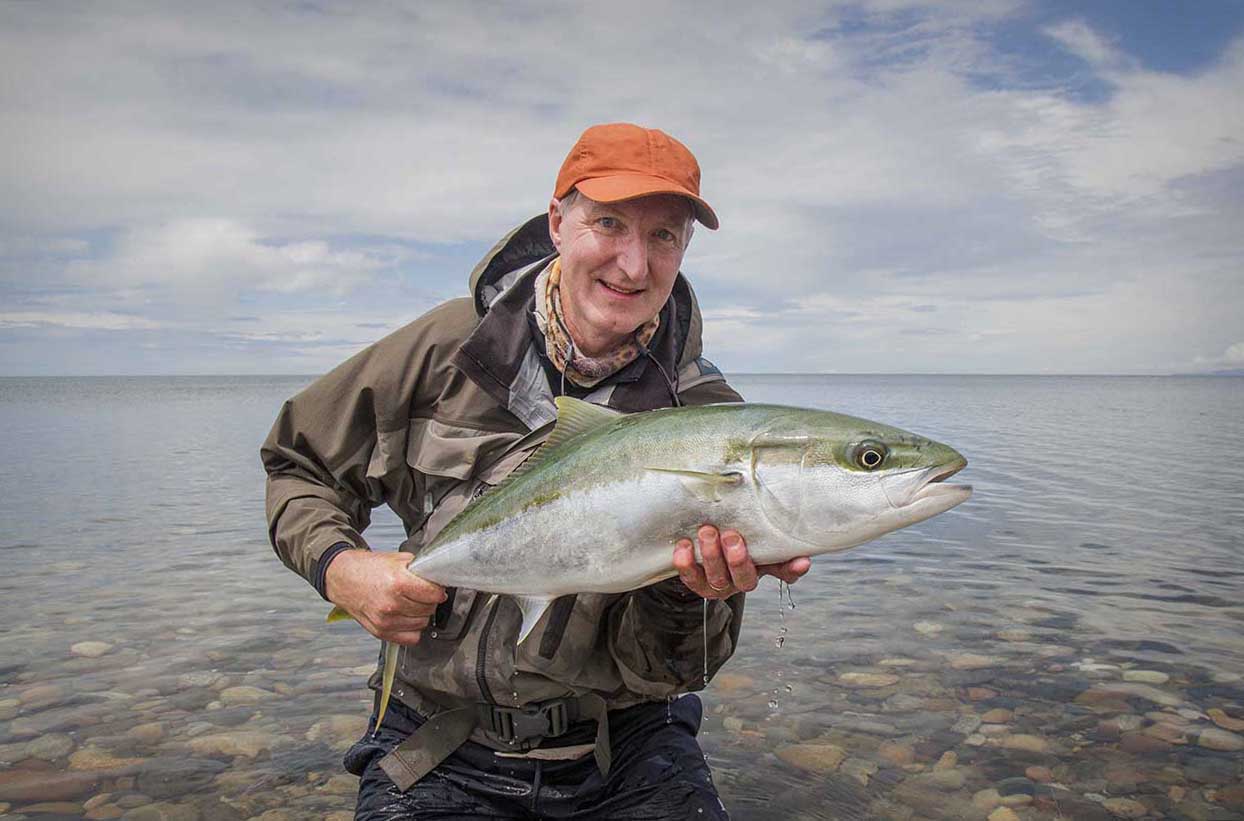 Paul has been fishing for half a century and has passed on much of his fishing experience and passion to his son John. After lurking around English carp lakes in his youth, ambushing hundreds of double-figure fish up to thirty pounds, he moved to New Zealand... Tasmania is Paul's next adventure.  
The shift to trout hunting and the noble art of presenting bloodworms, blobs, boobies, buggers and other entomological delights, adds variety to his enjoyment of the sport. A more recent introduction to competition fly fishing through the enthusiasm of his son John has provided a new focus for Paul to immersion in the sport, innovative thinking and cutting edge ideas with some great anglers from around NZ and the world. 
The progression from crowded English town lakes, catching fish from around discarded rusty shopping trolleys and other junk, to pristine New Zealand waters (where you may never see another soul) was another huge attraction to Paul moving his family to NZ. The wild trout population in NZ creates a natural challenge and a perfect platform for continual learning, especially with the camaraderie of like-minded people. 
Paul became fascinated by sport fly fishing nz (SFFNZ)/competitions first as a controller, and has now fished at the National Championship level three times. He owes much to his supportive family over the years – his wife Floss, daughter Annie and of course, his son John who is one of the anglers in the team heading to Tasmania. 
When he is not fishing Paul is involved in training people to become commercial photographers. He has won awards for his teaching and photography, and his articles and pictures have appeared in a range of photographic and fishing publications. He also served on the SFFNZ committee as secretary for a year. 
"To help out and support the NZ Team as preparations begin for Tasmania 2019 is a real privilege" Paul says. "In the end, its all about collaboration to help these guys achieve their dreams".
CORY SCOTT, ANGLER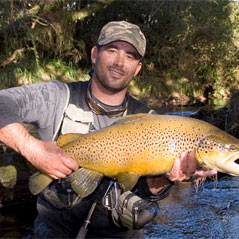 Cory Scott is from Gisborne, his passion for the fly began when he was four years old under the guidance of his grandfather. Trout fishing was put on hold through his teenage years while Cory's life was consumed by being an International Gymnast, winning three National Titles and representing his country multiple times, the pinnacle of Cory's gymnastic career was winning the Hong Kong Open on the rings. After a career ending injury his love of fly fishing was once again rekindled, becoming an addictive force. Cory is most at home in the back country fishing to large, timid wild fish and always wondering what is around that next corner.
Cory is the staff photographer/editor/owner for New Zealand Surfing Magazine and was previously a competitive surfer. His photography takes him to all four corners of the globe and the most isolated parts of NZ. He has won multiple photography awards including two Qantas Media Awards.
Cory decided to enter his first comp in 2012. Immediately he picked up a 4th place and backed that up with a 2nd in the Hawkes Bay and with enough accumulated points had secured his place in the National Champs, he finished on the podium with a third place, qualifying for the National team the first angler to ever do so in his first year of competing. Cory is the current NZ National Champion following his win in both the 2018/19, 2017/18 and 2016/17 National Championships. 
Cory credits the life that he has to his wife Sarah who is 100% supportive as Cory chases his dreams. They have three boys who have grown up on the river with their dad.
Lloyd struthers, angler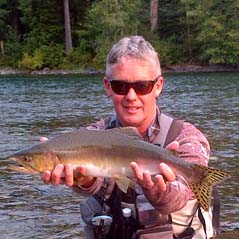 Lloyd has been involved in fishing most of his life and now in his "senior years" one of our more experienced competitors being part of the sport fly fishing/competition scene off and on for close to 20 years.
Lloyd's first competition was in 1998 where he immediatly qualifying for the Commonwealth champs the following year in Ballarat Australia, and was part of a 'silver medal' winning  NZ team. 
Lloyd is a top performing angler and has fished a number of international events, with good results in both the world champs in Sweden, in 2002 finishing 11th individual, and the world champs in New Zealand, in 2008 finishing 19th individual and again privileged to be part of a 'silver medal' winning NZ team.
Lloyd has other achievements locally here in NZ at the national champions including becoming NZ National Champion in 2008, and he has ranked as a silver medallist three times.
"Being selected for the world champs in 2019 is a great opportunity, to be part of an awesome team in a stunning part of the world and to compete amongst the best fly fishers in the world on Tasmania's majestic lakes and rivers is what drives us towards 2019" says Lloyd.
John Gummer, ANGLER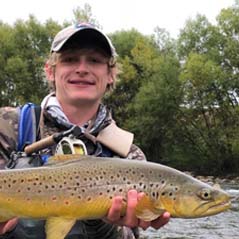 At a very young age Johnny was put in a backpack with his father Paul and together they would venture down to the rivers around the Manawatu Region where Johnny's fished since the age of four. Growing up Johnny was able to bike and backpack to the nearest river frequently, after homework, during lunch breaks, this enabled him to cast a fly most days.
In 2011 Johnny entered his first competition at 12 years old held on his home waters the Manawatu River. He has competed increasingly ever since at regional and national championships around the north island, including alongside his father.
Slowly but surely his knowledge, techniques and tactics on both lakes and rivers have improved. Johnny qualifying for the 2013 and 2014 national championships, and the 2015, 2016 National Rivers Championships. Notable results including a fourth in the 2015 River championships, 3rd in the 2016 national rivers championship. Johnny has also represented NZ overseas competing in the 2015 Youth World Fly Fishing Champs in Vail Colorado, where he placed 31st, and the 2016 Commonwealth's Champs in Quebec - both events were an eight-year goal and dreams for him to attend. Johnny has also placed 2nd overall in the 2018 National champs, combining his 3rd in the 2018 National River Championships, and 1st placed individual in the 2018 National Lake championships to qualify for the NZ Team. 
Johnny still lives in Palmerston North where he works at Manawatu 'Hunting & Fishing' and is currently pursuing his dreams and career as a fly fishing guide/instructor in which he holds an IFFF casting instructor qualification and is a member of the New Zealand Professional Guides Association.
John believes that without support from family and friends, he would not have reached his potential in the sport.  Johnny says he owes a huge amount to his father Paul who has invested so much to help him be where he is today with his fly fishing pursuits.
SAM BOURNE, ANGLER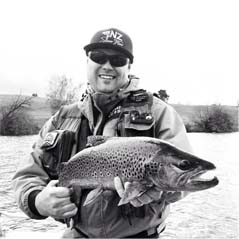 Sam Bourne originates from Whitianga on the east coast and now resides in Auckland. In 2008 Sam actively took to fly-fishing as a sport and hasn't looked back.
Since 2010, Sam has been competing in SFFNZ regional and national championship events. He has been a member of the NZ Team since 2012 as a member of the Auckland Fly Fishing Anglers Club, Sam pays tribute to the support he has received from the angling fraternity.
"It's an honor to represent NZ at a world championship level. Most Kiwi anglers don't appreciate how talented the teams are which participate in the worlds. Competition-wise it is truly the best of the best. We bring this knowledge back to NZ and this feeds back into ideas and tactics for others to experiment with and enjoy"
Sam has fished throughout New Zealand's North and South Islands, as well as in the Czech Republic, in Tasmania, and Colorado USA. Currently the majority of Sam's fly-fishing is within the Auckland/Waikato, Coromandel and Bay of Plenty Regions of NZ.
Sam has risen quickly to become one of New Zealand's top ranked anglers. His achievements include: Team Gold & 1st Place individual at the 2017 Oceania Championships, 1st Place NZ National River Championship 2015/16, 2nd Place NZ National Championship 2015/16, 2nd Place NZ Lake National Championships 2014/15, 2nd Place NZ National Championships 2012/2013 season, and Team Gold 2013 Oceania Championships. 
Sam works as a Principal Advisor at the NZ Transport Agency, and is an award wining NZILA Registered Landscape Architect. He is based in the Waikato and is supported greatly by his family including wife Kathryn, and two children Benjamin, and Alexandra.
JOHNNY BELL, ANGLER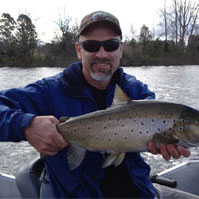 John Bell has over 35 years' experience as a fly fisherman and fly tier. John fished the National Fly Fishing Championship in 1998, finishing third and qualifying for the New Zealand team bound for the 1999 World Championship in Australia. The New Zealand team went on to win the Bronze at the 1999 Worlds and buoyed by this early success John has since been a regular New Zealand Fly Fishing team Member, with many successes internationally including medals at World, Commonwealth, and Oceania Championships and has been New Zealand National Champion twice.
John is proud and excited be representing New Zealand again in 2019 at the World Fly Fishing Championship to be held in Tasmania. Now a seasoned competitor, he considers fly fishing a never ending journey of discovery and learning. He loves competition fly fishing for the culture of continual development the company of like mined people.
John works as an owner and director of Compass New Zealand Limited a property compliance services provider located on Auckland's North Shore. He is a proud father to Sam, Matty, and Alice. And pays tribute to his wife Rachel and father John Bell Senior for their enduring support of his fly fishing endeavours.
TIM ANDERSON, ANGLER (Reserve)

Tim grew up in the township of Waihi.  As a teenager he spent many hours spin fishing for trout in the famous Ohinemuri river. He was given his father's old split cane rod and that's where the seeds for fly-fishing were planted.
Throughout his adult years fly-fishing took a back seat as Tim participated in many other sports, most notably road cycling, where he honed his skills of competing and training hard to achieve his goals.
Around 2010 Tim got back into recreational fly-fishing and for several years spent many weekends fishing the Taupo regions rivers.
In 2013 Tim helped out as a controller at one of the SFFNZ Regional Fly Fishing Championships on the Upper Waihou River. After seeing some great fly fisherman such as Rob Vaz and experienced anglers like Paul Dewar in action, this inspired him to give competition fly-fishing a go. The following year he entered his first river competition, ironically on the Ohinemuri river, finishing 5th and winning the 3rd session.
By 2015, Tim was a regular on the regional championship circuit, with his best result placing 3rd at the National Lake Championship. He joined the NZ Team as Team Manager at the World Championships in Colorado USA. Tim has since gone onto represent NZ at the 2017 Oceania completion, finishing 5th individual, and winning a Team gold medal.
Consistent results over the past 18 months have seen him gain slection in NZ Team's, including the team heading to Italy in 2018. He is super excited at the prospect of fishing in such a beautiful country and being a member of the NZ Team.
Tim is well supported by his lovely wife Libby, and four children Cloe, Adelle, Danae, and Jared.