2015-16 SFFNZ National Championships
The culmination of this years SFFNZ calendar was the Lake National Champs and River National Championships. The top 20 anglers from the regional champs are awarded a place in these championships. The scores from the Lake and River National Champs are combined to crown the 2015-2016 National Champion. Johnny Bell (1st) won the overall title, followed by Sam Bourne in 2nd, and Mark Clasper 3rd. Johnny fished consistently throughout the lakes and rivers championships picking up second place in both to take home the trophy. Congratulations to Johnny, and a great result ahead of his attendance at the 2016 World Champs in the USA later this year, as part of the NZ Sliver Flies (Worlds) Team.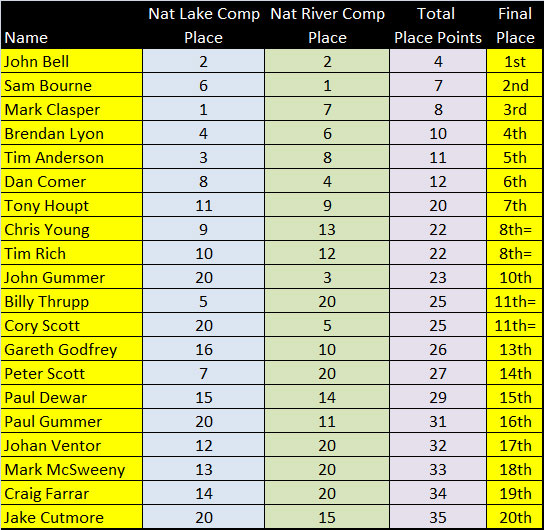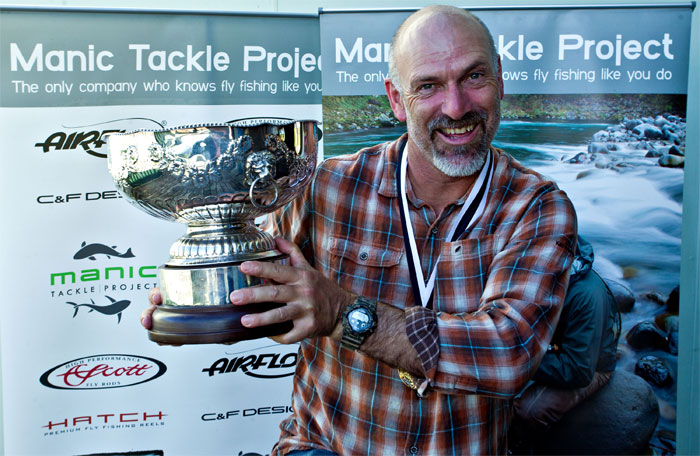 Johnny Bell 2015-2016 Champion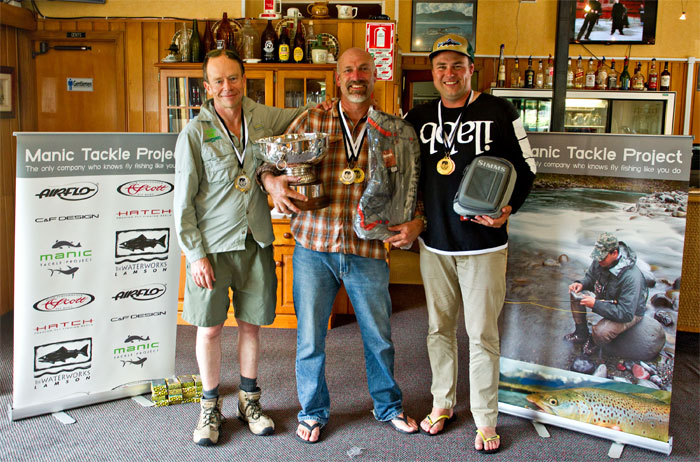 Mark Clasper (3rd), John Bell (1st), Sam Bourne (2nd)
2015-16 TEAM QUALIFYING POINTS TABLE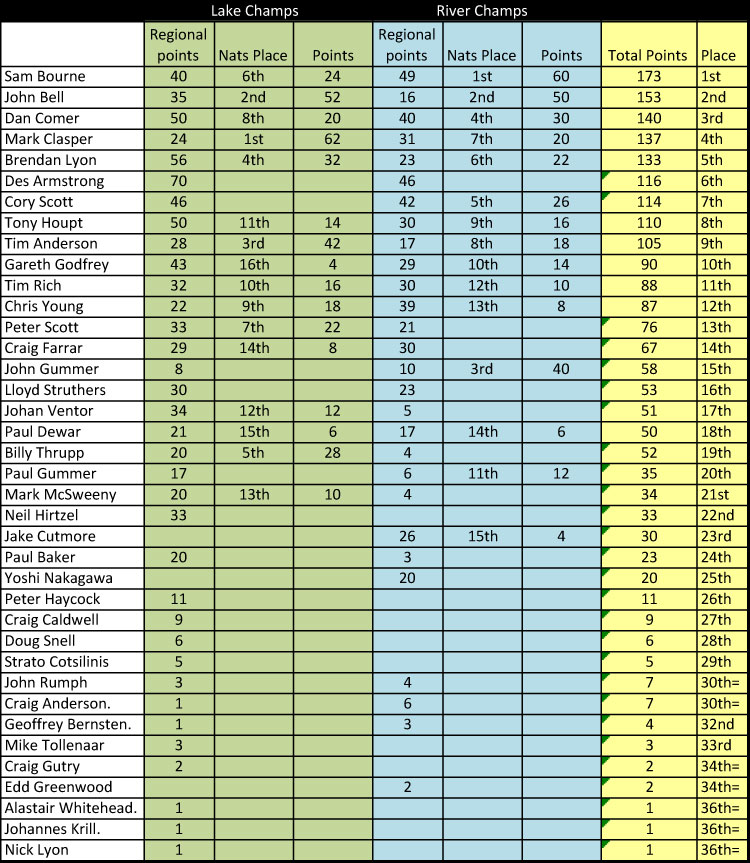 2015-16 River Nationals April 1-3 2016 Wanganui River 

Sponsored by Manic Tackle.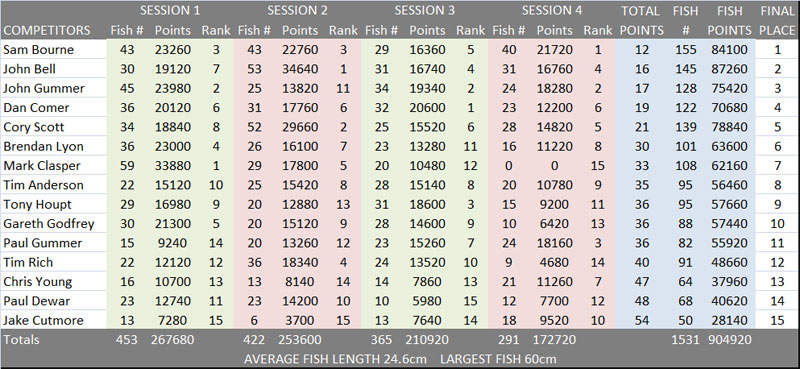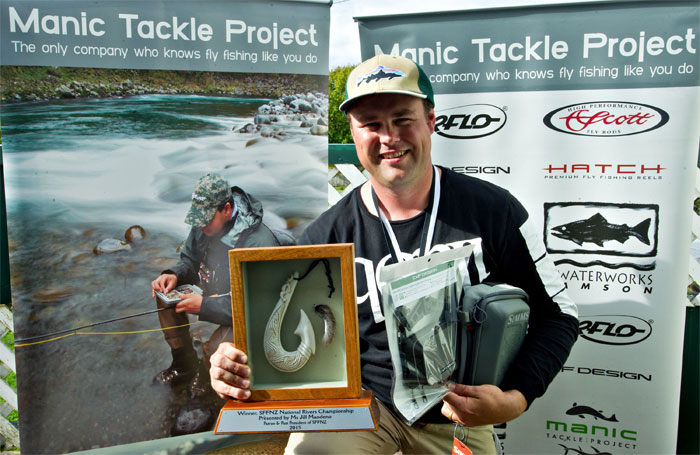 Sam Bourne (1st) pictured, Johnny Bell (2nd), John Gummer (3rd)
2015-16 SFFNZ National Lake Champs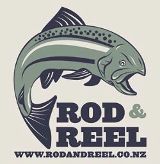 Sponsored by Rod & Reel
Lake Competition Results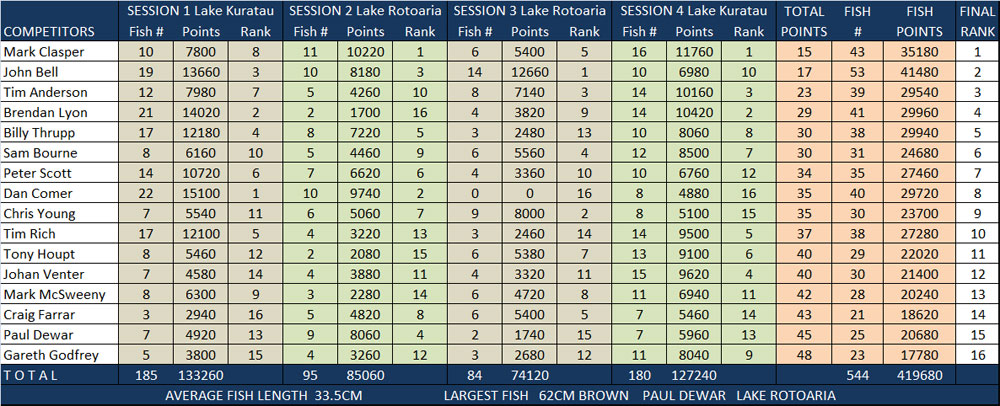 John Bell (2nd), Mark Clasper (1st), Tim Anderson (3rd)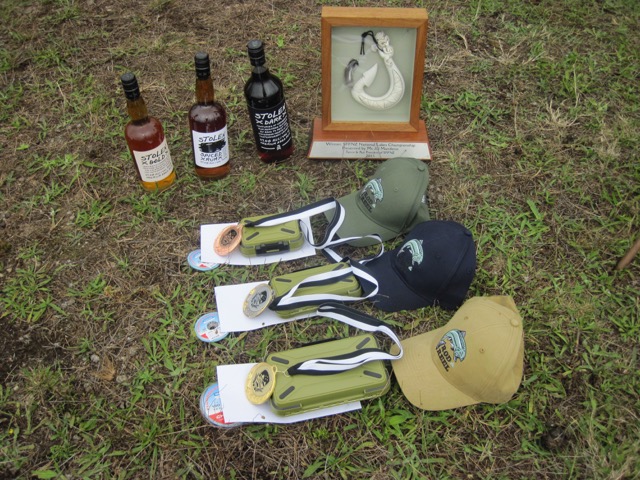 Prizes by Rod & Reel, and Stolen