ABOUT US
Sport Fly Fishing NZ is a not-for-profit organization aimed at promoting sports fly fishing in NZ.  We run regional championship events throughout NZ mainly over the summer months from which anglers compete to qualify for the NZ National Championships which are held on lake and river venues. From these National Championships teams are selected to represent New Zealand at either the World Championships, Commonwealth Championships or the Oceania Championships.  
Latest COMPETITION Results 
CORY WINS OVERALL POINTS TALLY FOR SEASON Winning the presidents Trophy TO TAKE OUT THE TRIFECTA.
After all the session points were added up Cory Scott was the winner of the SFFNZ Presidents Trophy (overall points)
Info and full season points here > 
Cory Scott wins on the Mohaka to take out the National River Champs
The SFFNZ National River Champs were held on the weekend on the mighty Mohaka River in Hawkes Bay. Rain in the hills rose the river level making it quite a bit tougher fishing but Cory persevered to win from Ben Henton in second and young Nathan Pollard in 3rd. Thanks to Manic Tackle Project for their generous sponsorship.
Full results here>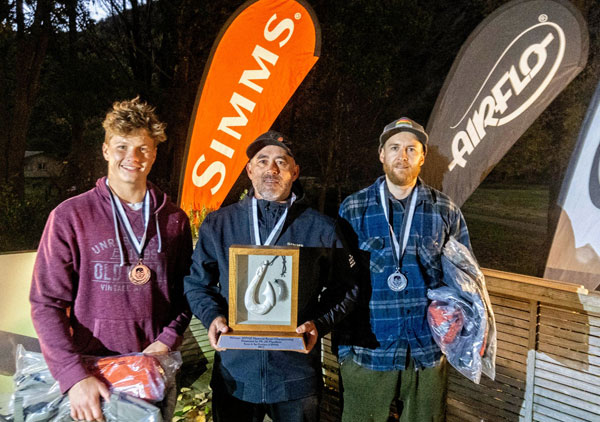 L-R: Nathan Pollard 3rd, Cory Scott 1st and Ben Henton 2nd.
Cory Scott returns to take out National Lake Champs
Cory Scott came out of retirement to compete in the SFFNZ National Lake Champs on the weekend at Lake Rotoaira and won the event from Hugo Pearce in 2nd, Billy Thrupp came in 3rd place on countback.
Full Results here>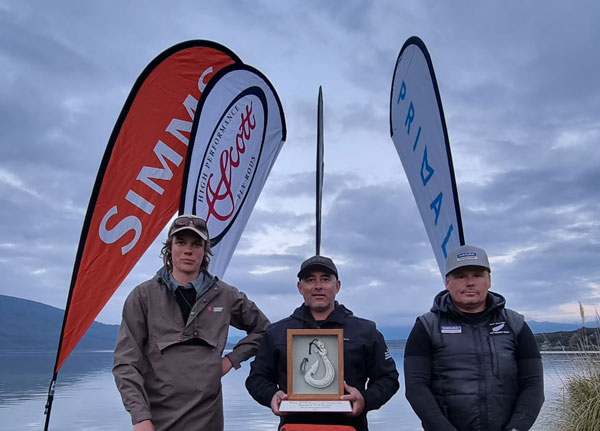 Hugo Pearce 2nd, Cory Scott 1st, Billy Thrupp 3rd

Brendan Lyon wins on the Hydro Lake
Brendan took out the Hydro Lake comp on the weekend at Lake Whakamaru from two of the woman anglers, Rachel McNae 2nd and Heather Carrington 3rd.
Full results>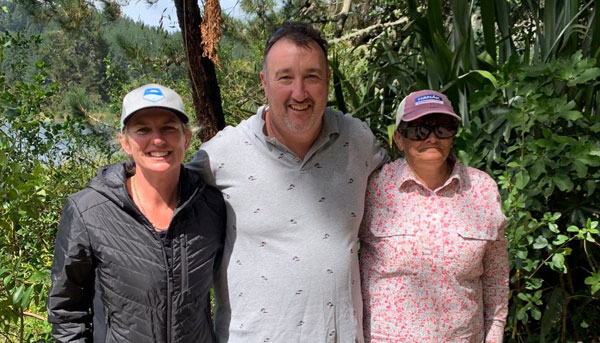 (from left): 2nd Rachel McNae; 1st  Brendan Lyon; 3rd Heather Carrington

YOUNG GUNS DO IT AGAIN, Nathan Pollard WINS ORAKA RIVER COMP
The Auckland River Championships were held on the weekend on the Oraka River, Nathan Pollard won from Tim Rich with Ollie Bassett coming home in third place.
Full results and story here>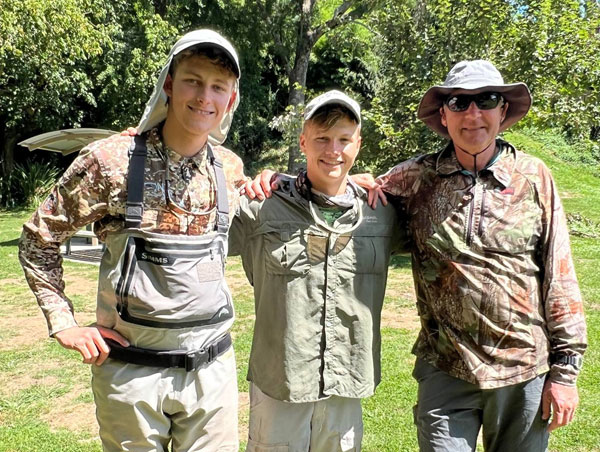 The Auckland Regionals podium (from left): 3rd placed Ollie Bassett; Champion Nathan Pollard; 2nd placed Tim Rich
Ollie Bassett wins on count back from Suzie Foggo, 
The wild weather on the weekend in didn't stop Ollie from winning the Waihou comp but he didn't have it all his own way. Ollie just won from Suzie with them both finishing on 10 points. Sam Bourne came in 3rd on 13 points.
Full results here>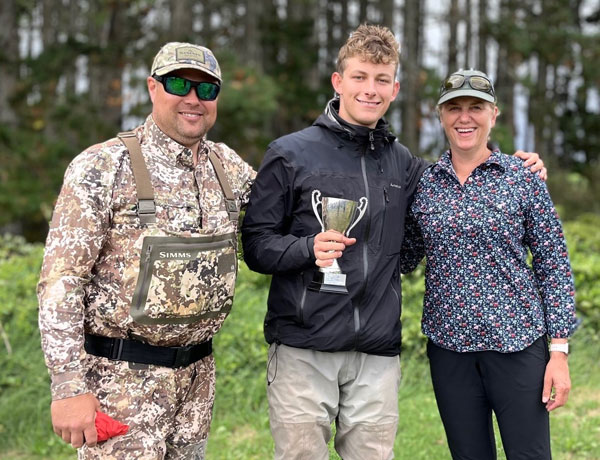 The Waihou podium (from left): 3rd Sam Bourne; 1st Ollie Bassett; 2nd Suzie Foggo
Kriss Stravs wins inaugural Mohaka comp

 
The mighty Mohaka river was used for the Hawkes Bay Regional for the first time and it lived up to it reputation with a lot of great fish caught.
Kriss Stravs won from Ollie Bassett in 2nd and Sam Bourne in his frist comp back for some time was 3rd.
Full Results here>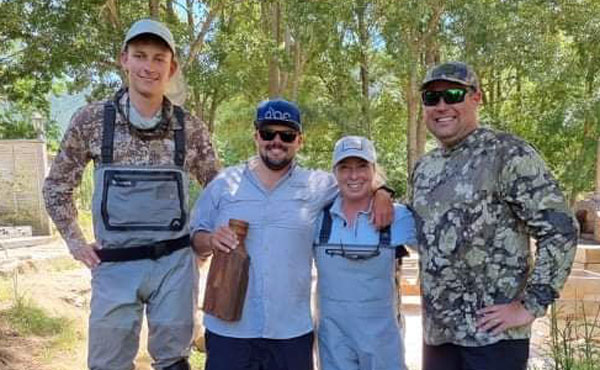 The Mohaka podium (from left) 2nd placed Ollie Bassett, Champion Kriss Stravs,
top female angler Louise Stuart, 3rd placed Sam Bourne
LINKS/ FLY FISHING COMMUNITY

SFFNZ News
BREAKING NEWS!  
Entries are open for the first river competition of the 2022/2023 season on the Waimakariri Stream. entry form>
Lake Rerewhakaaitu.
The first comp of the season is on soon, 
Click here to access entry form>
WORLDS AND MASTERS CHAMPIONSHIPS 2022
We're delighted to announce the six anglers who will be representing Sports Fly Fishing New Zealand (SFFNZ) at the Worlds and Masters Championships later this year.
The 41st World Fly Fishing Championship will be held in Asturias, Spain, from 25 September-2 October, and will feature four river (Cares, Narcea, Piloña and Trubia) sessions and one lake (Tineo) session.
The 7th Masters World Fly Fishing Championship will take place from 18-24 July, in Trentino, Italy, on the Sarca, Chiese and Noce rivers.
The preparations for both championships have been disrupted by the ongoing COVID-19 situation around the world, and these will be the first representatives SFFNZ has sent to either championship since the 2019 Worlds in Tasmania. The representatives are as follows:
World Championships
• Ollie Bassett
• Tim Rich
• James Fuller
Masters Championships
• Paul Dewar
• Johannes Krill
• Peter Scott
We wish them all the best with their continued preparations and for the championships ahead. Go well.
SFFNZ would also like to take this opportunity to thank Manic Tackle Project for its continued and valued support of the teams and of sport fly fishing in New Zealand.
Updated Calendar 
Updated calendar Feb 2022 with new events here>
RECENT CHAMPIONS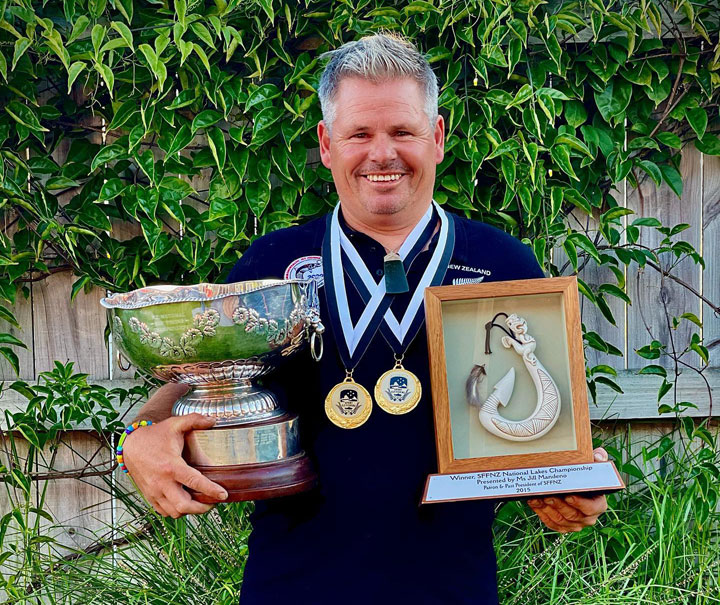 National Champion 2020/21 - Billy Thrupp
2019/20 National Champs called off due to COVID-19,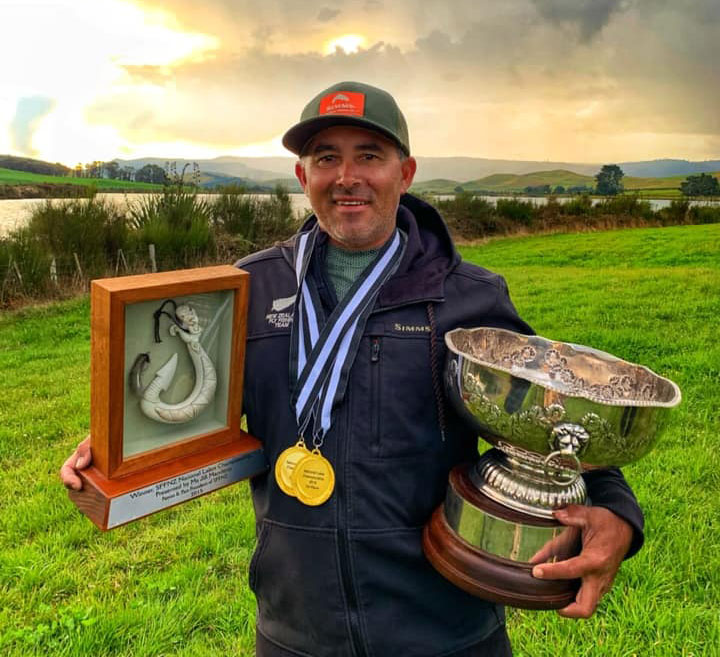 National Champion 2018/19 - Cory Scott (3x National Champion)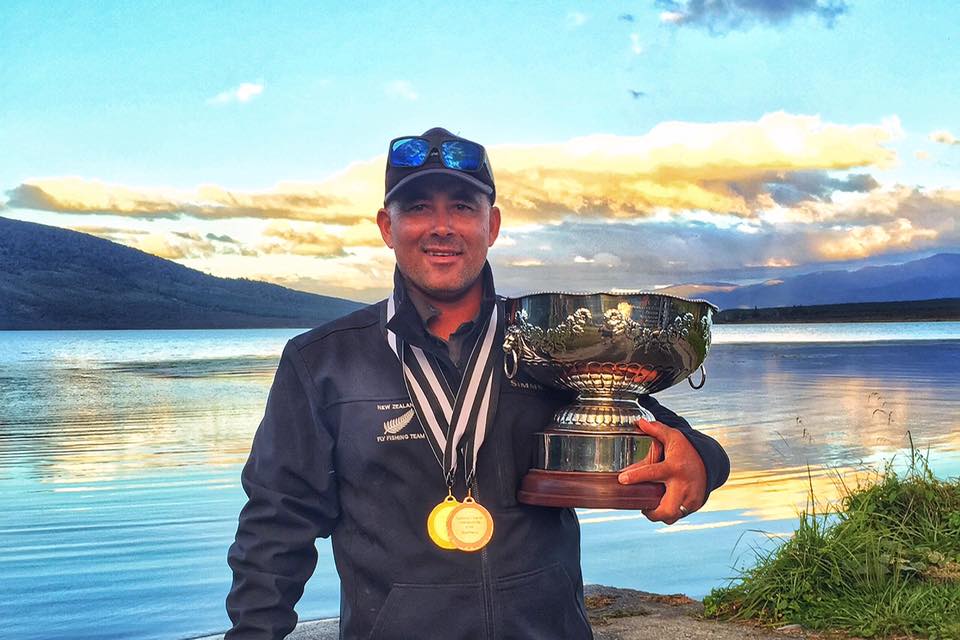 National Champion 2017/18 - Cory Scott