BOUT US
Sport Fly Fishing NZ is a not-for-profit organization aimed at promoting sports fly fishing in NZ.  We run regional championship events throughout NZ mainly over the summer months from which anglers compete to qualify for the NZ National Championships which are held on lake and river venues. From these National Championships teams are selected to represent New Zealand at either the World Championships, Commonwealth Championships or the Oceania Championships.  
Latest COMPETITION Results
King Country Regional Champs - Whanganui River
The King County regional champs were held on the weekend around Taumarunui, it was a great competition with 22 anglers turning out including 6 women. The weather was great and the fish numbers were excellent. 
Cory Scott came out the winner in a close finish from Ollie Bassett in 2nd and Kriss Stravs 3rd.
Rachel McNae was the first placed woman.
A 61cm rainbow caught by Nathan Pollard was the biggest fish, James Fuller got a beautiful 58cm brown trout.
Full results here>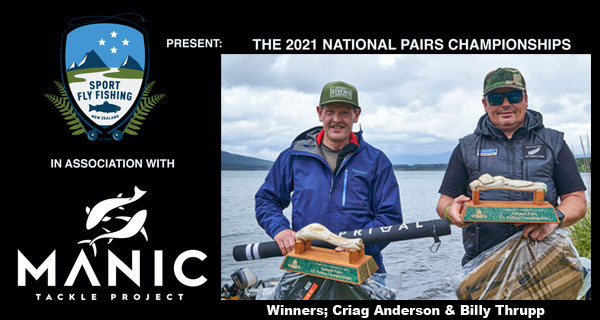 Craig Anderson & Billy Thrupp take out the Manic Tackle National Pairs Comp on Lake Rotoaira.
Craig was also the individual winner catching 57 fish over the 3 x 3 hour sessions. The event was held in raining conditions but that didn't stop a good field of 26 anglers catching a lot of fish.
Click here for full report and results>
ROTORUA REGIONAL CHAMPS
Lots of fish were caught at Lake Aniwhenua during the COMP which was won by Billy Thrupp on countback from Ben henton.

There were 261 fish caught by 13 anglers during the 9 hours of competition with 47 of them being browns. The average fish size was a high 50.2cm
Full results here >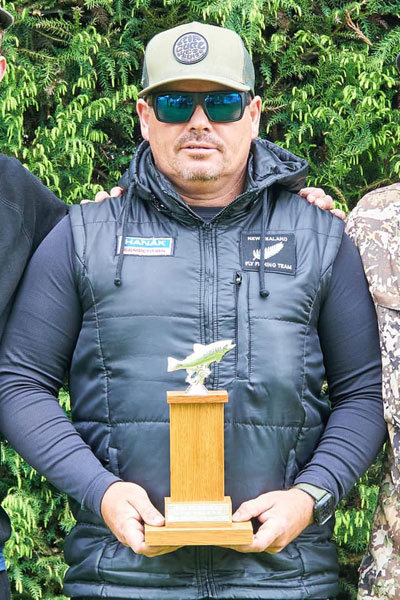 Reigning National River Champion Ollie Bassett has won the first river competition of the SFFNZ 2021-2022 season,  
The Tauranga Regional competition was held on the weekend (18/19 Sept) on the Waimakariri Stream without any Auckland competitors due to Covid-19 restrictions.
Ollie won from Cory Scott with Kristian Stravs coming in 3rd on countback from Peter Scott. Rachel McNae was the first placed lady with a great turnout of 7 ladies entered.
Full results here>.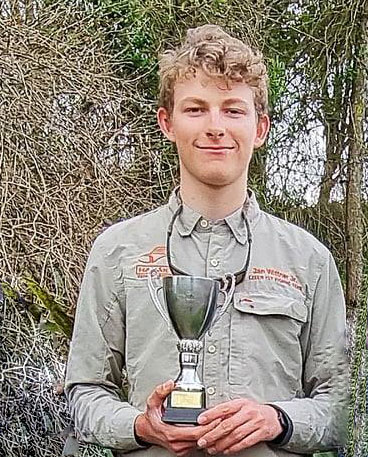 Mark Clasper wins a close Lake Rerewhakaaitu Comp
The Bay of Plenty Regional Champs was held on the weekend and Mark won a close fought race from Chris Young on countback. James Fuller came in 3rd place with Rachel McNae just heading off Wendy Lu to be top lady.
Full Results>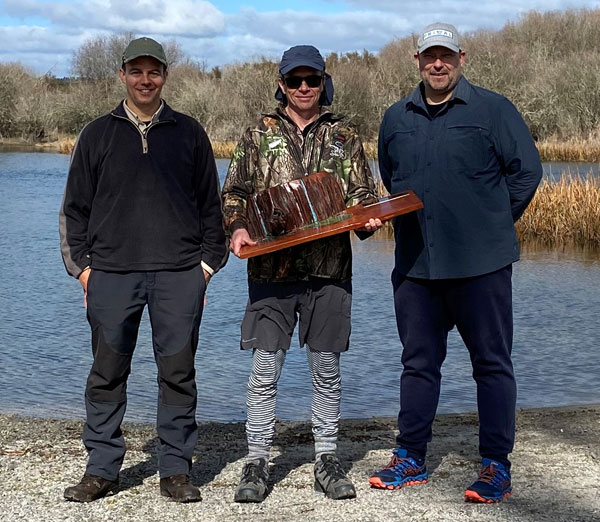 Tim Rich takes out season opener at the WAIKATO REGIONAL LAKE CHAMPS.
The first comp of the season was held on the weekend at Lake Maraetai in stunning conditions for this time of year. The fishing was a bit tough as to be expected for winter time but there were still some fantastic fish caught with several browns of 60cm plus caught.
Tim Rich was 1st from Neil Hirtzel 2nd and Tim Anderson 3rd. Suzie Fuggo was the highest placed of the ladies.
Full results >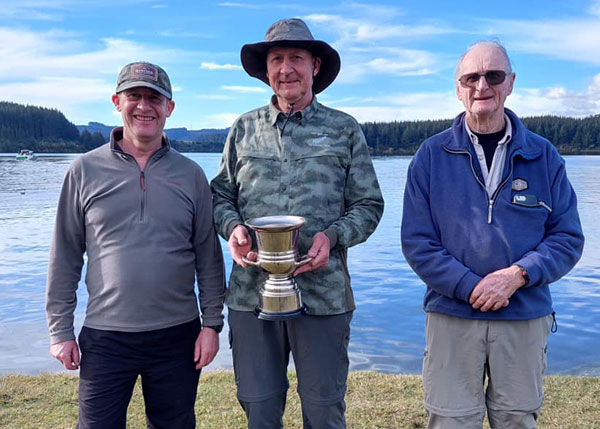 From left, Tim Anderson 3rd, Tim Rich 1st, Neil Hirtzel 2nd
 HAMILTON REGIONAL CHAMPIONSHIPS!
The first river comp of the 2021-22 SFFNZ competition season is open for entries!
This comp will be held on the South Waikato spring-fed Waihou River, which is home to a healthy population of rainbow trout and was also the venue for the 2008 World Fly Fishing Championships as well as being used for many of our National Championships over the years. Being spring-fed it is one of the few rivers that doesn't flood as easily in the winter rains and is also open throughout the year for fishing.
Entry form and info> 
BAY OF PLENTY REGIONAL LAKE CHAMPS 14/15 AUGUST
Lake Rerewhakaaitu
Entry form and info>
SFFNZ 2022 World Champs Training squad named

Now that the season has finished, the selectors have been hard at work selecting the Training Squad for the 2022 World Championships in Spain. You'll remember from previous communications that squad membership is at the discretion of the selectors, where the focus is on performance and teamwork. Here is the squad:
Billy Thrupp, Hugo Pearce, James Fuller, Mark Clasper, Ollie Bassett, Tim Anderson, Tim Rich and Cory Scott.
In addition, Nick Langdon has been selected as Team Manager.
Congratulations to all the squad members and good luck with your training for the rest of the winter.  
ROTORUA RIVER CHAMPS 2020/21
The Rotorua river champs were held on the Whirinaki river over two days, the river fished really well with lots of fish caught.
Cory Scott came out the winner from Dan Comer and Ollie Bassett.

 Full Report Here
LINKS/ FLY FISHING COMMUNITY

SFFNZ News
BREAKING NEWS!
Due to the current Covid restrictions the orgainsers are stuck in Auckland so the competition committee has decided that this years Central Regional River Championships to be held on the Manganuioteao River on the 11-12th December, will be cancelled.
These dates will now be used by the the Manawatu River Championships which was postponed due to this weekends river level being deemed dangerous. All competitors who were originally entered in the Manawatu will have priority entry.
Please get in touch with Chris Young chrismyoung@mac.com to confirm if you still plan to fish this event.


2022 Oceania Teams named
With covid affecting travel in and out of NZ our international competition calendar like most other sports has been dealt a savage blow. With our Anzac cousins across the ditch at Fly Fish Australia also in the same situation, between our two countries it has been decided to hold a double whammy Oceania Competition in 2022 more>
King Country entries (Whanganui River) now open >
The National Pairs Comp confirmed as being held on Lake Rotoaira More Info>
2021-22 season calendar now released.
Due to time constraints the River Pairs has been postponed until sometime in the new year.
NEW PRESIDENT
At the SFFNZ AGM Paul Dewar was elected as president and Nick Langdon was elected as Vise President taking over from Johannes Krill and Tim Anderson who stepped down but are staying on as board members. 
Full Board members list here >
Peter Scott awarded life membership
During our recent AGM held at the Distinction Hotel, Rotorua. We presented a number of awards for achievements over the competition season. Yet the most prestigious award was to celebrate the service and achievements over the last 25 years, in which Peter Scott was awarded 'Life Membership' to Sports Fly Fishing NZ.


RECENT CHAMPIONS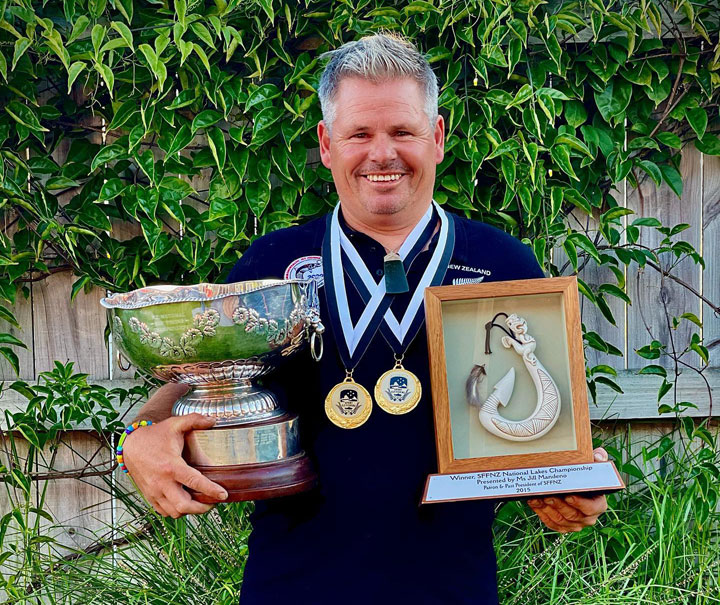 National Champion 2020/21 - Billy Thrupp
2019/20 National Champs called off due to COVID-19,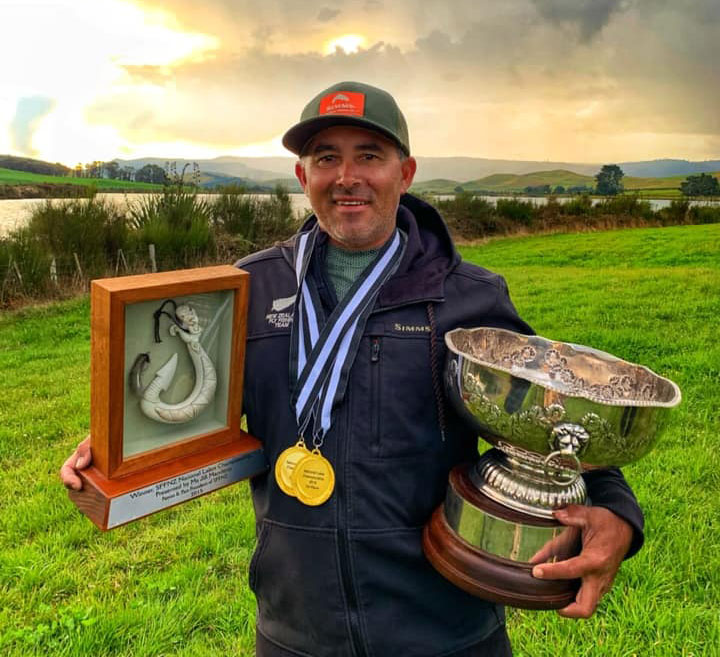 National Champion 2018/19 - Cory Scott (3x National Champion)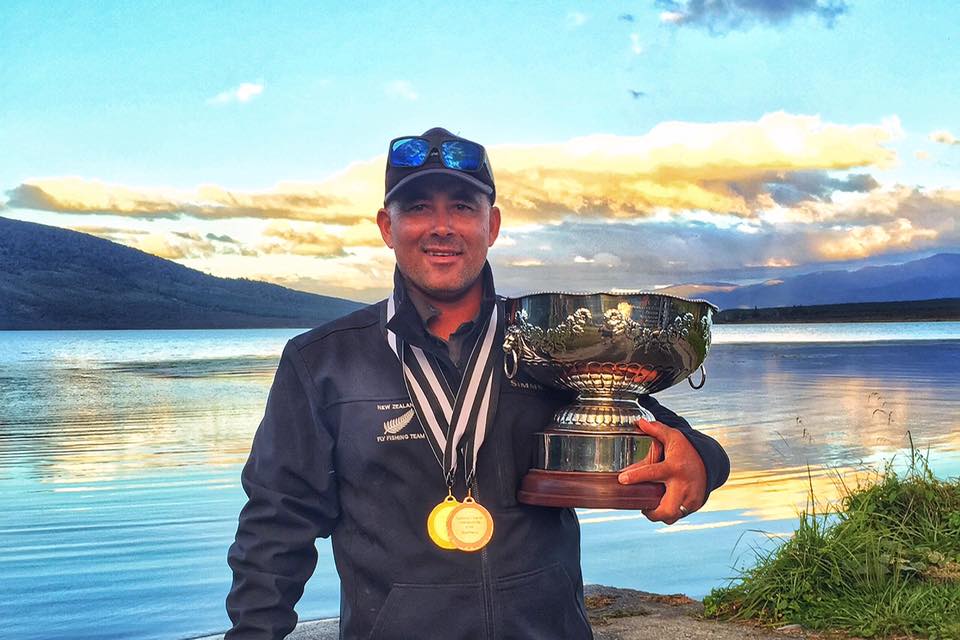 National Champion 2017/18 - Cory Scott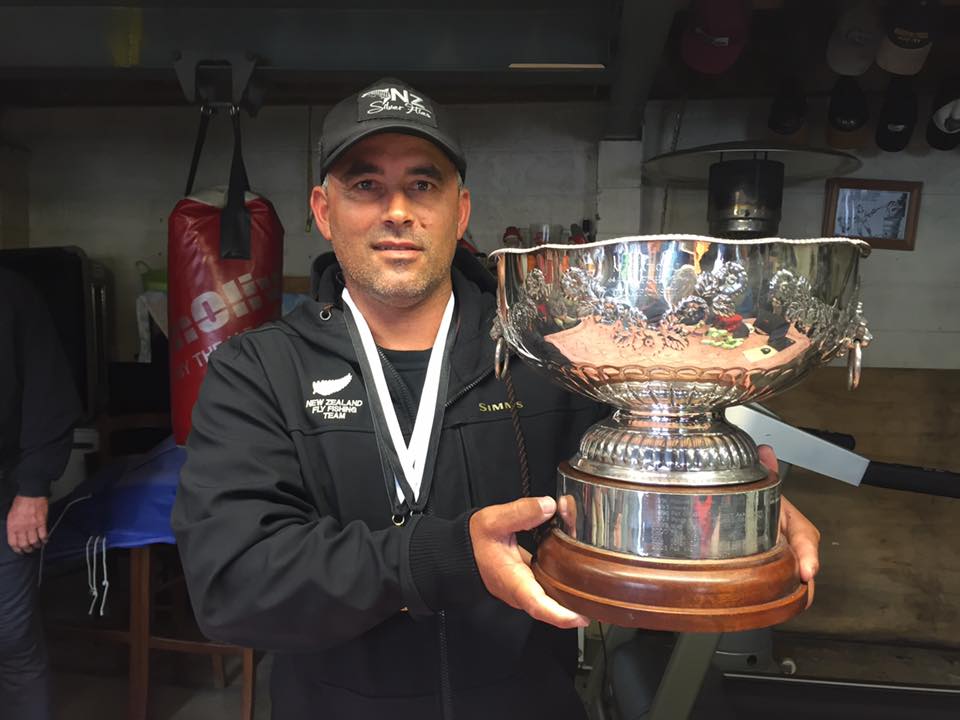 National Champion 2016/17 - Cory Scott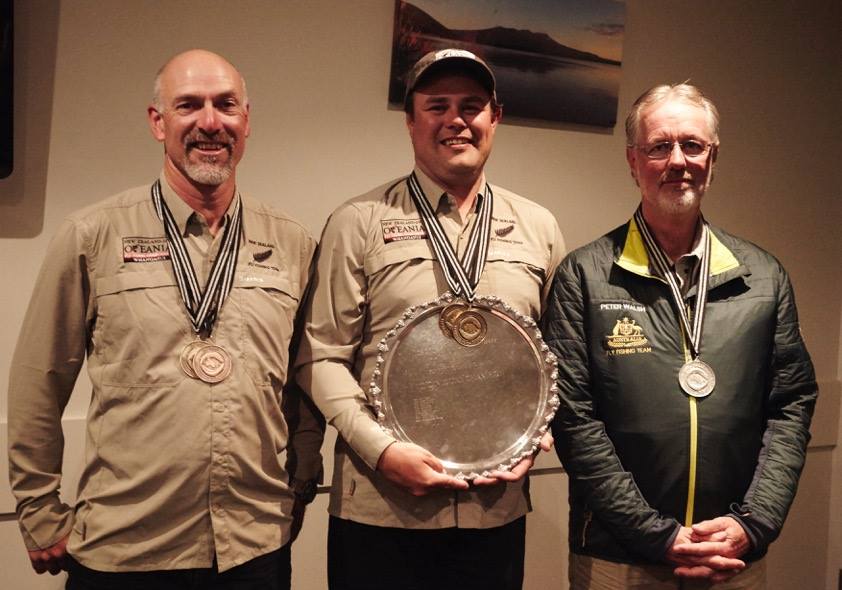 Oceania Champion 2017 - Sam Bourne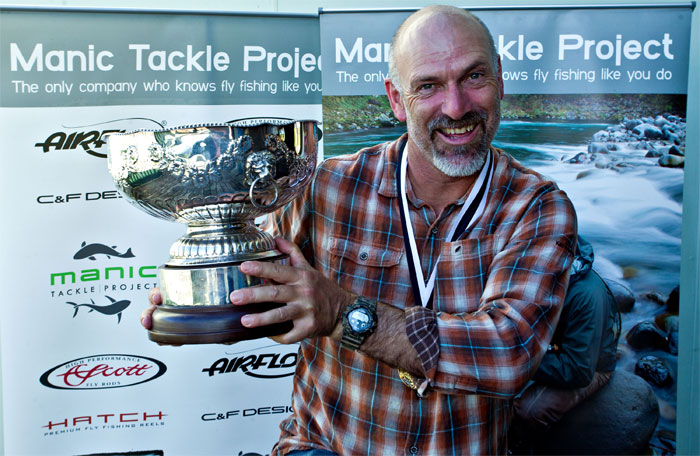 National Champion 2015/16 - Johnny Bell