ABOUT US
Sport Fly Fishing NZ is a not-for-profit organization aimed at promoting sports fly fishing in NZ.  We run regional championship events throughout NZ mainly over the summer months from which anglers compete to qualify for the NZ National Championships which are held on lake and river venues. From these National Championships teams are selected to represent New Zealand at either the World Championships, Commonwealth Championships or the Oceania Championships.  
Latest COMPETITION Results

 
The two young guns take out the Manic Tackle Pairs Comp
Hugo Pearce and Nathan Pollard won the Manic Tackle Pairs comp on Lake Rotoaira in tough weather conditions, there was a big field of 32 anglers. 
Ollie Basset was best individual from Nick Lyon and James Fuller. 
full results>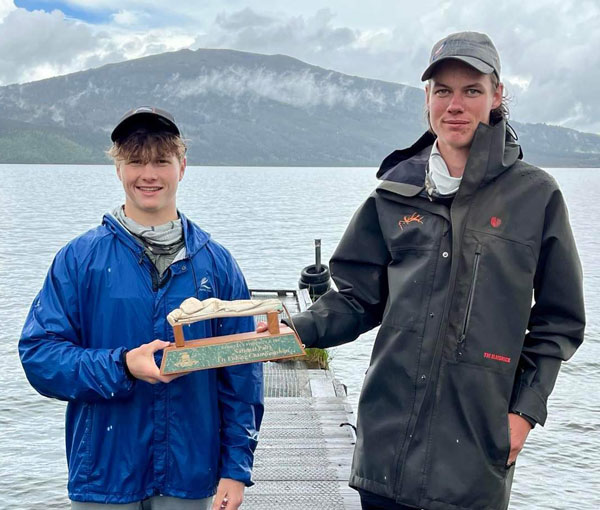 The young guns, and our 2022 Manic Pairs Champions: left, 18 year-old Nathan Pollard, right, 19 year-old Hugo Pearce
CORY SCOTT WINS AT LAKE KURATAU
Cory got any exceptional 5 points over the 3 sessions with 2 x 2nds and a 1st place to win from Tim Anderson on 11 points and the experienced Neil Hirtzel on 13 points 
(Full results here>)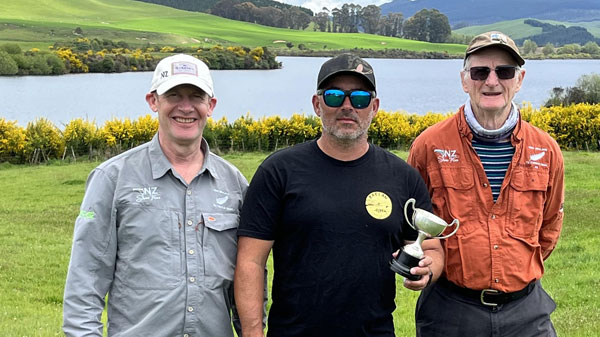 From Left, Tim Anderson 3rd, Cory Scott 1st and Neil Hirtzel 3rd
AUCKLAND REGIONAL CHAMPIONSHIPS 2022- OHINEMURI RIVER WON BY BILLY THRUPP
A close comp that came down to the wire, with Murapara born-and-bred Billy Thrupp and Dan Comer taking first and second on equal points, with Billy taking the overall title on countback. (Full report and results>)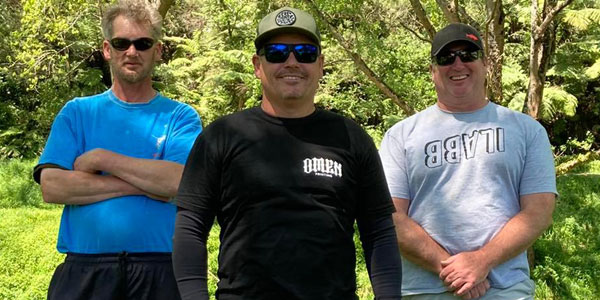 From left, Dan Comer 2nd, Billy Thrupp 1st, Nick Lyon 3rd
SFFNZ News!

 
Whirinaki Comp - Cancelled
This comp has now been cancelled due to the difficulty of being able to fit it in this season, noting the number of other delayed comps, as well as the availability of the organiser to run it. It will instead run very early in the new 2023 season (as in this Autumn).
MANGANUI O TE-AO RIVER COMP - ENTRIES OPEN
Please read the notes on this entry form, as the requirements for this comp are slightly different from others.
2023 Woman's Team 
SFFNZ is pleased to announce the team to compete at the 2023 World Ladies Fly Fishing Championship. The event is being held in Kamloops Canada in September. Congratulations on being selected.
The Team is
Rachel McNae   (Captain)

Louise Stewart
Suzie Foggo
Heather Carrington
Sarah Delany
Lesley Hosking   (Co Manager)
Chris Pritt (Co Manager)
RECENT CHAMPIONS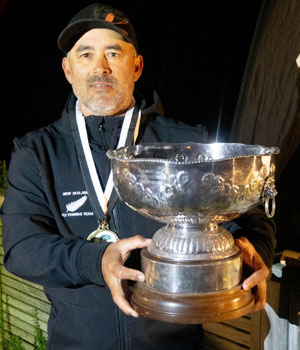 Cory Scott 2021-22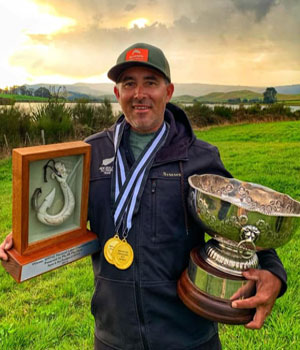 Cory Scott 2018-19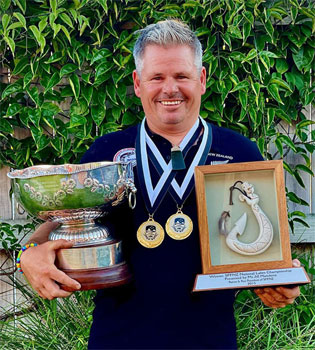 Billy Thrupp 2020-21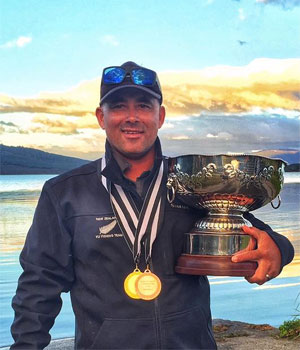 Cory Scott 2017-18