ABOUT US
Sport Fly Fishing NZ is a not-for-profit organization aimed at promoting sports fly fishing in NZ.  We run regional championship events throughout NZ mainly over the summer months from which anglers compete to qualify for the NZ National Championships which are held on lake and river venues. From these National Championships teams are selected to represent New Zealand at either the World Championships, Commonwealth Championships or the Oceania Championships.  
Latest COMPETITION Results

TEENAGER RETAINS HIS TITLE AT LATEST SFFNZ LAKE COMPETITION
In a heat effected competition Hugo Pearce did enough in the last session of the Taupo Regional Championship's to hold on to win from Mark Clasper with Tim Anderson coming in 3rd.
Full results here>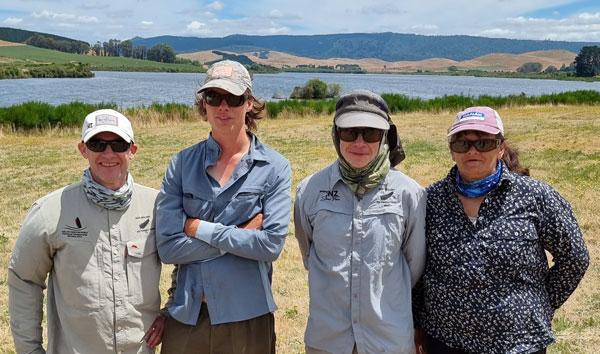 (from left): 3rd Tim Anderson, 1st Hugo Pearce, 2nd Mark Clasper and top female angler Heather Carrington
Cory Scott takes ouT a close fought Rotorua River Champs
With only 2 placing points between first and second it was a very close comp at the front of the felid. The event was held on the Whirinaki River and a lot of great fish were caught.
Cory got 2 x 1st's and a 2nd to just hold out Billy Thrupp with a 1st, 2nd and 3rd.
Dan comer was in 3rd place 9 points behind and just ahead of Ben Henton and Chris Young.
Full results here >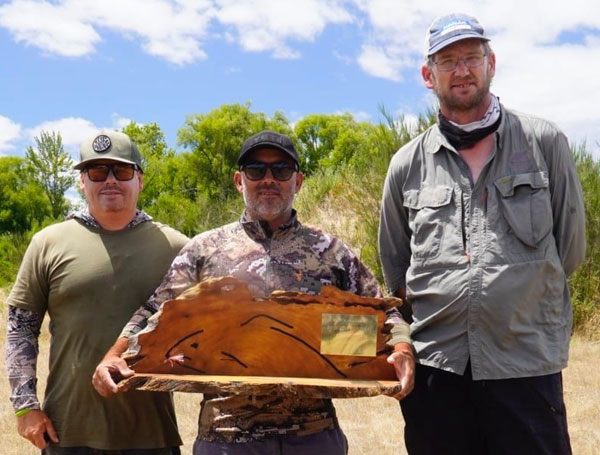 From left Billy Thrupp 2nd, Cory Scott 1st, Dan Comer 3rd
Local Man Craig Anderson wins Manawatu Regional
Fresh off a win at the pairs comp Craig does very well to win the Manawatu champs on the Manawatu River, from Kriss Stavs and Tim Anderson. Full Results and report here>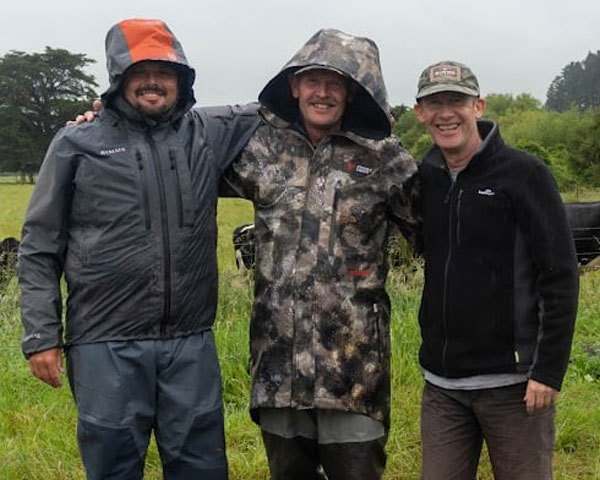 From left Kriss Staves 2nd, Craig Anderson 1st, Tim Anderson 3rd

King Country Regional Champs - Whanganui River
The King County regional champs were held on the weekend around Taumarunui, it was a great competition with 22 anglers turning out including 6 women. The weather was great and the fish numbers were excellent. 
Cory Scott came out the winner in a close finish from Ollie Bassett in 2nd and Kriss Stravs 3rd.
Rachel McNae was the first placed woman.
A 61cm rainbow caught by Nathan Pollard was the biggest fish, James Fuller got a beautiful 58cm brown trout.
Full results here>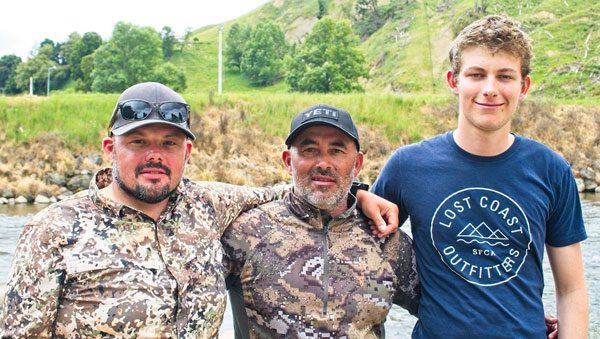 From left Kriss Stravs 3rd, Cory Scott 1st, Ollie Bassett 2nd
Craig Anderson & Billy Thrupp take out the Manic Tackle National Pairs Comp on Lake Rotoaira.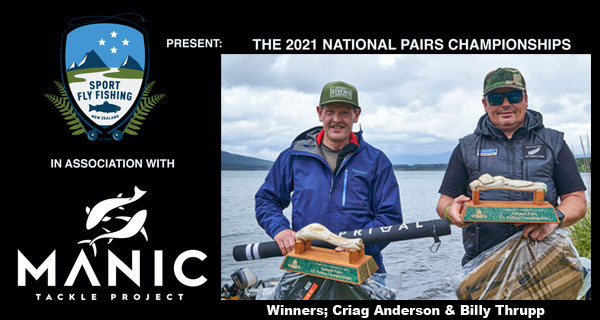 Craig was also the individual winner catching 57 fish over the 3 x 3 hour sessions. The event was held in raining conditions but that didn't stop a good field of 26 anglers catching a lot of fish.
Click here for full report and results>
LINKS/ FLY FISHING COMMUNITY

SFFNZ News
BREAKING NEWS! 
HAWKE'S BAY RIVER CHAMPIONSHIPS ARE BEING HELD ON A SECTION OF THE MOHAKA RIVER SATURDAY 29TH-SUNDAY 30TH JANUARY
Sport Fly Fishing New Zealand (SFFNZ) would like to respectfully notify our fellow anglers that the Hawkes Bay River Championships will be held on a section of the Mohaka River, across the weekend of Saturday 29th/Sunday 30th January.
This notification is being made out of consideration for other fishermen, so they are not disappointed to find the competition underway on that weekend had they made plans to fish this particular stretch of river at that time.
The area being fished in the competition is from Just above the Mohaka River Farm, McVicar Road to the SH5 Bridge.
The event will run from 8.30am-7.15pm on Saturday 29th January and 8.30am-1.15pm on Sunday 30th January 2022.
We would like to thank people for their understanding in advance. This of course does not mean people cannot fish the Mohaka River, it is just a heads up that there is a competition taking place and there is likely to be a lot of activity in this part of the river across these times. Other parts of the Mohaka River, such as Glen Falls, do not form part of the competition water.
Commonwealth Fly Fishing Championships 2022
Due to the uncertainty around COVID the organisers have decided to postpone this event until 2023
Auckland Regional - Oraka River entries open
Click here for more info
Hamilton Regional Entry Form, Waihou River
Updated calendar Dec 21 with new events here>
2022 Oceania Comp Cancelled
With COVID affecting travel in and out of NZ we have had to cancel the Oceania  champs this year, SFFNZ is going to run a teams only event around the same time with the same NZ teams plus one more.
More info on this to come soon.
RECENT CHAMPIONS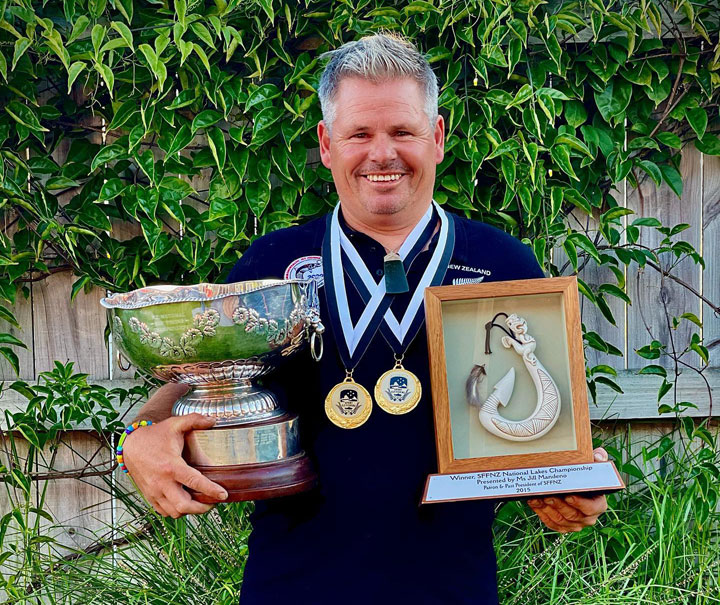 National Champion 2020/21 - Billy Thrupp
2019/20 National Champs called off due to COVID-19,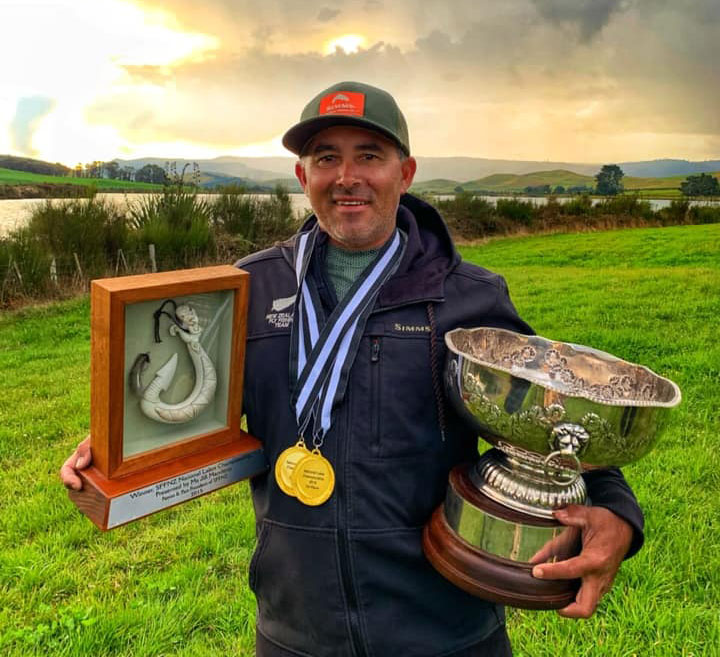 National Champion 2018/19 - Cory Scott (3x National Champion)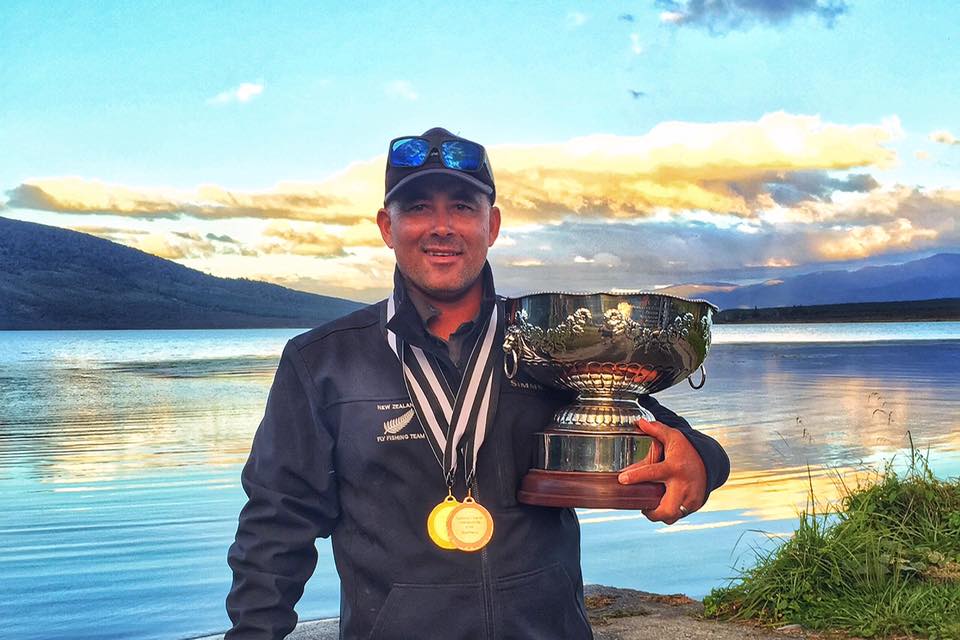 National Champion 2017/18 - Cory Scott