ABOUT US
Sport Fly Fishing NZ is a not-for-profit organization aimed at promoting sports fly fishing in NZ.  We run regional championship events throughout NZ mainly over the summer months from which anglers compete to qualify for the NZ National Championships which are held on lake and river venues. From these National Championships teams are selected to represent New Zealand at either the World Championships, Commonwealth Championships or the Oceania Championships.  
Latest COMPETITION Results

 
OLLIE BASSETT GOES FOUR IN A ROW AT BAY OF PLENTY REGIONAL LAKE CHAMPIONSHIPS
The first Lake Competition since March's New Zealand Lake Nationals had a great entry list of 26 anglers. It was tough fishing being cold and lake was high and a bit dirty but it didn't effect Ollie coming home to win from Ben Henton and Mark Clasper.
Full Report and results here>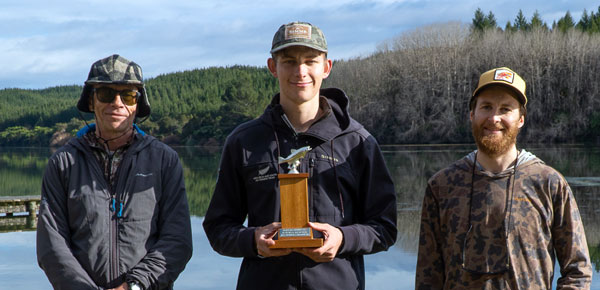 Mark Clasper 3rd, Ollie Bassett 1st, Ben Henton 2nd
WAIKATO SPRING CREEKS DOUBLE-HEADER KICKS OFF SFFNZ 2023 SEASON
Tauranga Regional Championship
Fished on the Waimakariri, this was an extremely close-run contest with Billy Thrupp, current SFFNZ National Champion, finishing just one place point ahead of Hugo Pearce in second with Sam Bourne coming home third.
Waikato Regional Championship
Held on the Waihou, this event was won by Ollie Bassett, recently crowned 2023 River National Champion  taking first place in every
session at this event for a totally dominant display. Runner-up forma National Champion, Cory Scott, and the podium was completed by the ever-consistent Johnny Bell. 
BILLY THRUPP WINS SFFNZ NATIONAL CHAMPIONSHIP 2023 AFTER CLOSEST EVER FINISH
Billy Thrupp is the SFFNZ National Champion 2023 after the tightest finish in SFFNZ history. It came down to a tie decider with Ollie Bassett who came in second. 
Full Report here>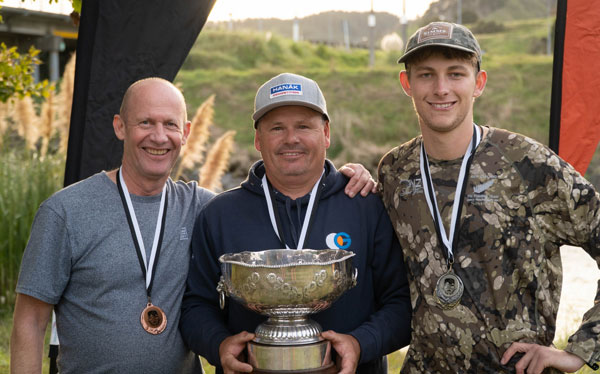 Tim Anderson 3rd, Billy Thrupp 1st, Ollies Bassett 2nd. 
OLLIE BASSETT WINS 2023 MANIC TACKLE SFFNZ NATIONAL RIVER CHAMPIONSHIPS



Ollie Bassett has won the 2023 Manic Tackle SFFNZ National River Championships with a comprehensive performance on the Whanganui River.
Sam Bourne was second and Arron West come home in third place.
Full story and results here >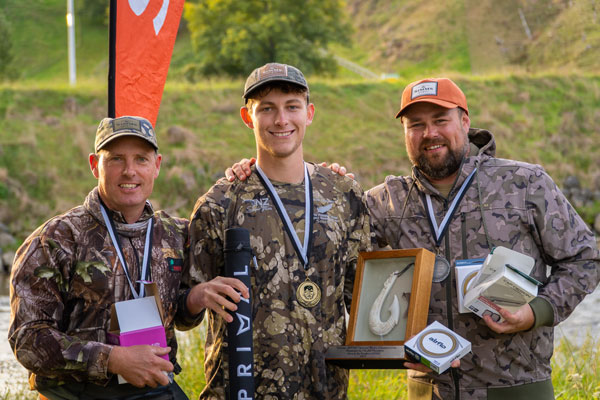 Aaron West 3rd, Ollie Bassett 1st, Sam Bourne 2nd
BILLY THRUPP WINS 2023 MANIC TACKLE LAKE NATIONALS WITH RECORD-BREAKING FINAL SESSION.
Billy Thrupp has claimed his second Lake Nationals title with a record-breaking final session.
It was a worthy way of securing the 2023 Manic Tackle Lake Nationals title and, for good measure, Billy also won the biggest fish of the weekend prize with a 58cm horse of a rainbow. Runner-up overall was Tim Anderson and in third place was young Nathan Pollard.
(Full report and results>)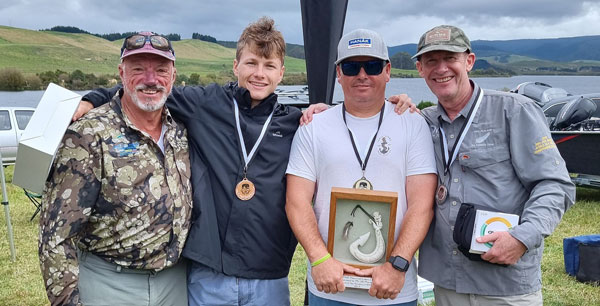 Peter Scott-Patron, Nathan Pollard 3rd, Billy Thrupp 1st, Tim Anderson 2nd
SFFNZ News!

   
SILVER FLIES TEAM ANNOUNCED FOR WORLD CHAMPIONSHIPS
Sport Fly Fishing NZ is pleased to announce the team to compete at the World Fly-Fishing Championships later this year. 
The event is being held in the Liptov region of Slovakia on 11-17 September 2023 and will be 4 x 3-hour River sessions and 1 x 4-hour Lake session in drifting boats. 
The team has been selected from a development squad that was formed last year with the aim to develop angler skills through training at a high level. 
The team is: 
Billy Thrupp
Cory Scott
Hugo Pearce
Ollie Bassett
Tim Anderson
Tim Rich (reserve)
Paul Dewar (captain)
Jason Pearce (manager) 
Congratulations to you all, we have a great team which I am sure will do well.
Paul Dewar
SFFNZ President 
RECENT CHAMPIONS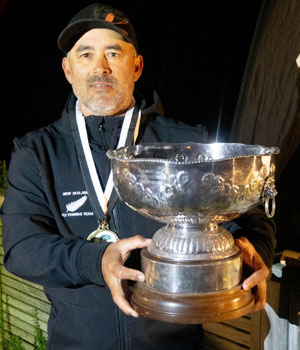 Cory Scott 2021-22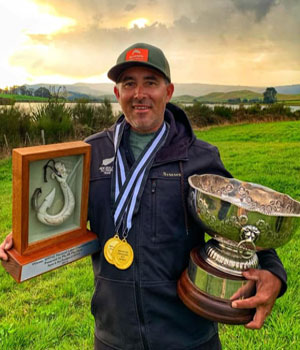 Cory Scott 2018-19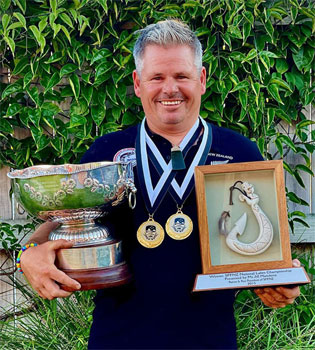 Billy Thrupp 2020-21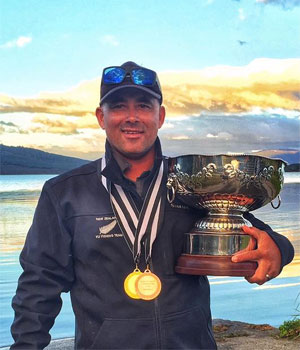 Cory Scott 2017-18