ABOUT US
Sport Fly Fishing NZ is a not-for-profit organization aimed at promoting sports fly fishing in NZ.  We run regional championship events throughout NZ mainly over the summer months from which anglers compete to qualify for the NZ National Championships which are held on lake and river venues. From these National Championships teams are selected to represent New Zealand at either the World Championships, Commonwealth Championships or the Oceania Championships.  
Latest COMPETITION Results 

NATHAN POLLARD TAKES OUT THE HYDRO LAKES CHAMPS.



Youngster and last season's Lake Nationals' third placed Nathan Pollard took the event by the scruff of the neck, winning both of the first two sessions and then held off newcomer Andrej Banas from Slovakia in a much tougher third session to take his first lake title in New Zealand.
Full results>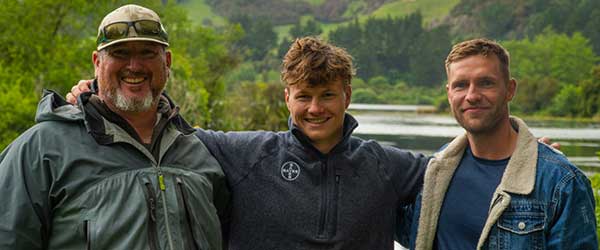 Nick Lyon 3rd, Nathan Pollard 1st, Andrej Banas 2nd
2023 MANIC PAIRS CHAMPIONSHIPS, LAKE ROTOAIRA.
Best pair was Ollie Bassett & Johan Kok with 60 points from Brendan Lyon and Mark McSweeny on 69, Hugo Pearce and Nathan Pollard were 3rd on 86 points.
Brendan was also the winner of the individual comp with a great total of only 5 points from a win and 2 x 2nd places. Full results>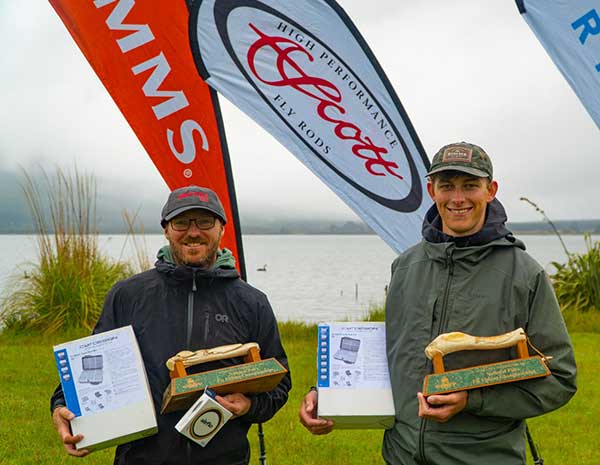 The winning team - Johan Kok and Ollie Bassett 
Phil Conner wins at lake RErewhakaaitu.
Phil did very well to hold off Ollie Bassett and John Bell to win on the weekend.
Full results here>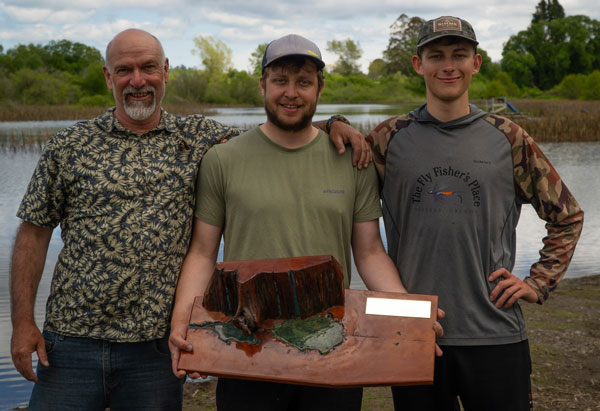 From left, Johnny Bell (3rd) Philip Connor (1st), Ollie Bassett (2nd) 
Hugo Pearce home form the world champs to win 

Auckland Regional River Championships.
Held on the Ohinemuri River it was star performer Hugo Pearce who followed up his sensational 8th placing at the Worlds by taking the title.
Thomas Johnson was 2nd from Billy Thrupp in 3rd. Full Results>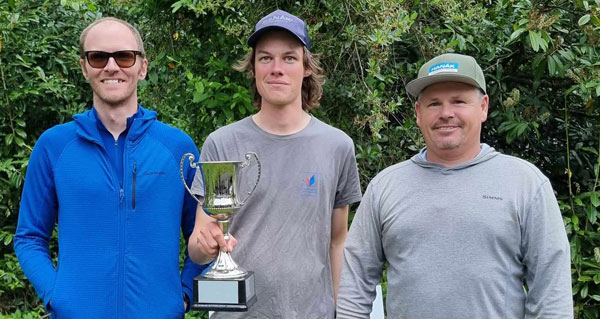 From left Thomas Johnson 2nd, Hugo Pearce 1st, Billy Thrupp 3rd
SFFNZ News!

   
SILVER FLIES TEAM FINAL DAY at WORLD CHAMPIONSHIPS
The last day proved to be moving day with most of the team having great results, Hugo Pearce did exceptionally well to win his session on Lake Dedinky, Ollie Bassett was 7th in his group and Cory Scott 13th.
The team ended up 16th overall from 29 teams, Hugo was 8th individual and Ollie 34th. Full Results here>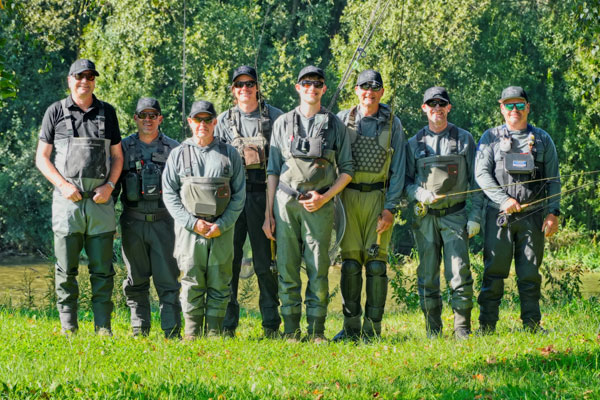 Jason (manager), Cory, Paul (Captain), Hugo, Ollie, Tim R, Tim A, Billy
SFFNZ Fly Ferns; Ladies World Fly-Fishing Championships.
Finally, for the last days river session, NZ drew the beats on the river we had been hoping for all week and it was awesome to see today's river angler Heather get a great result and good fish numbers.
The lakes were proving to be tough and cold. A significant number of anglers blanked across the sectors today. 
Heather Carrington got 3rd today, Rachel McNae 7th and Sarah Delany 8th.
The team ended up 8th overall from 10 teams. Full Results here>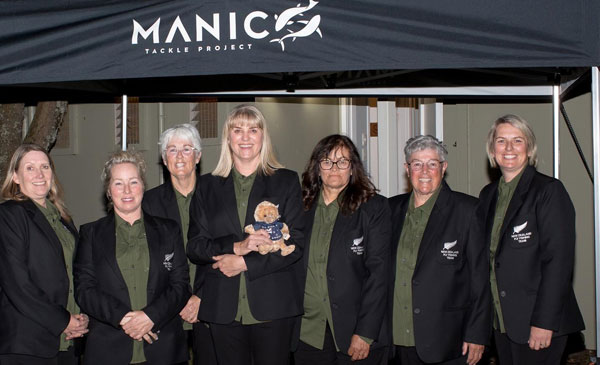 (L-R) Sarah Delany, Louise Stuart, Lesley Hosking (Reserve), Suzie Foggo,
Heather Carrington, Chris Pritt (Team Manager), Rachel McNae (Team Captain)

RECENT CHAMPIONS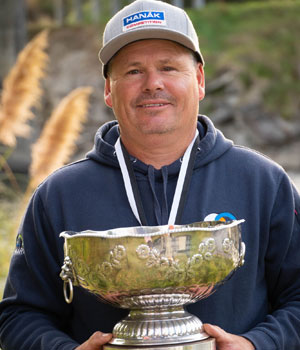 Billy Thrupp 2022 - 23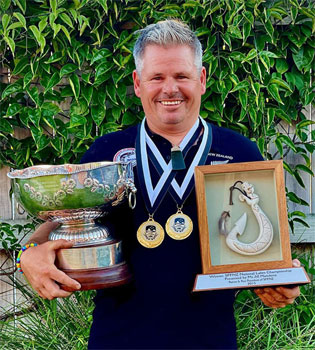 Billy Thrupp - 2020-21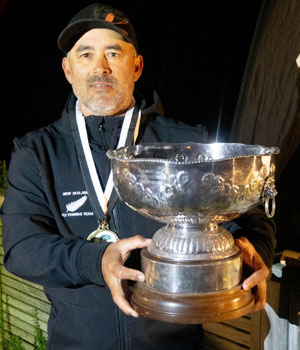 Cory Scott 2021-22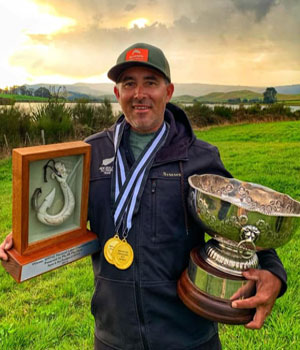 Cory Scott - 2018-19