Wellington REGIONAL CHAMPIONSHIPS january 2019, 
Ruamahanga River
RESULTS:
This Wellington Regional Champs were held 12th&13th Jan on the Ruamahanga River near Carterton on the. After several years of cancellations due to extreme weather events and swollen rivers, this years event finally managed to go ahead.
1st Place went to Lloyd Stutters of the Hawkes Bay, closely followed by Cory Scott 2nd from Gisborne. A special mention must go to first timers Harry Hunter and Reuben Robles who finished 3rd and 4th respectively, the young guns are firing this season. Congrats to Lloyd Struthers on taking the win off Cory Scott who after a blistering start couldn't manage to find a fish in the last session.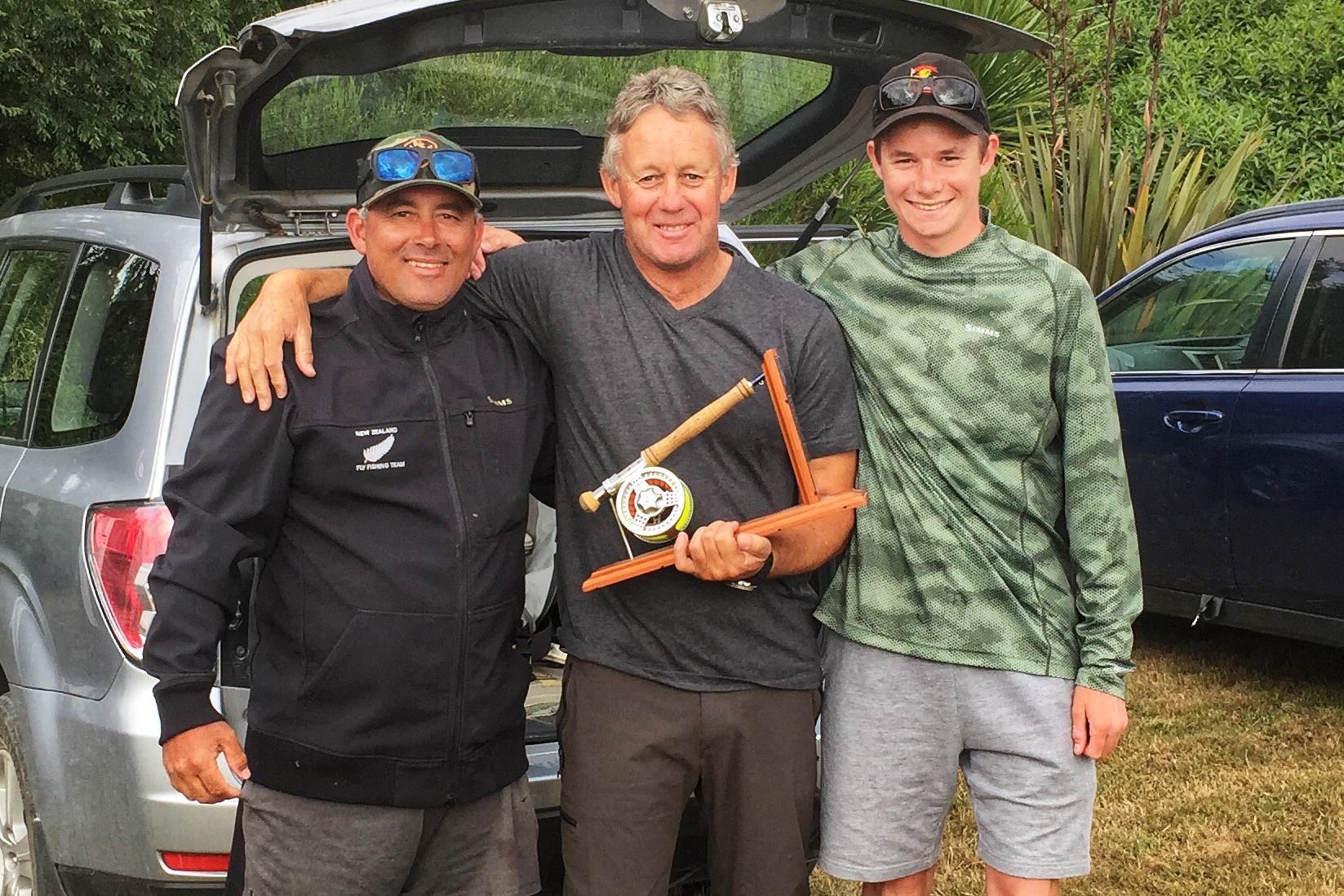 (L-R) Cory Scott 2nd, Lloyd Struthers 1st, Harry Hunter 3rd
Check out more pics from these events at our Facebook page. 

Note: There were 40 fish caught averaging 37cm which is well up on the last completed event in 2015 of 30cm.
Thank you to the crew who marked the beats late on Friday night! These guys were greeted by a coloured and swift river after a week without rain, obviously due to a localised downpour high in the Tararua's. Yet by dawn Saturday morning the river had dropped and was looking perfect! There were some great fish caught and while some beats fired others refused to co-operate. This event is always well supported by the Wellington Angling community and it was once again great to have many of this crew on hand to watch and help control. A big thanks to Lloyd Struthers and Paul Gummer for coming to the rescue and marking the beats (almost being swept away - take care on Rivers please) and to Paul Baker for getting the 2019 event off the ground.