Tarn Mack-McEwen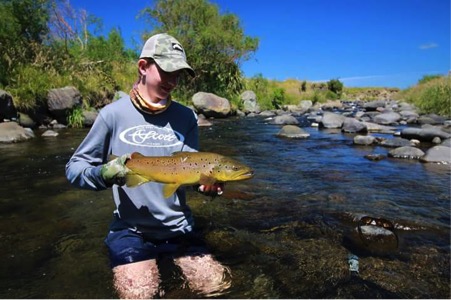 MEDIA:

Team Manic Click for details
BIO:
Home Town: New Plymouth, Taranaki
School: Inglewood high school
Age: 17 years old
Fly fishing started for Tarn with his father "he would drag me along 2-3 times a season when I was younger, but I never really became interested in fly fishing until the age of 11" says Tarn. Since then it has been a full time obsession for him. Tarn grew up fishing the small mountain streams of Taranaki and will always have a love for small streams and sight fishing. He is enjoying the challenges presented in sport fly fishing and through to become a better competition angler.