JOHN GUMMER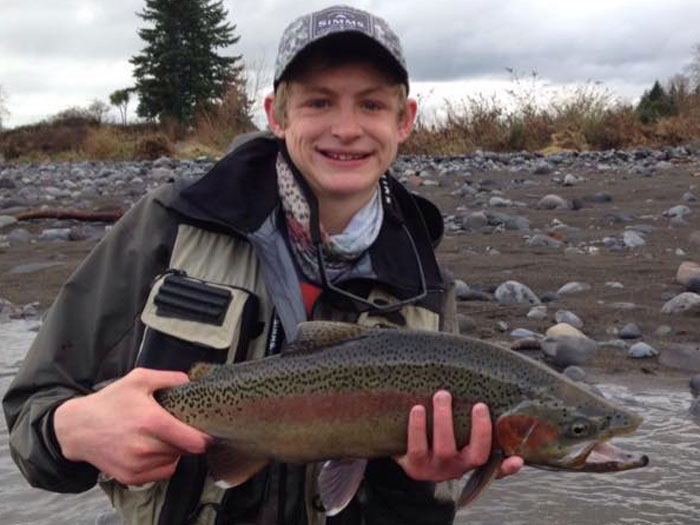 MEDIA:
NZ Troutfisher Click for details
www.stuff.co.nz Click for details
Team Manic Click for details
Final results:
USA 1st
Polans 2nd
Czech 3rd
Hunter Hoffler, USA first
Mason Sims, Second
Emilio from Spain, 3rd
John Gummer 31st
Geoffrey Berntsen 43rd
The boys fished well and learned heaps.  Most of these other guys are on their second or third Youth Worlds so have lots of experience at this level.
John got 2nd on final session.  Nice story....on final session Hunter Hoffler was on 10 fish and someone said the New Zealander (John) was on 12 fish.  Hunter said "Wouldn't it be great if New Zealand won this session." .... nice sportsmanship, I thought.  His family invited us up to stay but we have to get back.
Chatted with the Spanish lads and they gave us flies...next year in Spain the comp will be mainly dries, they said.
John's chatted to Canadians a lot...Alex lives in Quebec so knows Commonwealth venues, etc.
All exhausted now and packing to head off to airport in a couple of hours."
Paul Gummer (Captain/ Manager)