ABOUT US
Sport Fly Fishing NZ is a not-for-profit organization aimed at promoting sports fly fishing in NZ.  We run regional championship events throughout NZ mainly over the summer months from which anglers compete to qualify for the NZ National Championships which are held on lake and river venues. From these National Championships teams are selected to represent New Zealand at either the World Championships, Commonwealth Championships or the Oceania Championships.  
Latest News 
SFFNZ 2020 TAURANGA REGIONAL CHAMPIONSHIPS.
Cory Scott has made a triumphant return to competitive fishing by taking out this weekend's Tauranga Regional River Competition from a 10-strong field on the Waikato's Waimakariri stream.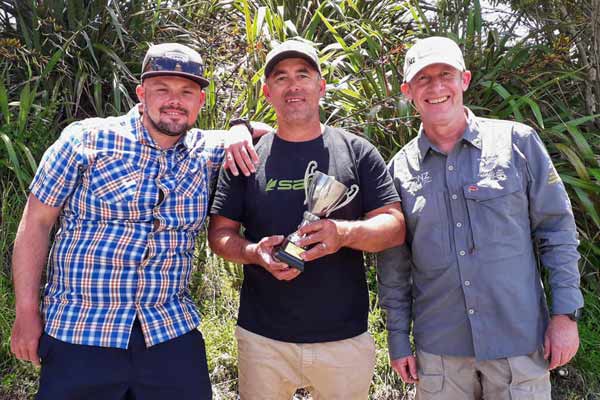 2nd Kriss Stavis,   1st Corry Scott,   3rd Tim Anderson
(Full Results)
 SFFNZ National Pairs Competition 2020/21     


Sponsored by Manic Tackle, the National Pairs Championship was held on Lake Rerewhakaaitu last weekend 7th & 8th Nov.
This event is a Pro-Am event where anglers pair their teams up with what is deemed a Pro (having represented NZ before at either an Oceania, Commonwealth or World Championships) and an Amateur (an angler who hasn't yet competed in an international comp)
Lake Rerewhakaaitu is a fishing venue which offers numerous challenges for anglers and the weekend showed that, the fishing was hard but those in the know managed to catch quite a few fish.
The pairs comp was won by the team of Dan Comer and Edd Greenwood from Ollie Bassett and James Fuller with Mark Clasper and Mike Tollenaar coming in 3rd.
For the individuals it was Dan Comer who came out the winner after 3 x 3 hour sessions, Ollie Basset was second with Rachel McNae doing really well to take out the third spot.
 Full results can be found here  RESULTS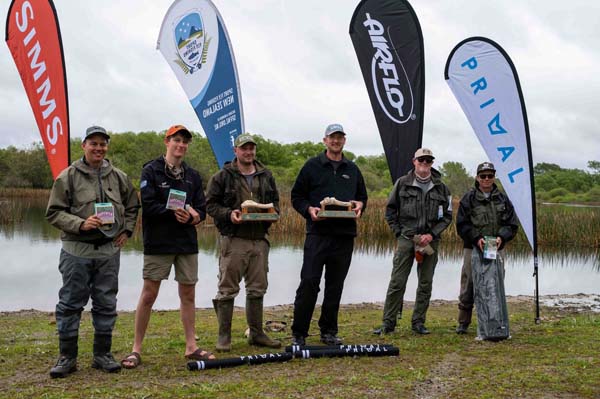 (Missing from photo Rachel McNae 3rd individual)     =======================================
Manawatu Regional Championships Report
Ollie Bassett has claimed his second successive victory of the river season with a dominant win at the Manawatu Regional Championships (3/4 October).
19-year-old Ollie won all three sessions to finish well clear of second-placed Mark Clasper and third-placed Craig Anderson. The win backed up Ollie's triumph in the Hamilton Regional Championships held on the Waihou River two weeks ago.
"I'm really happy to win, it feels great" said Ollie. "It was a great competition and I would like to thank the organiser Craig Anderson for one of the best organised competitions possible. He provided each angler with beat maps, instructions and detailed directions of how to get to each beat, which was outstanding. We were also lucky with the weather with plenty of sunshine and not too much wind, and also a non-flooded river.
"I enjoyed fishing different techniques like dry-dropper and wet-lining to cover all the water, and it was great to watch others fish different ways as well. I like to see how everyone fishes their beats as it helps me to learn all the time."
The competition was contested by 10 anglers in beautiful conditions with the Manawatu River dropping back after some recent high water levels. The much-vaunted wind that the area is noted for did not materialise, which was bad news for the local wind farm, but good news for the anglers.
"Last year the Manawatu Regional Competition was held on the Mangatainoka River due to a dodgy weather forecast," said competition organiser Craig Anderson. "This year it returned to the upper Manawatu River which had been high and murky for the last couple of months but cleared and dropped to be in perfect condition for the weekend. Coupled with calm settled weather it provided a recipe for some exciting fishing which proved to be the case. Thankfully after a couple of lean years due to extreme summer conditions this fishery is recovering well, if the number and condition of the fish is anything to go by."
The fish were overwhelmingly in stunning condition and consequently gave a great account of themselves; with many anglers reporting a lot of hooked but then lost fish. The biggest fish of the weekend went to Nick Langdon who landed a 60cm rainbow.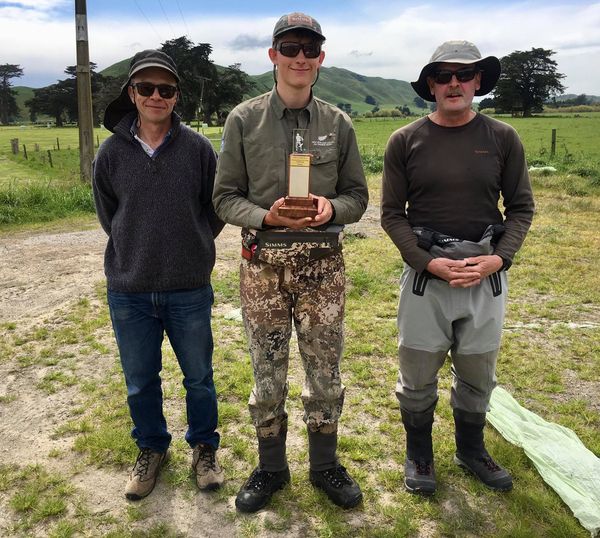 From left - Competition Placings: Mark Clasper (3rd place), Ollie Bassett (1st place) and Craig Anderson (2nd place)
There was also one new face amongst the competitors, Ruben Robles from Wellington, in his first competition on either lake or river. The bug appears to have bitten as Ruben's already signed up for the King Country Regional Championships on the Whanganui River in a fortnight's time. Welcome Ruben. SFFNZ would like to thank Craig Anderson for organising this wonderful competition!
Waihou Regional Championships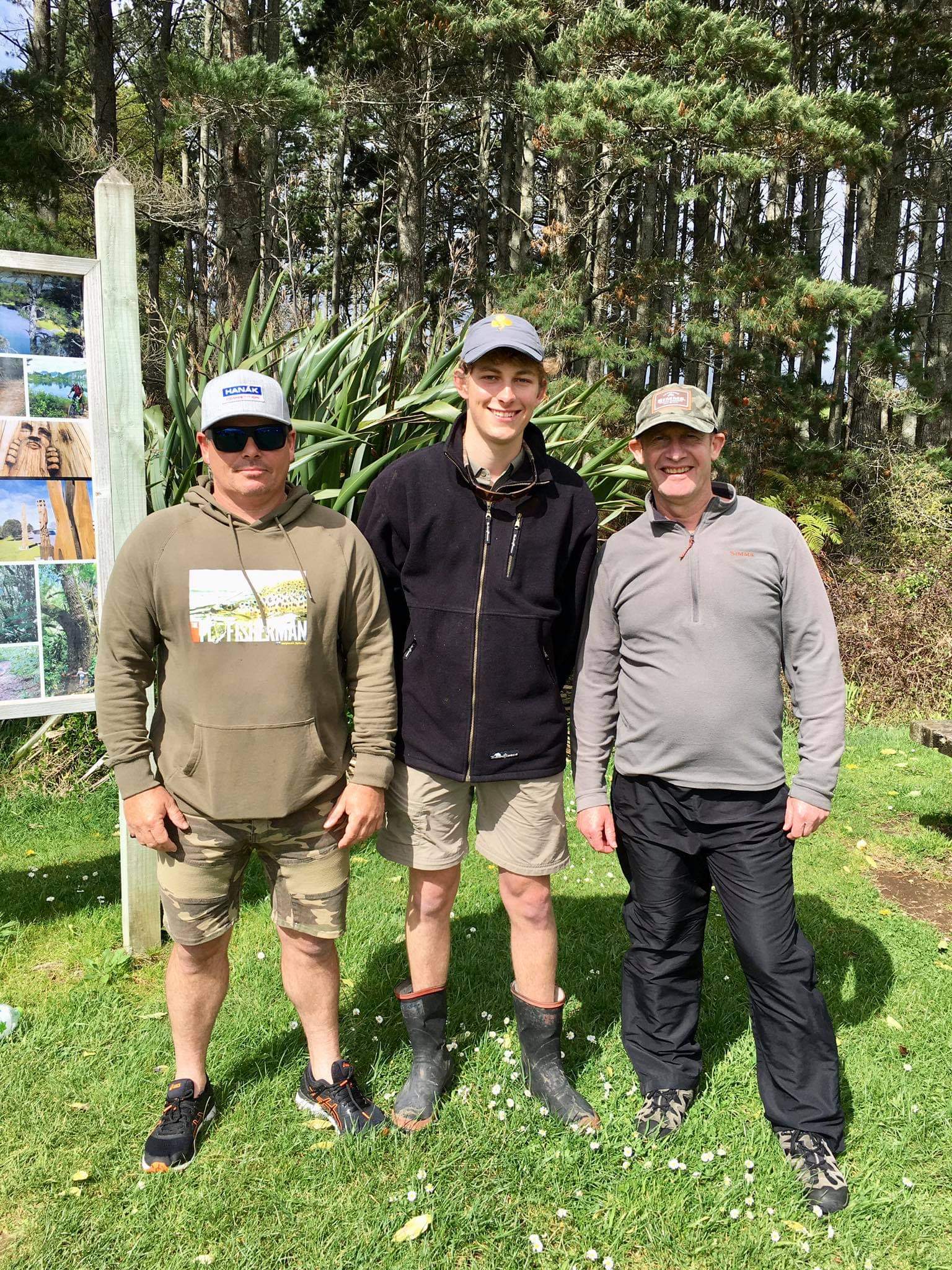 Waihou Competition Placings from left - Billy Thrupp (2nd place), Ollie Bassett (1st place) and Tim Anderson (3rd place).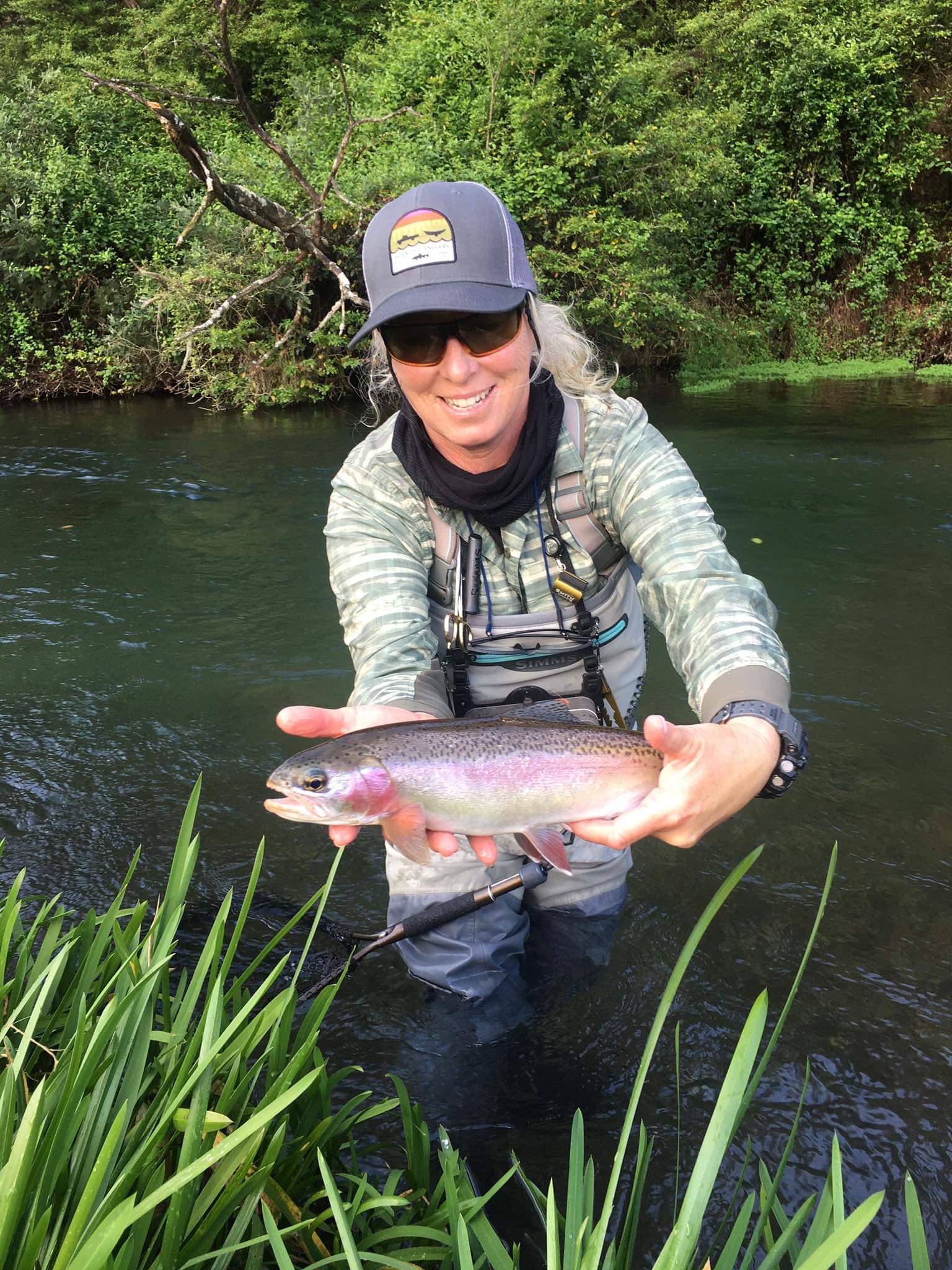 Louise Stuart with her first competition fish on the Waihou Stream at the Hamilton Regional Championships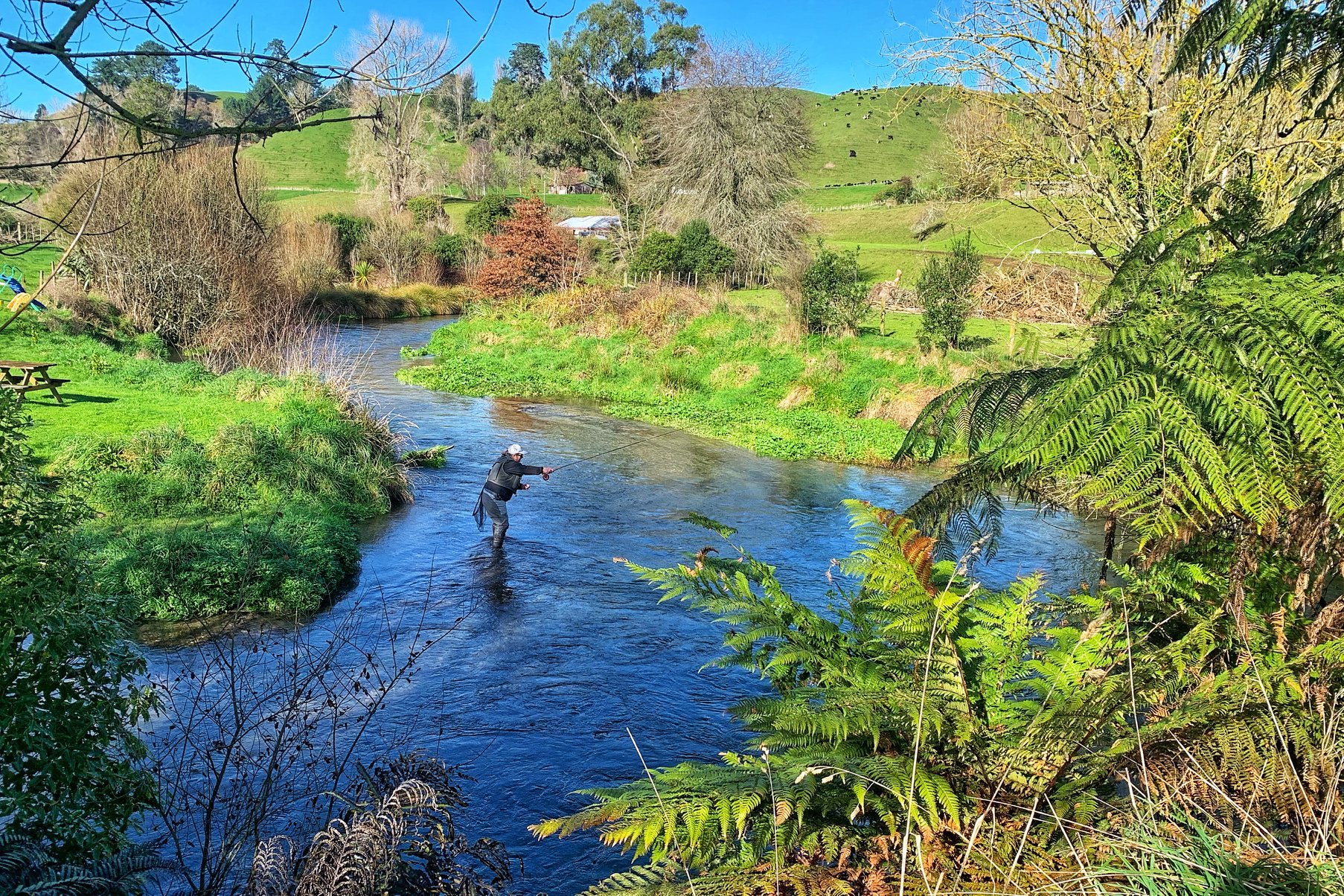 A new set of SFFNZ Rules for the 2020-21 season have been posted,
Click here to download.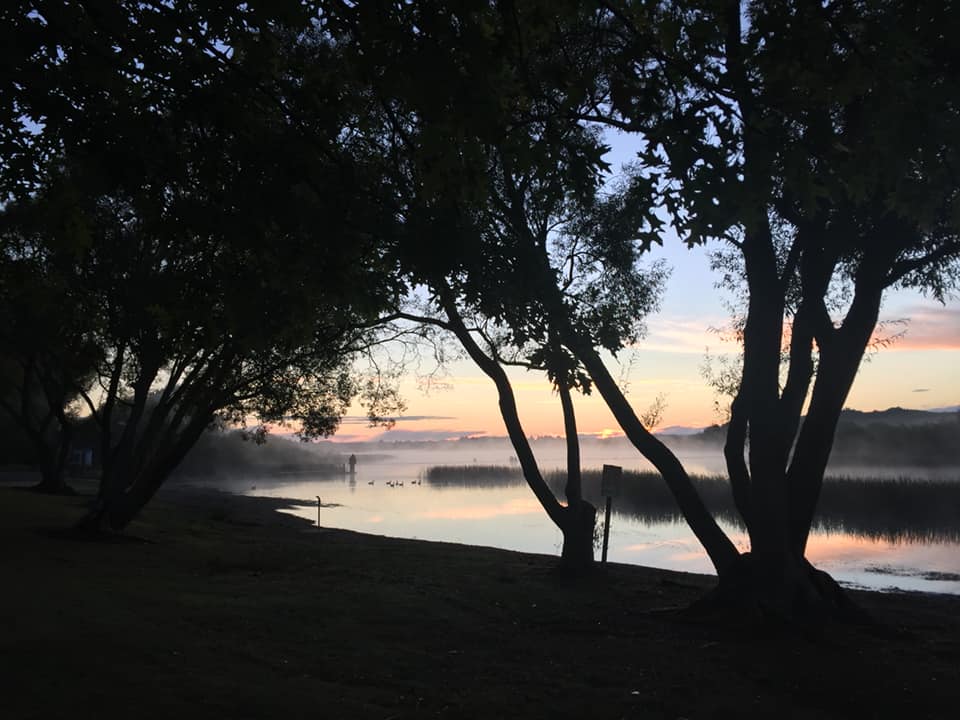 RESULTS: The 2020/21 SFFNZ Competition season has begun after an interrupted year due to the Covid-19 virus. Our first competition of the upcoming season was held over 1-2 August on Lake Maraetai at Mangakino -  a Waikato River System Hydro Lake which holds a good population of stunning brown trout as well as rainbows. This was a loch-style lake competition held out of drifting boats. Competitors searched out some large fish over the weekend, and while fish were hard to find, those that were hooked were fabulous specimens with some large brown measuring in the early 60cm range. 
Rankings changed numerous times over the weekend, highlighting the importance of consistency and making the most of every opportunity presented.  Congratulations to Ben Henton (1st place), Neil Hirtzel (2nd place), and Tim Rich (3rd place). Thank you to Mark Clasper for organising and hosting this competition.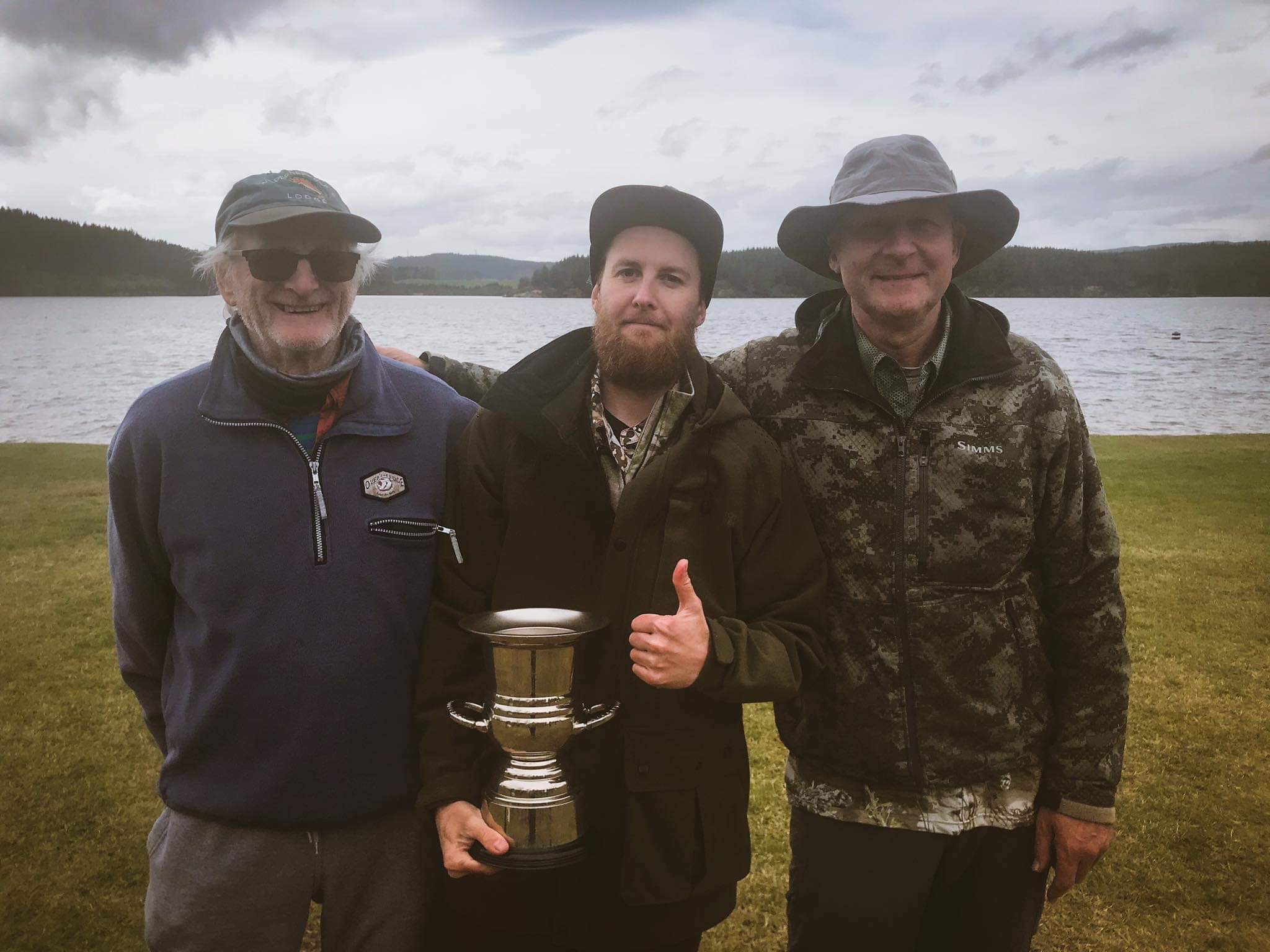 NEWS 2020/21 Season Ahead. The competition schedule has been set out thanks to SFFNZ's Nick Langdon and Chris Young our competition co-ordinators. These event will be loaded up shortly on the website and entries available a few weeks before each champs. 
Note: Please do not book until each event is loaded on our events page and details are confirmed.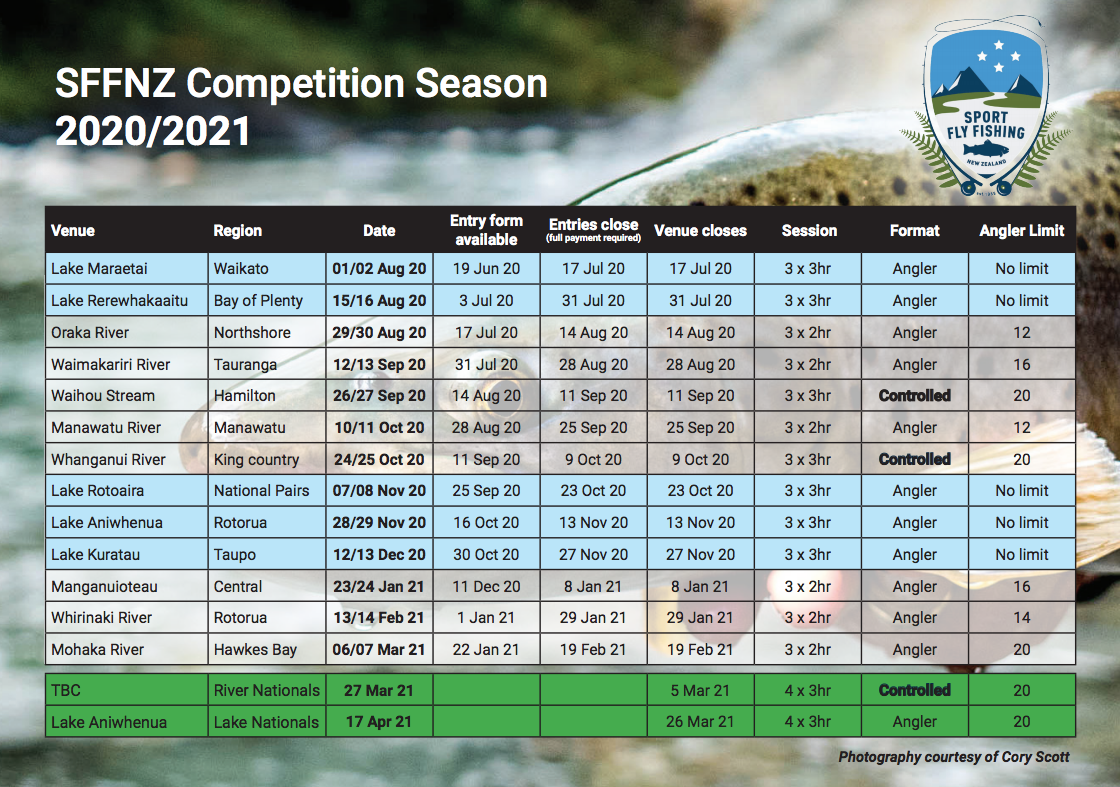 Commonwealth Champs. The competition was a great success and feedback from the competitors was extremely positive. The organisers did a fabulous job in trying conditions and despite various setbacks managed to pull off a great event. Thank you for all the time and effort you put in to make it happen. Also, thanks to the people who volunteered their time to control, drive busses, take photos and more. It would not have been possible without your help. The two NZ teams performed well and came away with a 3rd and 7th. Tim Anderson and Ollie Bassett were our best placed individuals with a 5th and 6th, both a hare's breath away from a medal. Full results can be found here: https://commonwealthflyfish2020.co.nz/results/ 
EVENT: Commonweath Fly Fishing Champs in Aotearoa NZ 2020. Check out the latest info and event details on the CFFC2020 website HERE.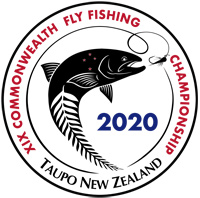 LINKS/ FLY FISHING COMMUNITY


RECENT CHAMPIONS
2019/20 National Champs called off due to COVID-19, stay safe be kind NZ!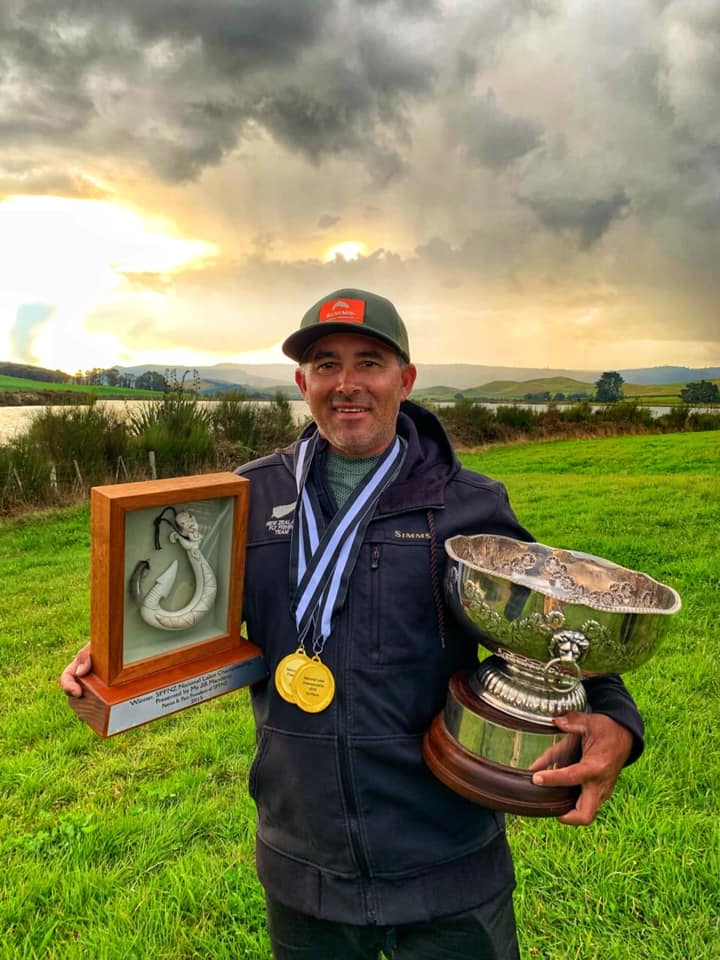 National Champion 2018/19 - Cory Scott (3x National Champion)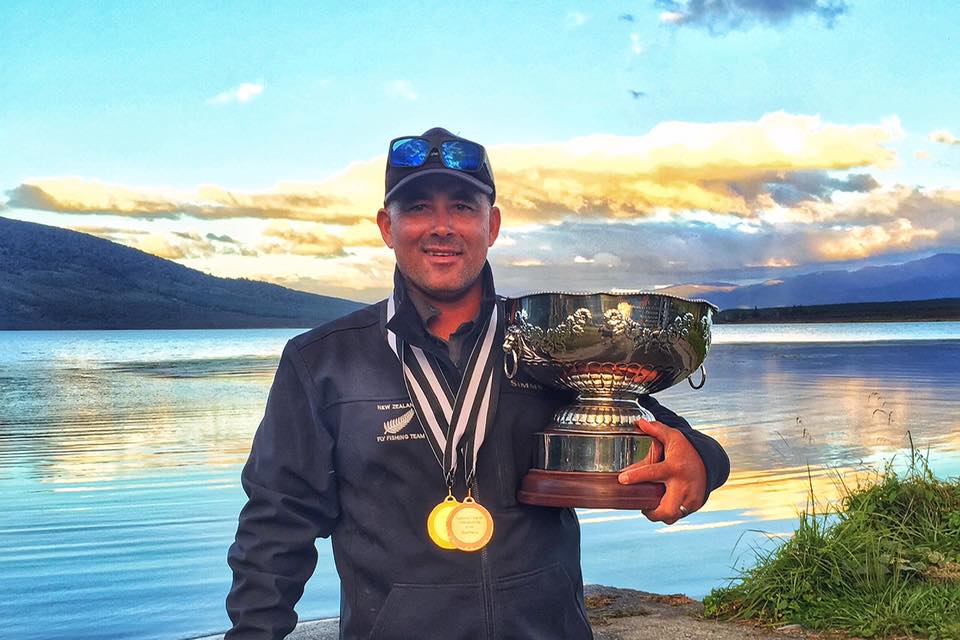 National Champion 2017/18 - Cory Scott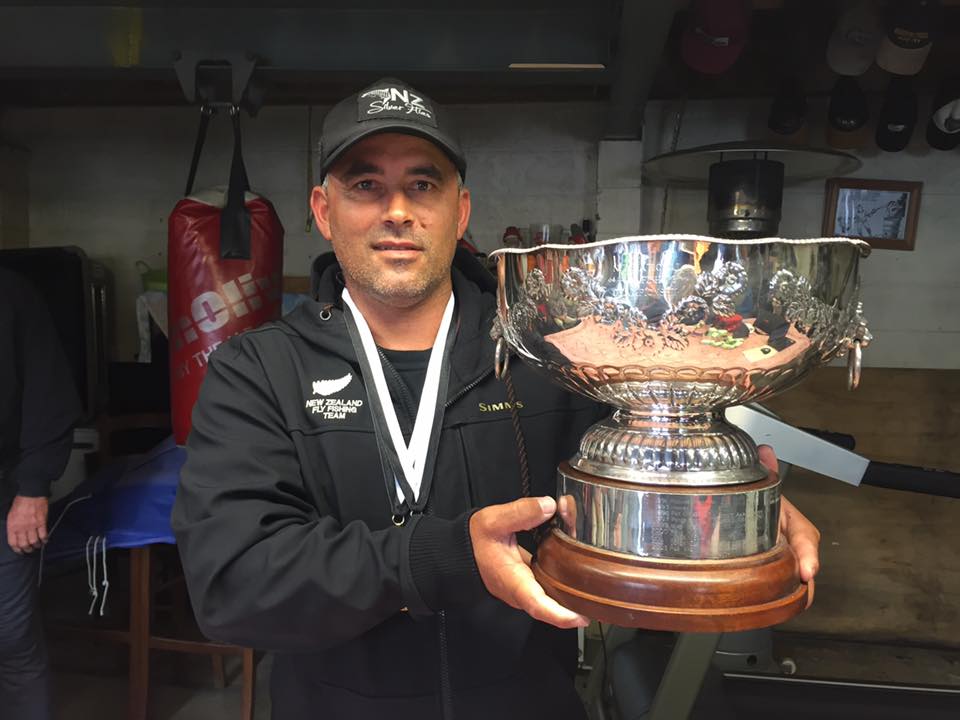 National Champion 2016/17 - Cory Scott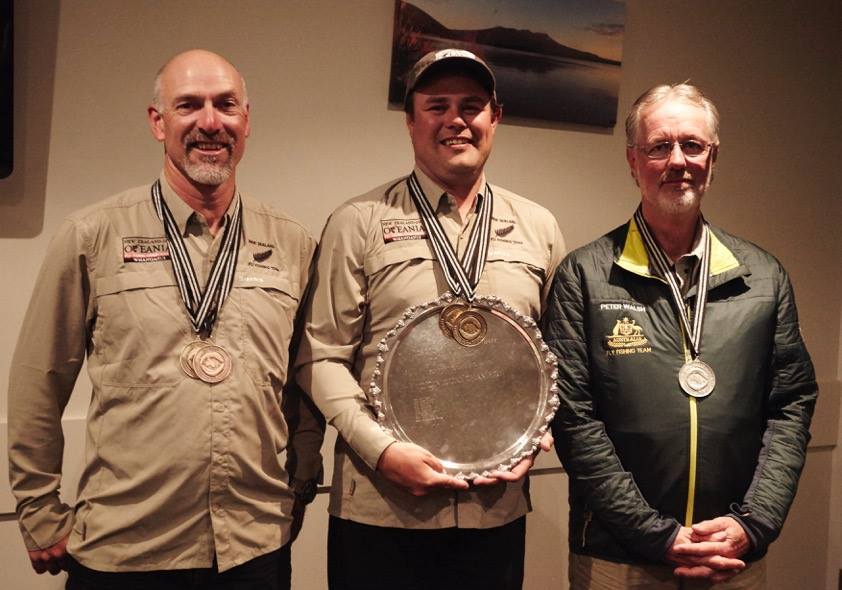 Oceania Champion 2017 - Sam Bourne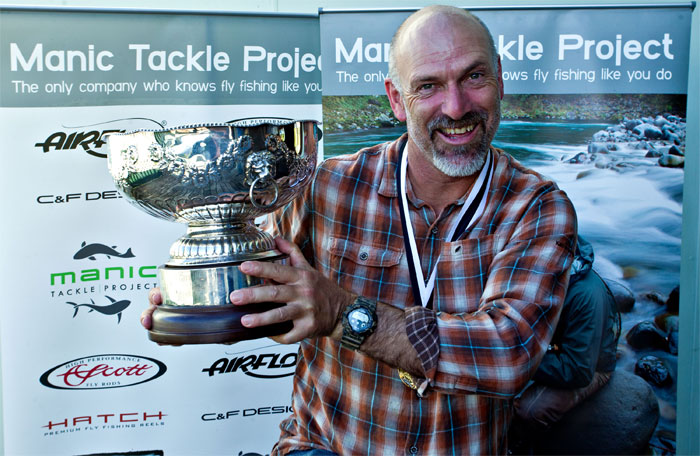 National Champion 2015/16 - Johnny Bell