ABOUT US
Sport Fly Fishing NZ is a not-for-profit organization aimed at promoting sports fly fishing in NZ.  We run regional championship events throughout NZ mainly over the summer months from which anglers compete to qualify for the NZ National Championships which are held on lake and river venues. From these National Championships teams are selected to represent New Zealand at either the World Championships, Commonwealth Championships or the Oceania Championships.  
Latest COMPETITION News 
NZ Lake National Champs
The NZ Lake Nationals on next weekend, 17th & 18th April at Lake Kuratau, good luck to all competitors.  
OVERALL NEW ZEALAND CHAMPIONSHIP PLACING SYSTEM 
For Clarification the system we will use to determine the Overall NZ Champ for the nationals has been updated, click here to view> 
Ollie Bassett Wins New Zealand River Championships
The NZ National River Champs were held last weekend (27th, 28th March) on the Whanganui and Whakapapa rivers. Ollie fished very well to come out the overall winner with Johnny Bell 2nd and Johannes Krill 3rd. Thanks to the organisers and our sponsors Manic Tackle Project.
Full results here>.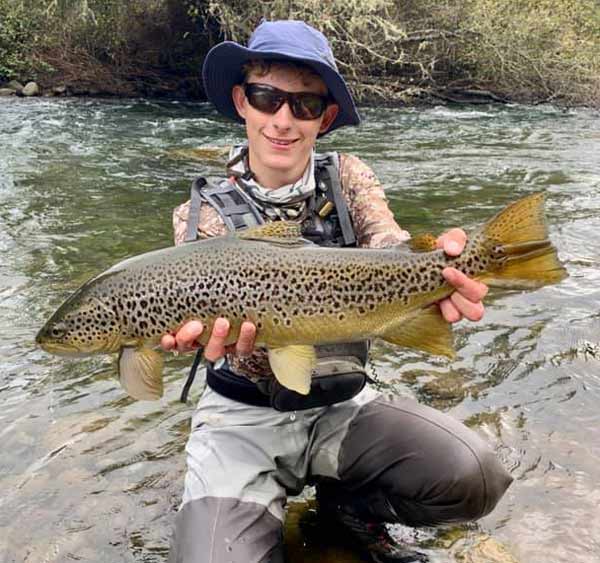 There were a lot of great fish caught (and released) including this awesome 70cm brown by Ollie. 
1st World Ladies Championships Cancelled
Due to the current pandemic situation in Norway and forecasts FIPS-Mouche Board decides to cancel the event for 2021. New dates for 2022 will be advised in due course.

Hawkes Bay/Mohaka River Championships: UPDATE!!!
Due to the recent lift back into Level-3 Covid restrictions in Auckland, it has been decided that in the fairness of the competitive spirit and Fairplay that the much anticipated Mohaka River comp will be cancelled this weekend. 
ROTORUA RIVER CHAMPS 2020/21
The Rotorua river champs were held on the Whirinaki river over two days, the river fished really well with lots of fish caught.
Cory Scott came out the winner from Dan Comer and Ollie Bassett.

 Full Report Here
CENTRAL PLATEAU CHAMPS on Manganui O te au River is cancelled due to weather 
SFFNZ 2020 Taupo Regional Championships. Lake Kuratau
It was a competition with a lot of fish caught and a battle between the young guns and the more experienced members with the young Hugo Pearce winning out over Johannes Krill  and Tim Anderson. Billy Thrupp came in 4th followed by Tim Rich and Paul Dewar.
There were 640 fish caught over the 3 x three hour sessions, Tim managing to land 28 fish in the first session.
It was a great comp despite some strong winds, thanks to the orgainsers for getting it done and King Country Energy for letting us use the Lake.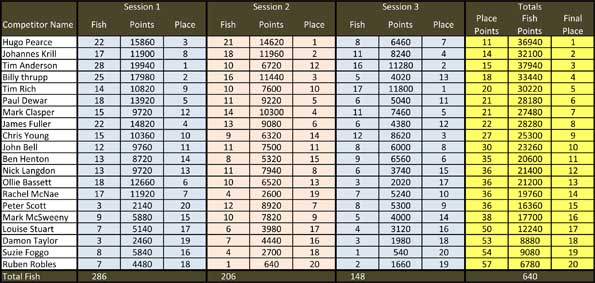 Full Taupo Report here>
SFFNZ 2020 Rotorua Regional Championships 
Billy Thrupp has won his first regional SFFNZ title with victory at the Rotorua Regional competition on Lake Aniwhenua.
After session 3 Billy Thrupp and Ben Henton were tied for first place and a countback of fish points was required to separate them. Billy Thrupp's 18 fish in his Session 2 haul made him the deserved winner, followed by Ben Henton with another great performance, and John Bell in third.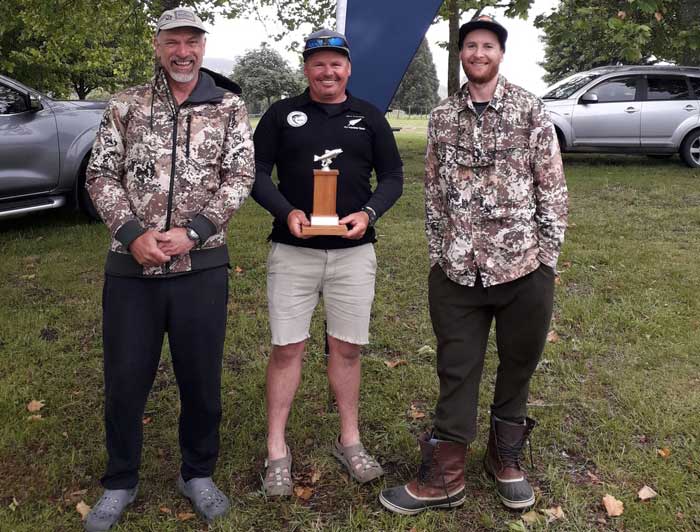 Full Results here>
SFFNZ 2020 TAURANGA REGIONAL CHAMPIONSHIPS.
Cory Scott has made a triumphant return to competitive fishing by taking out this weekend's Tauranga Regional River Competition from a 10-strong field on the Waikato's Waimakariri stream.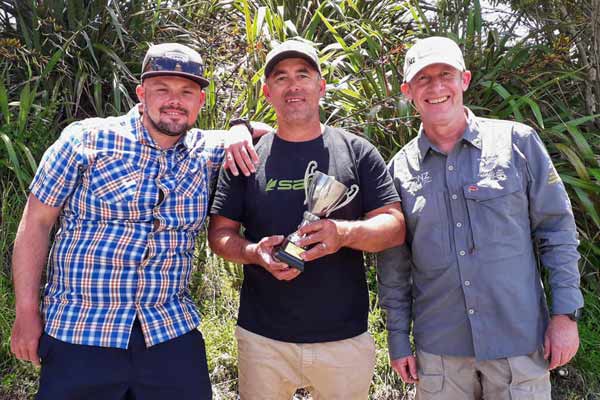 2nd Kriss Stavis,   1st Corry Scott,   3rd Tim Anderson
(Full Results)
 SFFNZ National Pairs Competition 2020/21     


Sponsored by Manic Tackle, the National Pairs Championship was held on Lake Rerewhakaaitu last weekend 7th & 8th Nov.
This event is a Pro-Am event where anglers pair their teams up with what is deemed a Pro (having represented NZ before at either an Oceania, Commonwealth or World Championships) and an Amateur (an angler who hasn't yet competed in an international comp)
Lake Rerewhakaaitu is a fishing venue which offers numerous challenges for anglers and the weekend showed that, the fishing was hard but those in the know managed to catch quite a few fish.
The pairs comp was won by the team of Dan Comer and Edd Greenwood from Ollie Bassett and James Fuller with Mark Clasper and Mike Tollenaar coming in 3rd.
For the individuals it was Dan Comer who came out the winner after 3 x 3 hour sessions, Ollie Basset was second with Rachel McNae doing really well to take out the third spot.
 Full results can be found here  RESULTS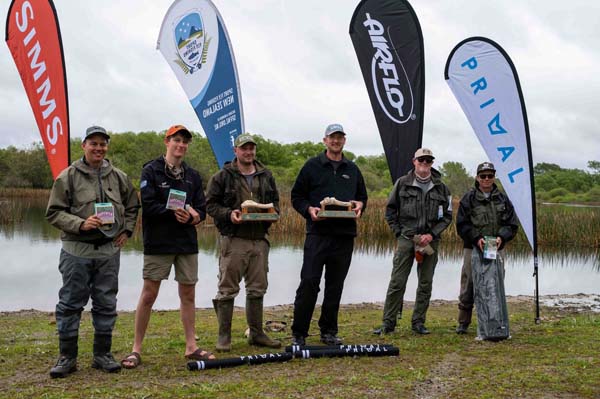 (Missing from photo Rachel McNae 3rd individual)     =======================================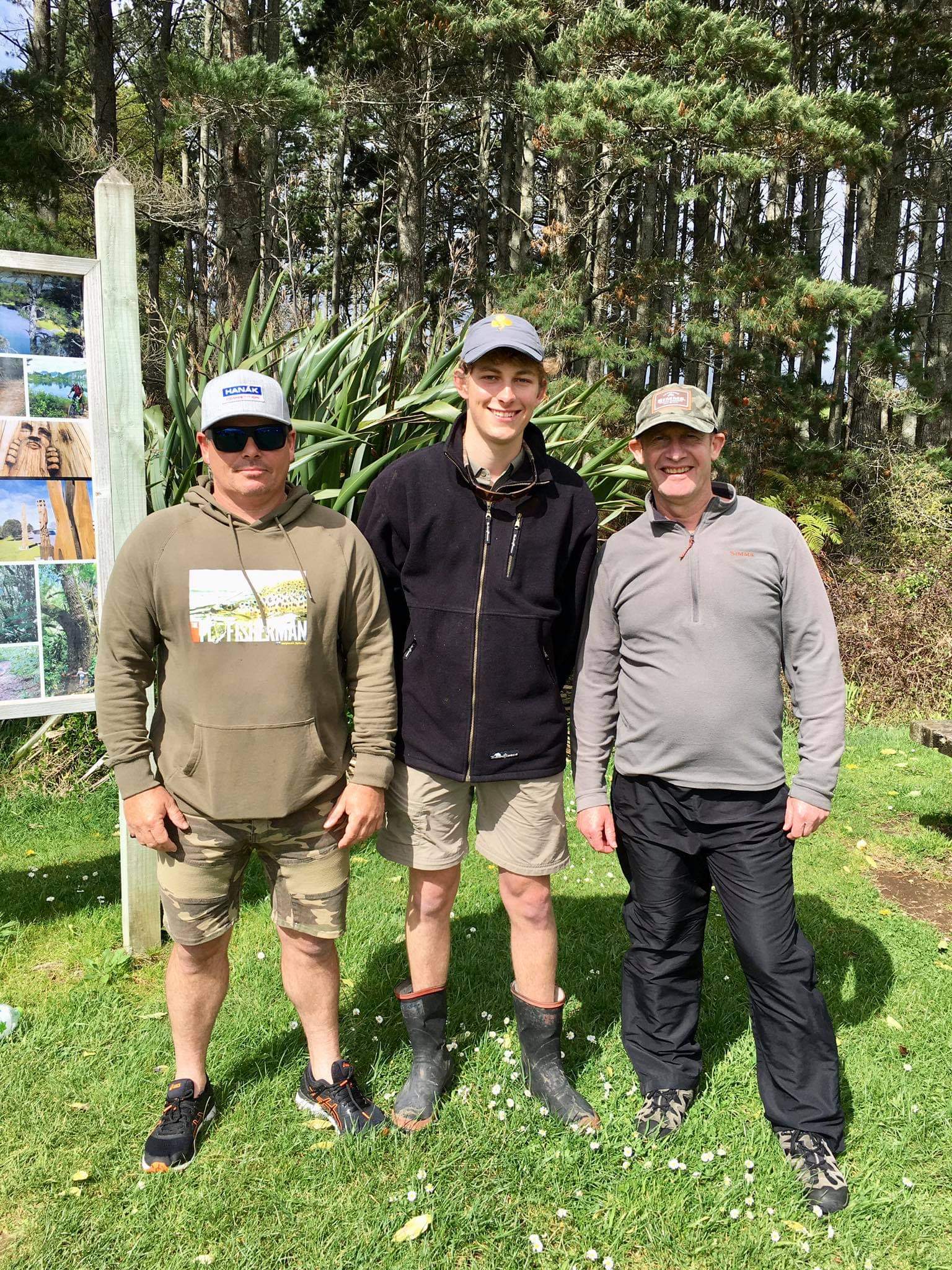 Waihou Competition Placings from left - Billy Thrupp (2nd place), Ollie Bassett (1st place) and Tim Anderson (3rd place).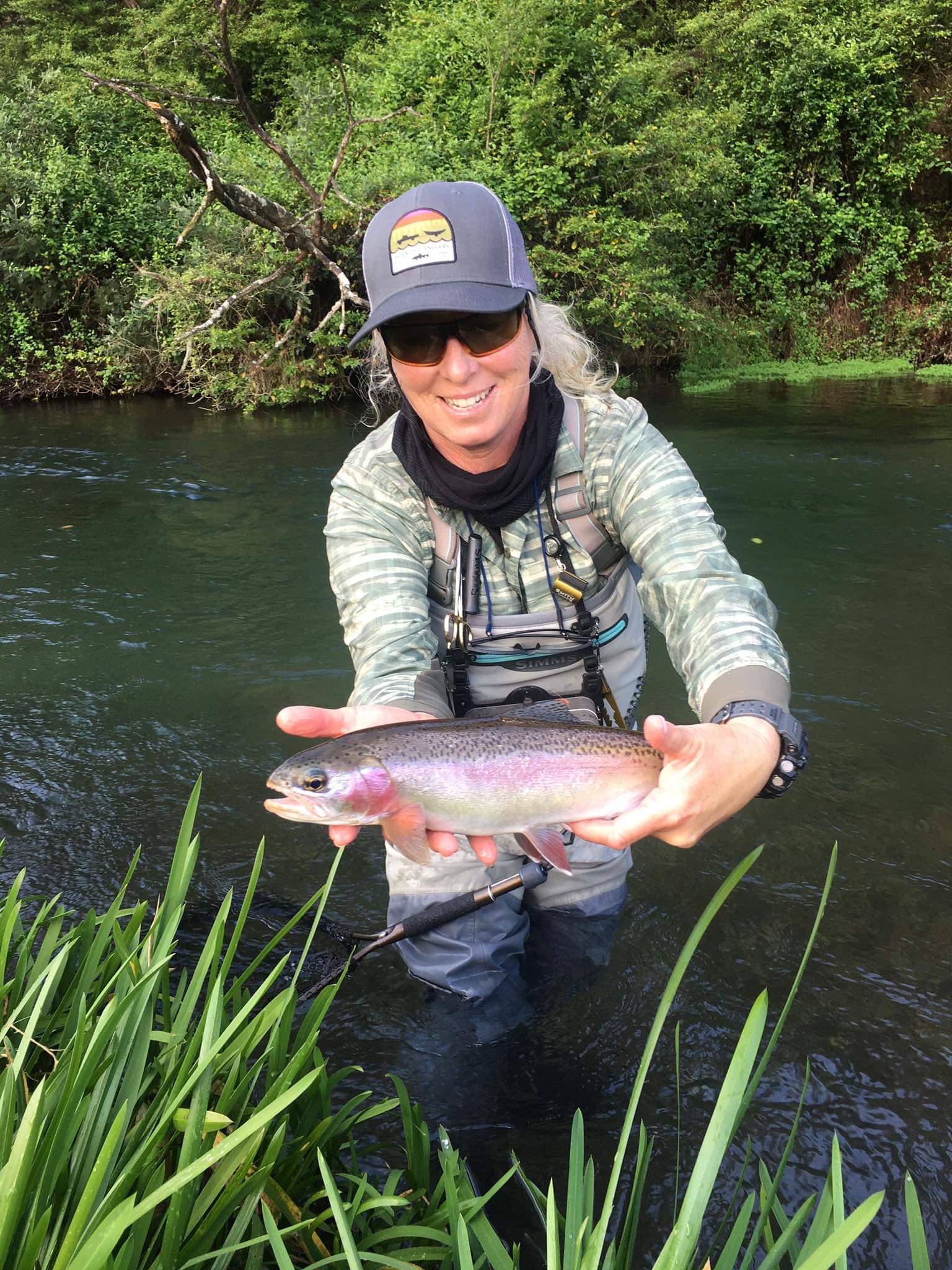 Louise Stuart with her first competition fish on the Waihou Stream at the Hamilton Regional Championships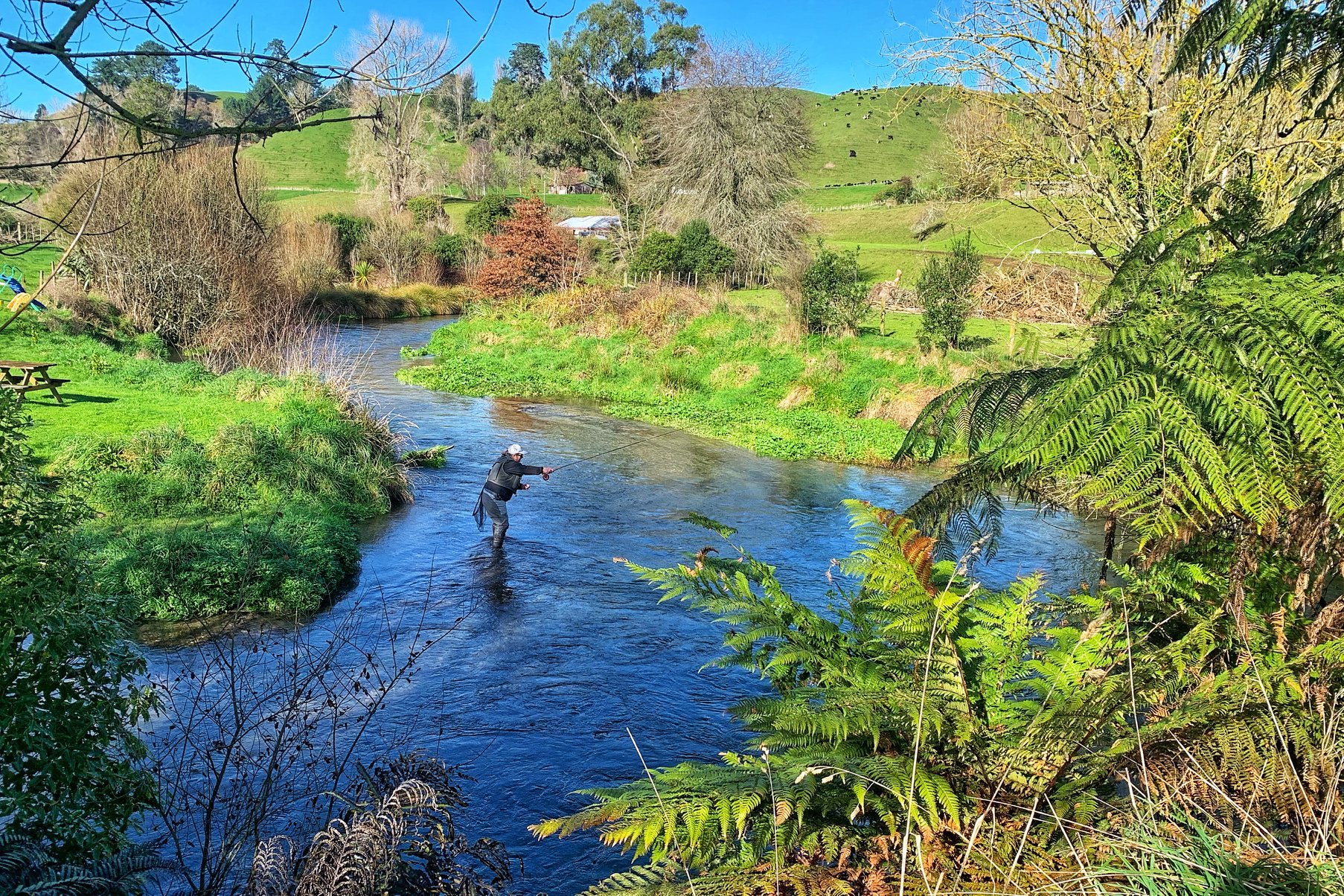 A new set of SFFNZ Rules for the 2020-21 season have been posted,
Click here to download.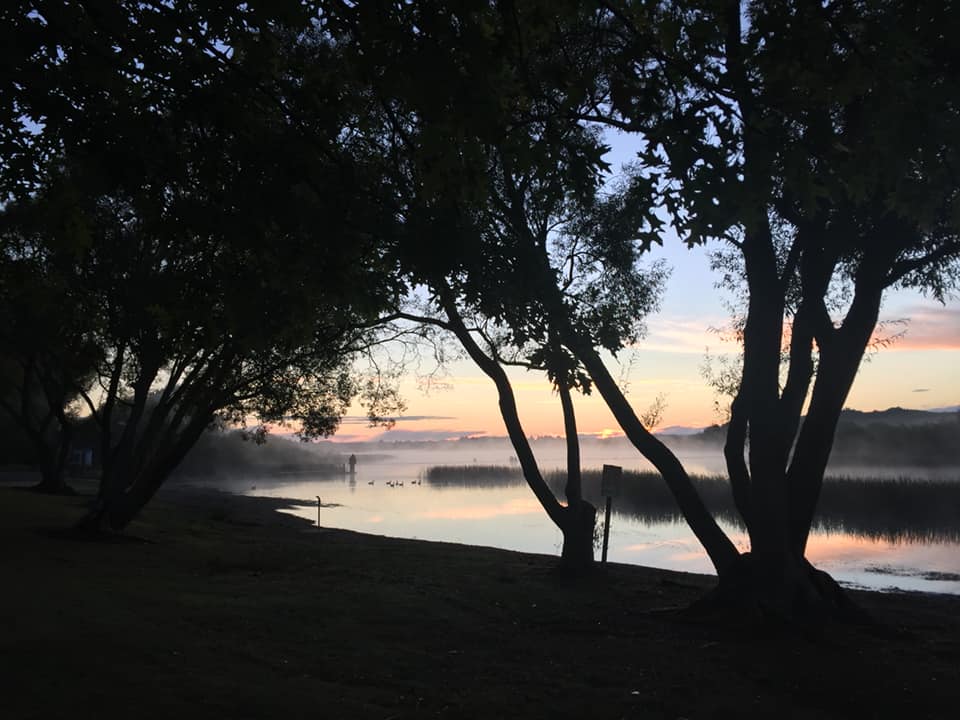 RESULTS: The 2020/21 SFFNZ Competition season has begun after an interrupted year due to the Covid-19 virus. Our first competition of the upcoming season was held over 1-2 August on Lake Maraetai at Mangakino -  a Waikato River System Hydro Lake which holds a good population of stunning brown trout as well as rainbows. This was a loch-style lake competition held out of drifting boats. Competitors searched out some large fish over the weekend, and while fish were hard to find, those that were hooked were fabulous specimens with some large brown measuring in the early 60cm range. 
Rankings changed numerous times over the weekend, highlighting the importance of consistency and making the most of every opportunity presented.  Congratulations to Ben Henton (1st place), Neil Hirtzel (2nd place), and Tim Rich (3rd place). Thank you to Mark Clasper for organising and hosting this competition.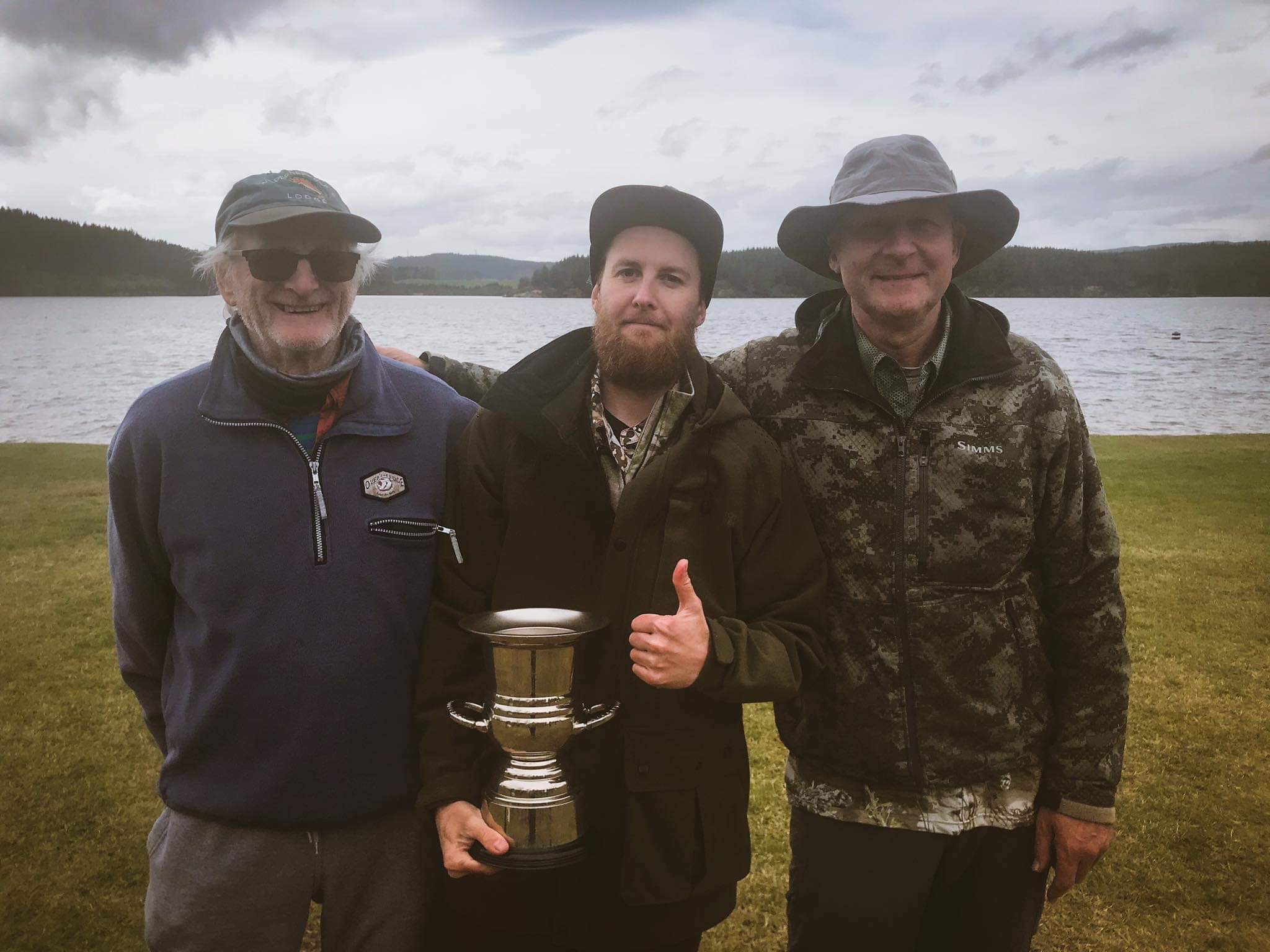 LINKS/ FLY FISHING COMMUNITY


SFFNZ News
NEW PRESIDENT
At the SFFNZ AGM Paul Dewar was elected as president and Nick Langdon was elected as Vise President taking over from Johannes Krill and Tim Anderson who stepped down but are staying on as board members. 
Full Board members list here >
Peter Scott awarded life membership
During our recent AGM held at the Distinction Hotel, Rotorua. We presented a number of awards for achievements over the competition season. Yet the most prestigious award was to celebrate the service and achievements over the last 25 years, in which Peter Scott was awarded 'Life Membership' to Sports Fly Fishing NZ.
Peter has dedicated his time, passion, and commitment to the sport as a member for almost 25 years.
Peter's first International comp was in 1998 and since then he has earned 15 caps for NZ team membership, our most 'Capped' Silver Fly.
He has been President and served on the SFFNZ committee several times and has organised countless events, and he can still be found competing, helping organise comps and mark beats in 2020.
Peter helped organise the 2008 world champs and was the sector organiser, and as such he marked all the beats for that event and did the same again for the Commonwealth Champs earlier this year.
For a number of years, Peter was co-owner of Rod and Reel, which sponsored and supported SFFNZ events and NZ World, Commonwealth and Oceania teams.
Peter is currently the Hanak agent for NZ and continues to supply fishing gear to our community, in between enjoying retired life on the banks of his beloved Whanganui River.
We can think of no one more deserving of this honour than Peter.
Thank you for your service and CONGRATULATIONS!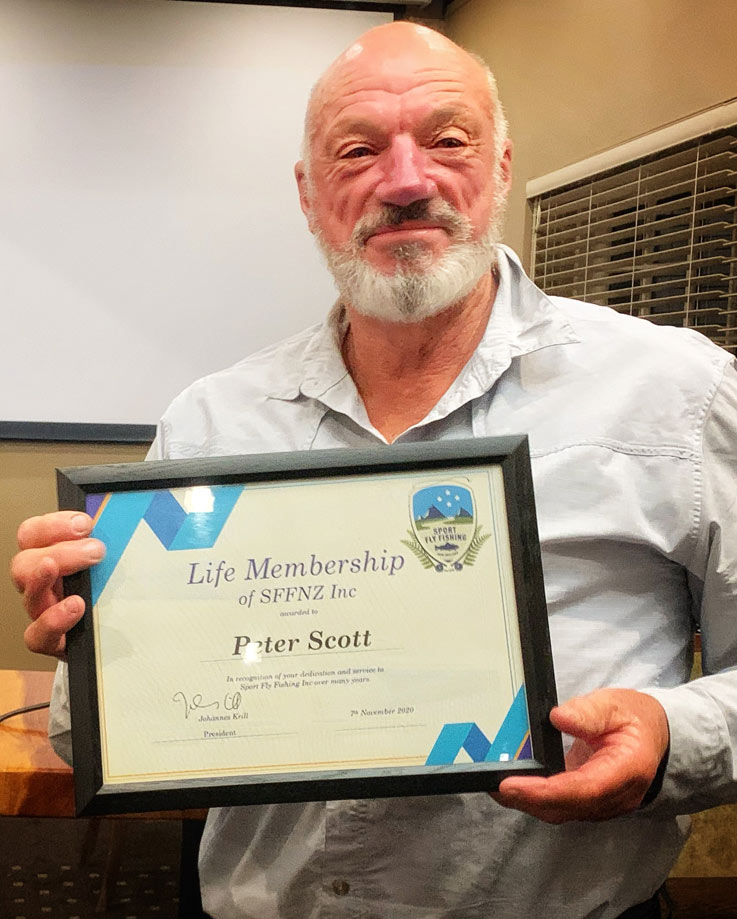 RECENT CHAMPIONS
2019/20 National Champs called off due to COVID-19, stay safe be kind NZ!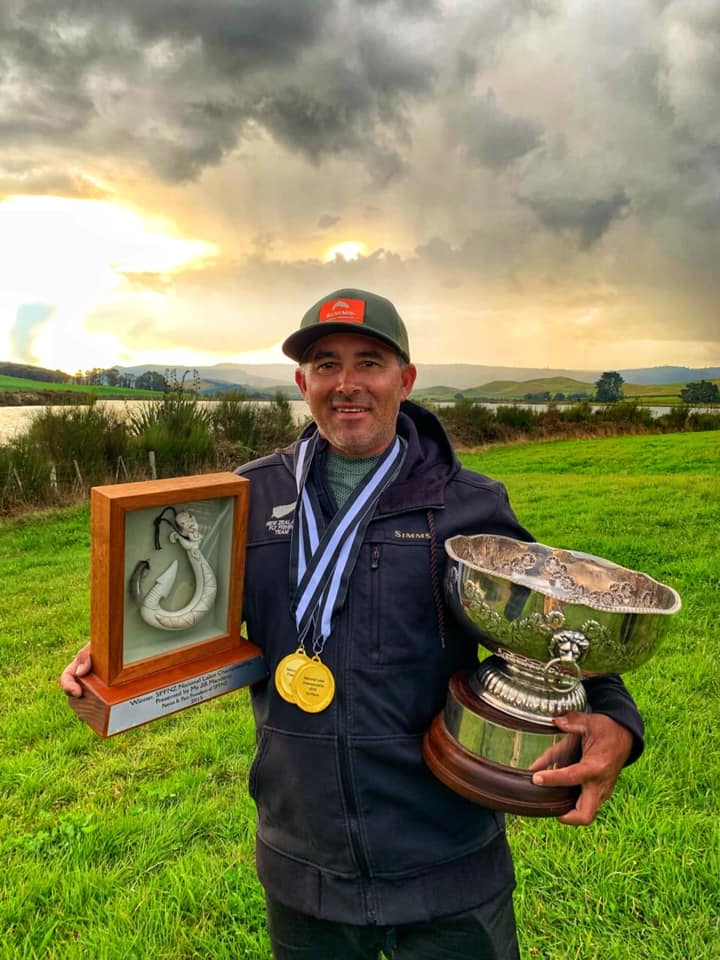 National Champion 2018/19 - Cory Scott (3x National Champion)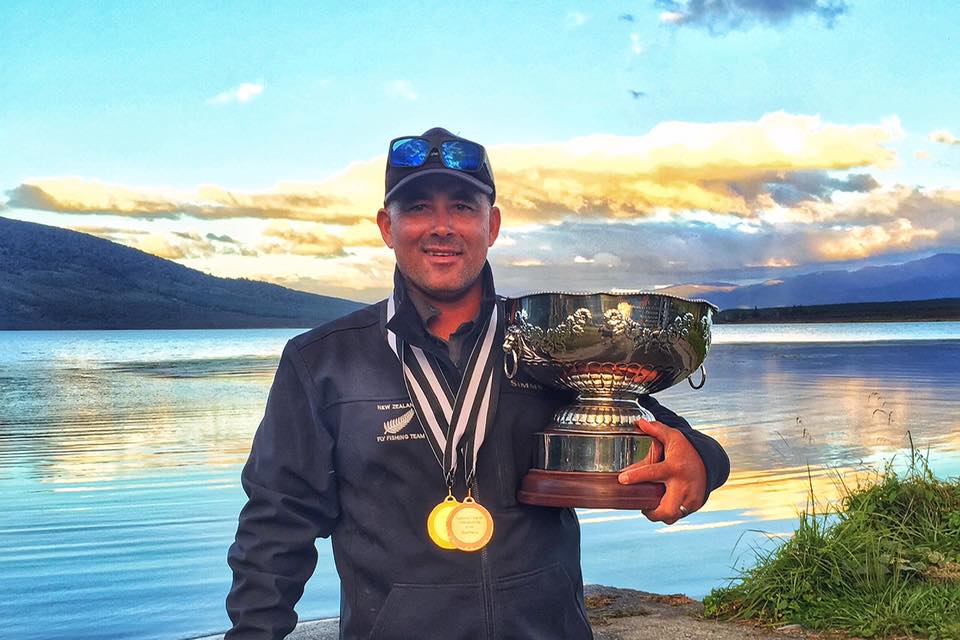 National Champion 2017/18 - Cory Scott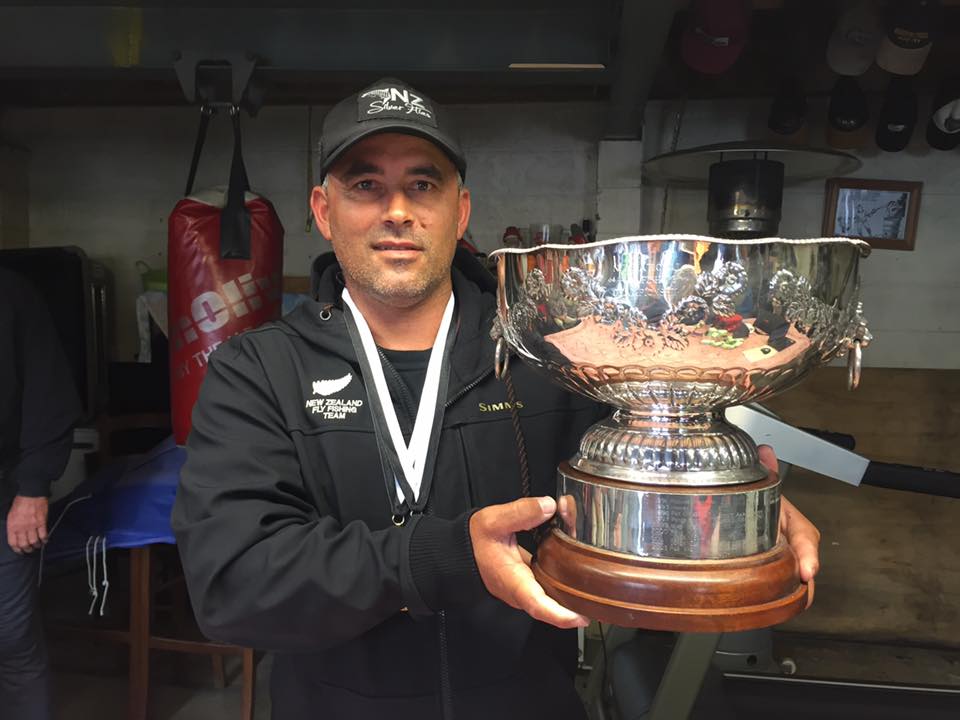 National Champion 2016/17 - Cory Scott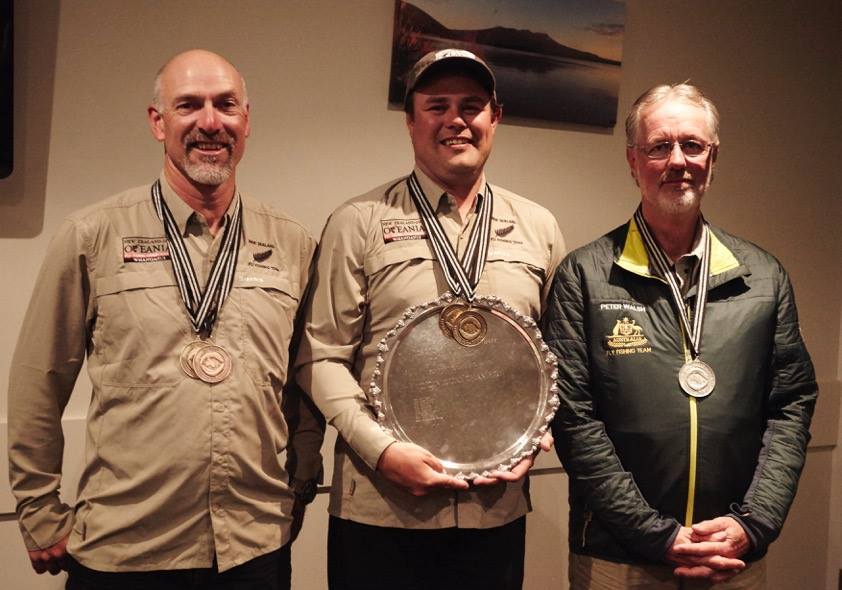 Oceania Champion 2017 - Sam Bourne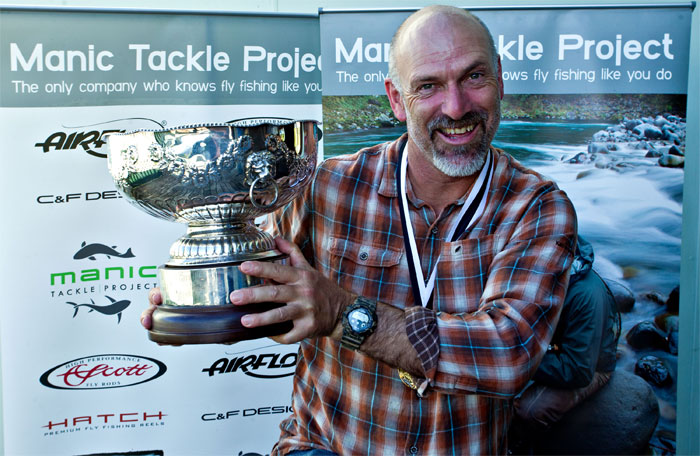 National Champion 2015/16 - Johnny Bell