Hugo Pearce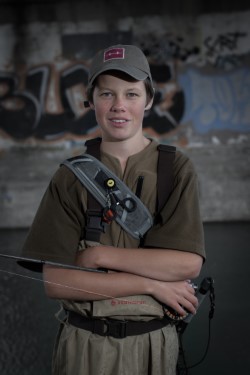 MEDIA:

Team Manic Click for details
BIO:
Age: 15 (21st July 2003) 
Home Town: Napier 
School: Napier Boys High School 
Hugo started showing an interest in river fishing after moving to Hawkes Bay at 8 years of age. At 10 years old he bought his first fly rod and caught his first fish on a fly. This then led to him tying his own flies. Self-motivated, and 'You Tube' became a source of learning, as total immersion set in. The local rivers of Hawkes Bay have proved a great resource, as has time spent on the Tongariro and rivers around Turangi. 
Since he was 13 years old Hugo has worked part time at Hunting & Fishing Napier and enjoys working with customers in the fly fishing department. 
The pursuit of new techniques and the mastering of fly fishing methods is what drives Hugo. He wishes to find his next challenge in Sport Fishing and to compete at the highest level.