Oliver Bassett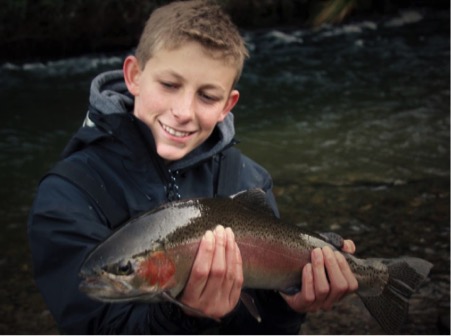 MEDIA:

Team Manic Click for details
Bio:
Home town - Tauranga, Bay of Plenty
School - ACG Tauranga
Age - 15 years old (nearly 16)
Oliver got into fishing when was really young fishing off boats and the shore for salt water species, spinning and trawling for trout on the lakes. He took up fly fishing not too long ago as a natural progression in the sport. After buying my first fly rod he taught himself to fish and got his first trout 6 months later. From there, it's been all go and Oliver decided to start dedicating more time to the sport of fly fishing, competitions is his next step. "I would like to meet other fly anglers, learn techniques, and to have another excuse to spend more time fishing" says Oliver! His local waters are the Waikato spring creeks, Taupo and Rotorua rivers, and few secret creeks in the Kaimais.