National Pairs 2017/18
Nov 04th - All Day
Nov 05th - All Day
Venue: Lake Rotoira
Organizer: Craig Gutry, Mark Clasper & Peter Scott
Phone Num:
Email:
Important Info:

Entry form: NATIONAL PAIRS CHAMPS 
DATE: 4-5th November 2017
VENUE: LAKE ROTOAIRA
COMPETITION FORMAT: 2 Day boat comp. 3 x 3 hour sessions
ACCOMMODATION: Competitors can stay where they choose to. But please be advised that the main hub/ briefing and meetings for the champs will be in Turangi this year. 
FISHING LICENCE: Please note that to enter you will need a Lake Rotoira Entry & Fishing Permit (a licence for Lake Rotoira), to obtain this licence for Lake Rotoira you will also need a Taupo Fishing Licence.
Proudly supported by Rod and Reel Tackle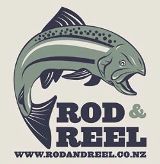 Important times and dates
27/10/2016. 7pm. Lake and Entries close
Further instructions will be emailed out to competitors after entry closing date

The Pairs will be run as a Pro Am events meaning that NZ world  team members can not win the pair Trophy or prizes, unless fishing with a non-team member.
The full briefing will be at the lake on Saturday morning. With a 7.30am report time (for the Draw), boats must be in the water by 8am. A safety briefing will be held at 8.30am. Competitors must be on time to add their names to the draw.
Specific comp rules: penalties for late arrivals for this event. 
Any angler failing to be on time (for the first time) will receive a warning. If the angler is not on time again then the angler will be penalised. The penalty will be as follows: loss of fish, being 1 fish every for every 10 min late, the organisers will be the time keeper via a cell phone.
Key times: on Saturday 4th will be 7.30am  check in for all anglers and boats. Boats must be in the water by 8am ready for the draw and safety briefing. On Sunday 5th times will be 8.00am check in for all anglers and boats. Boats must be in the water by 8.30am . 
Session times:
Saturday 4 November
Session 1, 9.00am-12.00pm
Session 2, 2pm-5pm
Dinner @ 7:00 pm - AGM 8.00pm

Sunday 5 November
Session 3, 10,00am-1.00pm
Prize giving 2.0pm
Please fill out the form online. Any problems with this please email the organisers.
Organisers. Peter Scott - 021 502 346 - peter@rodandreel.co.nz
Craig Gutry - 021 190 0248 - craiggutry@gmail.com
Please ensure all boats are clean prior to arrival, and after the champs. Details attached.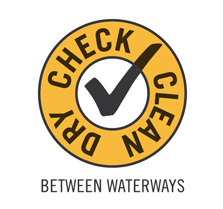 get iCal link